What do you think when you think of Monaco? The world-famous Port Hercules with some of the most expensive boats you have ever seen? How about the street circuit Formula One race course, that winds through every nook and cranny? Or the countless streets of high fashion, and luxury shopping areas. Or perhaps you love your movies and have seen the casino show up in several all-time hits?
Here's a list of things to do in Monaco, which we made sure to share with you some quite interesting and good local things to do away from the glitz and glam. There is a hugely expanding eco-friendly side of the country and small businesses that are popping up everywhere which we think needs as much attention from visitors of Monaco!
1) Eat Seafood at the Pearl of Monte Carlo
Do you want a seafood restart away from all the hustle and bustle with a killer view? Did you know that it wasn't originally a restaurant but Monaco's only oyster farm, the famous "Perles de Monte-Carlo"? The founders of the Pearl, Brice and Frédéric are both marine biologists, originally from France. They have used their skills and the particular quality of the water to produce exceptional sea bream, oysters and sea bass. Did we also mention the exceptional views overlooking the church where Princess Grace got married and the Oceanography Museum is? And the food is simply as fresh and tasty as you can imagine, especially those oysters and octopus. Make sure you have a walk inside so you can see all the seafood and creative design inside the restaurant.
2) Car and people watch at the Casino de Monte-Carlo Square
Did you know that Monte Carlo is named the "Carré d'Or", translated in English to the Golden Square? Monte-Carlo was created in 1866 under the leadership of Prince Charles III, built around the Casino – designed by architect Charles Garnier – and its gardens, which were used for its layout.
Just outside the world famous Monte Carlo Casino, luxury cars are just lined up, either as a little bit of showing off, or there to have some casino time. There are world famous cafes and hotels lined around the casino, so its no wonder you see some of the worlds most expensive cars just driving around nonchalantly as the crowd stares in amazement.
3) Visit the Oceanography Museum of Monaco
Opening in 1910 and built on the edge of a huge cliff overlooking the water, is the enormous Oceanographic Museum of Monaco. It has over 6000 unique specimens on display and is world-renowned. There are aquariums that are jammed-packed with weird and wonderful fish and water animals. There is even an expedition dedicated to the Prince Ranier's tour of the Antarctic region, including some of the animals of the south, including the King Penguin! There are four floors of history here and each floor is unique. There is a model ship on one level and on the roof, you can find land turtles and also a restaurant with some tasty treats. Make sure you also go on the roof to get the best views of the ocean in Monaco. Tickets start from 18€ and it gets very popular on the weekends.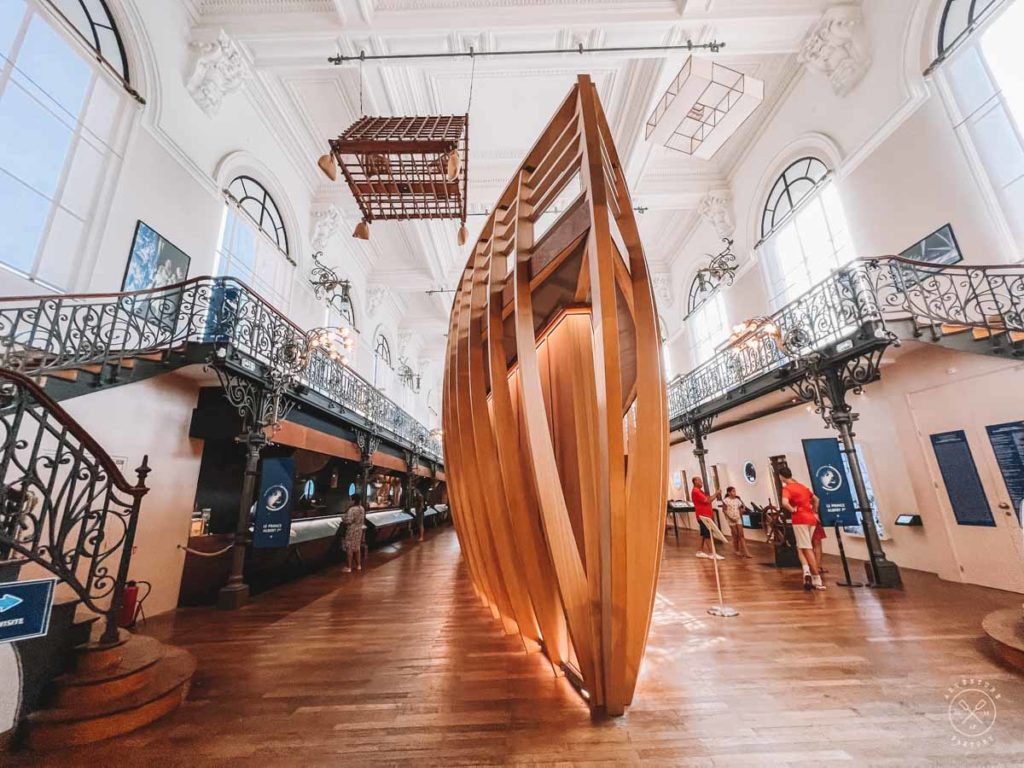 4) Grab a beer at the Brasserie De Monaco
The Monaco Brewery or BRASSERIE DE MONACO is the only beer brewery on the island. It is brilliantly located overlooking the beautiful Port Hercules Harbour, the most famous view in all of Monaco. With outdoor seating, live music and cool vibes, we spent a whole afternoon here just relaxing and people-watching. Their Monaco beer is brewed on-site using organic malts and you can even visit the vats they use to make their one-of-a-kind brew. It takes nearly 21 days in kegs to get the flavour right, so it is a must-try to taste it for yourself. I went with the house blonde beer, winner!! When ordering from the menu, make sure you try the Meat Platter. It will take you over an hour to get through, but perfect to just nibble at and enjoy with bread and condiments.
5) Party and get a tan at Nikki Beach
While this is not a unique experience in itself, there is something cool about hanging out by a pool in Monte Carlo. There isn't a very strong beach game here so hotel pools will take the cake. The pool at the Fairmont Monaco happens to be the Nikki Beach Monaco, which is just perfect for some good beats. Think drinks, sun and a DJ playing all the hits and you have your afternoon plans set in stone! If you are looking for sleep by the pool, probably not a good idea on weekends!
6) La Collection Automobiles de S.A.S. le Prince de Monaco
Recently moved from its original location, the La Collection Automobiles de S.A.S. le Prince de Monaco is about 5000 m2 and is full of one-of-a-kind vehicles to see. With a total of over a hundred cars that the general public can go and check out all of them. From cars that were made in 1903, to F1 cars given to the royalty, it is great to see even if you are not a car lover. Cars are a part of Monaco's rich history, so it is great to see what shaped the nation. Located on the harbour front underneath the esplanade, dedicate at least 45 minutes for the collection.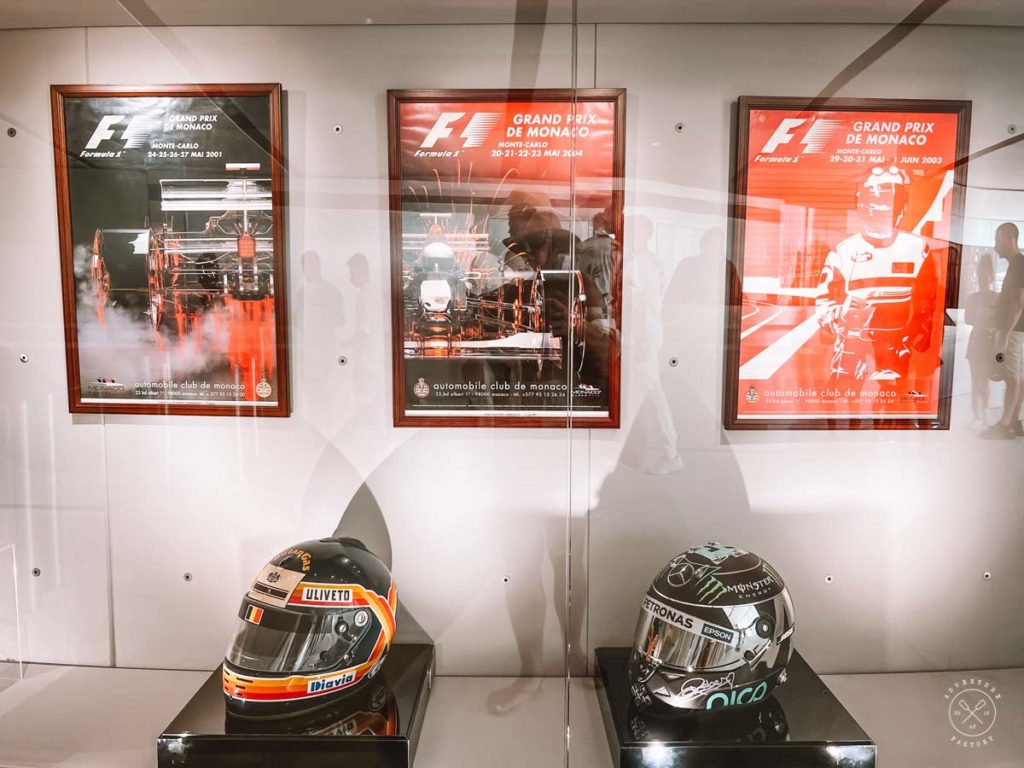 7) U Luvassu
This is an incredible seafood dining experience with the only and last fisherman of Monaco. We even got to meet the owner and fisherman themselves! Listening to them, their stories and how it has been the family for several generations was fascinating and really a learning experience. Located right in the Marina at Port Hercules, it is a super prime location and great for people (and boat) watching all afternoon. Did we mention that the seafood is fresh as it can be? There is a HUGE bluefin tuna on display for you to come and have a look at, and you can handpick all your fresh food from the front of the restaurant. And live lobsters as well you can choose from if you are looking for a large meal. We decided to sit outside on the terrace with the fresh air so we could see all the big boats go by.
8) Try some local liqueur at the Distillerie de Monaco
Being the only Distillery of its kind in Monaco, Distillerie de Monaco produces some unique flavours and tastes that are a must to try. Located in the middle of the city in the quaint streets of Monaco, they have created a liqueur from its national tree, the carob pods. Did you know they used to use Carob seeds to be the official weighing scale of things? Like gold and other precious metals? It is the definition of consistent!! That is also why gold these days are measured in "carats." But more importantly, this drink is so good. A very special taste that we hadn't experienced before and would be excellent as well as a digestif. We also tried the classic L'Orangerie de Monaco, made from the very oranges that you walk past all over the country. With harvesting in January and February, they carefully gather and turn it into a fresh and zesty liqueur. Make sure you ask a local bar for the "Monaco Spritz" to enjoy it in action.
9) Eat at a Michelin Star restaurant at Le Louis XV – Alain Ducasse at L'Hôtel de Paris Monaco
Le Louis XV – Alain Ducasse in à L'Hôtel De Paris is a 3 star Michelin restaurant. It is itself a landmark, an unmissable address, an icon of the culinary scene of Monaco. The prestigious restaurant is the jewel of the Hôtel de Paris Monte-Carlo, located in the heart of the "Carré d'Or", on the Casino de Monte-Carlo square, an absolute must during your visit. A reservation is a must if you want to guarantee a spot. We had all of our Monaco plans set in stone so didn't get the chance to slot it in, so we can't wait for our next visit to eat here!
10) Walk and get lost around Monte Carlo
It is simply a must! Ditch the taxi, take the time to plan your activities around you walking around and getting lost in the streets of Monte Carlo! Some spots will give you some of the best sights of the beautiful Marinas and are great photography view points for you to capture memories of wonderful Monaco. And there are water fountains all over the city so bring a water bottle and fill it up whenever you get the chance. How eco friendly is that?