As a Canadian, Thuymi frequently grew up on family road-trips to the USA. It is one of the most versatile countries in the world, with the nation encompassing a wide selection of different cultures and styles which blend together in an amalgam of fun and excitement.
If you're planning a trip to the States, then why not follow this handy guide of seven things you have to do when travelling to America? You may discover a hidden gem you'd never considered trying out before. Okay there are WAY more things to do, but let's keep that for another time 🙂
1. Visit New York City
New York, New York, it's a hell of a town. The Big Apple is one of the most famous cities in the world and is without question worth a visit when you're in the US.
Okay, if you're having a vacation in sunny southern Texas it might be a little far to trek – but if you're anywhere near this famous location it's without question worth checking out.
The Empire State Building, the Statue of Liberty, Times Square and a whole host of skyscrapers are just a handful of landmarks to check out when you're there.
Be warned though, it's not just the buildings that sore into the clouds – sometimes prices in New York can also be sky-high. 25$US entry to a museum is not something most people will be accustomed to.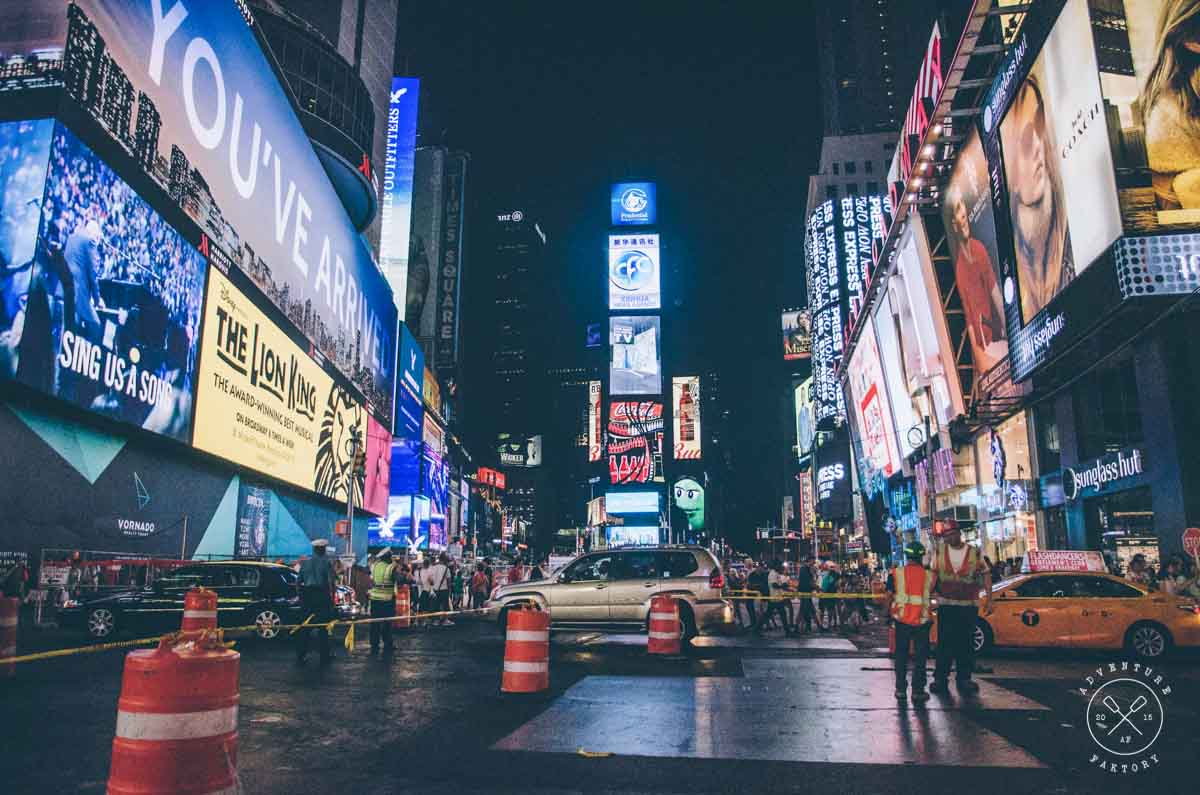 2. The Wizarding World Of Harry Potter
All the magic of this beloved franchise has been transformed into real-life wonder at the Universal studios in Orlando, Florida.
In truth, the Harry Potter exhibit is just one of many attractions worth seeing at the studios, but stands out as a result of how popular the series still is among so many people – of all ages.
The park sees visitors provided with a host of scenes from the movie – all converted into rides and attractions for your enjoyment.
Taste Butterbeer from Hogsmeade, purchase wizarding supplies in Diagon Alley or even take a ride on a Hippogriff – you can finally live out your childhood dreams.
3. Visit a National Park
It's hard to single out just one national park worth visiting in the US, with the reality being that there are enough to forge a whole other top seven list on their own.
The Grand Canyon National Park is one which does grab the spotlight however, with the 5,200-feet deep cavern that lends its name to the region one of the major attractions in the country as a whole.
Yellowstone National Park is another top spot, and is home to a rather scary-sounding "super volcano". Don't worry though, it's unlikely to go off at any time when you're there. We hope.
The natural beauty you'll find throughout all of these areas of vast greenery will leave you speechless and provide you with memories that are sure to last a life-time.
4. Go Surfing in California
The sandy beaches of California have become famed for the surfers which you'll typically see lined across the waves on almost any day.
From the Trestles at San Clemente to Huntington Beach, there are dozens of beaches where you can head out and enjoy a thrill of a lifetime.
Naturally, however fun it may be, surfing isn't always the safest sport in the world to get involved with, so make sure you stay out of harm while you're riding the waves.
Daily hospital costs can reach up to 10,000$US, while emergency travel home can come to a staggering 100,000$US, so it's worth making sure that you don't damage yourself too badly.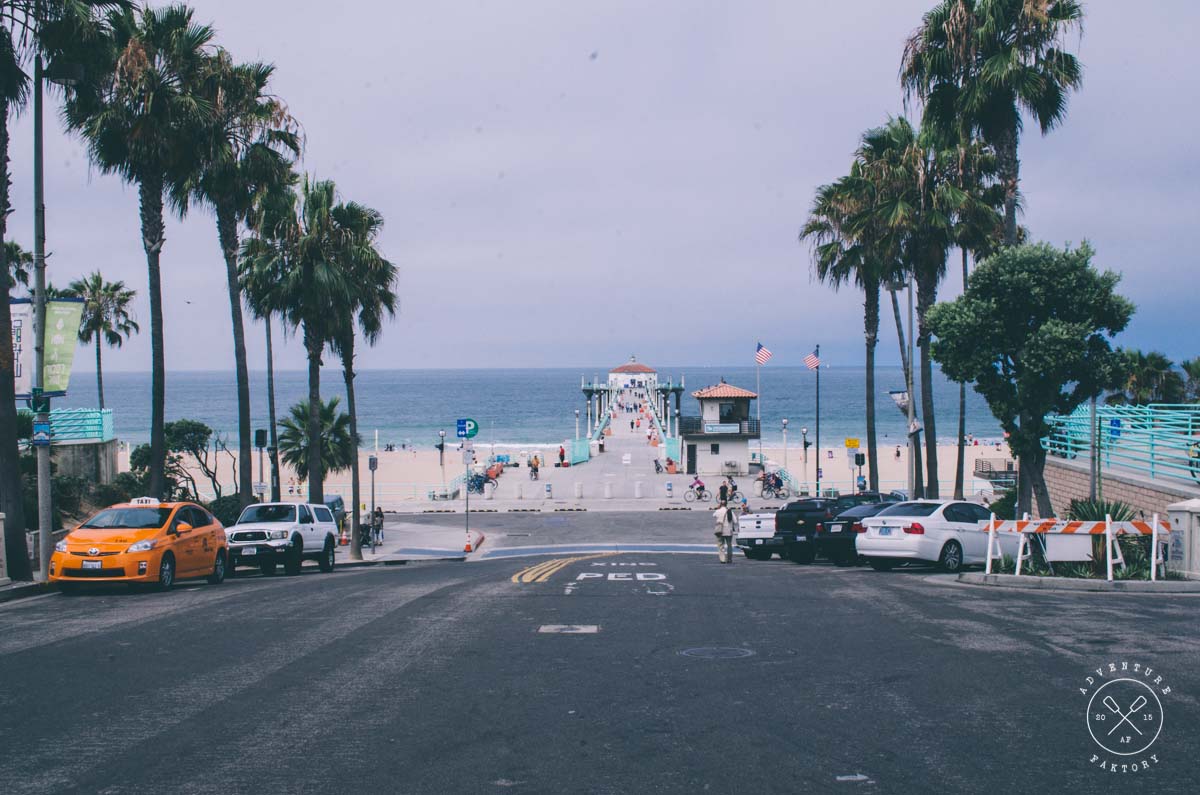 5. Alcatraz Island
There's plenty to sink your teeth into in San Francisco, but one landmark which could easily (and wrongly) escape your notice is the now infamous Alcatraz Island – which served as the home to some of the world's most dangerous criminals from 1934 through to 1964.
The famous mob boss Al Capone is arguably the most well-known of the inhabitants to have spent time on the island, and it is therefore little surprise a tour of the former prison encompasses a lot of anecdotes about the mafia don.
Visitors can now pay top dollar for a trip of the island, which will even see them stay for one night in one of the abandoned cell blocks if they so wish. While a night in a cell isn't usually something you'd want to experience, in this instance an exception might be made.
6. Discovery Cove
Orlando features for a second time on our list, with the Discovery Cove this time standing out as a worthwhile place to visit when you're on a trip of the USA.
The Cove offers a relatively rare experience, with an all-inclusive price of roughly 175$US allowing you to spend the day in a luxury resort with complimentary food and drink, as well as handing you the chance to get to grips with nature.
Swimming with dolphins is something that most people want to cross off their bucket-list at some point in their lives – and you can do just that here.
As well as that, you'll also be able to feed tropical birds and play alongside a family of friendly otters. This is definitely one for any nature-lovers out there.
7. Gettysburg Battlefield
The Battle of Gettysburg was a three-day conflict which saw more causalities than in any other conflict during the American Civil War – with an estimated 51,500 men killed during the fighting.
While that's pretty grim, the site of the famous battle has now been transformed into a location which teaches you about American history, while also having fun at the same time.
Re-enactments are commonplace, with guided tours and a museum also available for visitors to enjoy. This one is a must for any cultural or historical buffs out there.
These are seven of the most fun things you simply have to do when travelling to America. Why give one of these locations a look-in when you're on your holidays there in the future? You won't be disappointed.
What are your favorite things to do in the States?
Sources:
https://www.comparetravelinsurance.com.au/travel-insurance
http://www.priceoftravel.com/6/united-states/new-york-city-prices
https://www.universalorlando.co.uk

This post contains affiliate links.
For updates, follow our Adventures on Facebook, YouTube, Twitter and @adventurefaktory & @thuymi !