We always imagined the romantic idea of staying in a castle was expensive and in the countryside. GLO Hotel Art Helsinki is an old art nouveau castle located in the centre of the Design District. We stayed here in the middle of a cold winter and we were able to enjoy the GLO's warmth and radiance.
Where Is GLO Hotel Art Located?
GLO Hotel is located 5 minutes walk from the heart of Helsinki, and about 10 minutes walk from the main Bus station. GLO is based in a prime location, right in the middle of the famous Design District. Around the hotel lies dozens of cafes and design shops, all full of tasty food or new fashion and art concepts.

Things Around GLO Hotel Art
The area is full of interesting little things to do. Osuva Shooting range is around the corner while the Hietalahti Market Square has a huge range of food to enjoy. One of the most famous landmarks, the Kamppi Chapel of Silence is only 500m from the GLO Hotel and is an unique looking structure.
How to get around from GLO Hotel Art
Why I love GLO Hotel and Helsinki is because of its amazing transport system. Everything is walkable even in the winter. You can walk around everywhere because there is coffee and Glögi at every corner. One of the best ways to get around Helsinki is with the tram system. Not only is it old school and super cheap, but it goes all over the city.
Food And Drink At GLO Hotel Art
The breakfast and dining area is based downstairs in the cellar (The Art Kitchen), which gave it an historic feeling. They had a wide range of treats and they even had little takeaway bags, so you could take your coffee and snacks with you as you explore the city (this is so awesome, by far an amazing idea that we have seen nowhere yet!).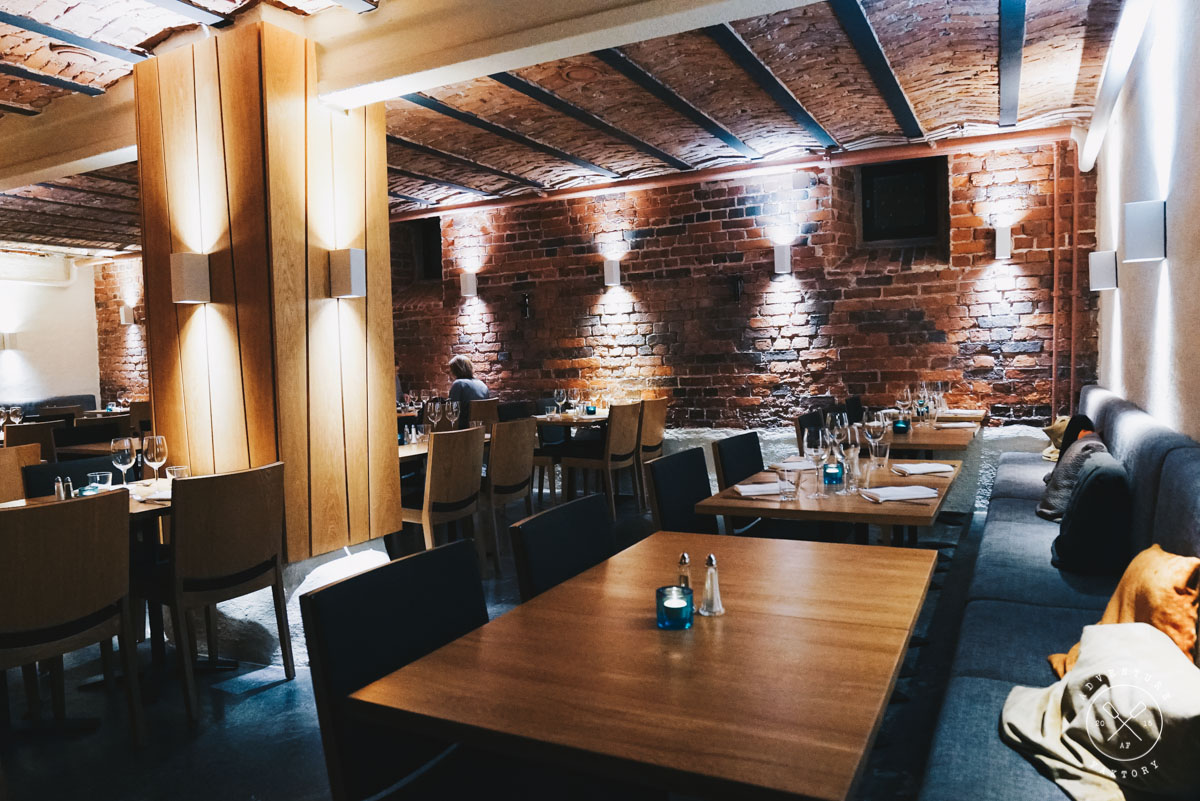 GLO Hotel Art rates
Check out the best rates that we found for GLO Hotel Art
How was the stay?
It was a great feeling walking in to a castle every evening back to your hotel room. We were worried as there was no gym, but GLO were awesome and gave us free passes to the local gym around the corner. The staff helped us plan our walking day giving good recommendations for sightseeing and culinary delights.
DISCOVERY Loyalty Programme Member?
From staying at many hotels & resorts from the DISCOVERY Loyalty programme, you can get to the BLACK membership which gives you many perks. To name a few of the BLACK Membership, we can get upgraded to the next room category at check-in (happens upon availability), late check-out privileges until 6pm, etc. You can get Local Experiences with the PLATINUM status as well, so don't you worry!
We claimed a DISCOVERY Local experience, which was a Walking Food Tour. We started by walking through the Christmas market and drinking some Glögi (a traditional drink during Christmas time), we then went to the food markets by Market Square and sampled herring, cold cut meats and some local chocolates. We really recommend you to check our upcoming article about this food tour as it was amazing! Our guide took us to a few secret spots all around town trying local goodies. Our little highlight was a small lolly shop which had walls a sugary goodness.
Hei!
Have you ever visited Finland?
Where did you stay last time you visited?
Would you give this place a try next time you visit?
---
If you like this article, follow our Adventures on Facebook, YouTube, Twitter, Instagram @adventurefaktory, Snapchat AFtravels, to keep up with new posts and updates!
Disclaimer: This article contains affiliate links. We use them as a way of assisting us in maintaining our website and follow our passion.  Please use them when you are booking as it supports us greatly. We have not been paid to stay here and all opinions are our own. We are DISCOVERY Loyalty Ambassadors and do promote the program to invite you to save money. Thank you.