Sometimes, we decide to go for a ride in the mountains of the UAE. Since we started to go camp in the desert with the crew, we always look forward to see some more mountains and other things than simply Dubai Sky Scrapers. We got recommended by a colleague to go check out Wadi Shawka.
Obviously… we missed the exit and decided to just drive further instead, Wadi Shawka… next time it is! On the way there, we stopped shortly to check out the popular Fossil Rock, officially called Jebel Maleihah. Since we didn't have a 4×4, we couldn't go dune bashing (we we're alone too so not a good idea to go with only 1 car, know why here). Fossil Rock is quite popular, not a spot to camp though. A lot of people goes there with their quad bikes and dune buggies, but also a landmark where all tour companies usually bring their tourists for dune bashing.
As you can see in the video, going on a Friday isn't the brightest idea, as it is a family day and a lot of families are out and about doing their thing. From the 611 Emirates Rd, we turned and rolled for over one hour and a half on the Sharjah-Kalba Rd to end up on the road to head to Hatta. We did not get there due to the new laws prohibiting any non Omani/UAE nationals to access the Hatta Pools from that border. You can still see the Hatta Pools form the Dubai Municipality part though. Will share with you how in another article!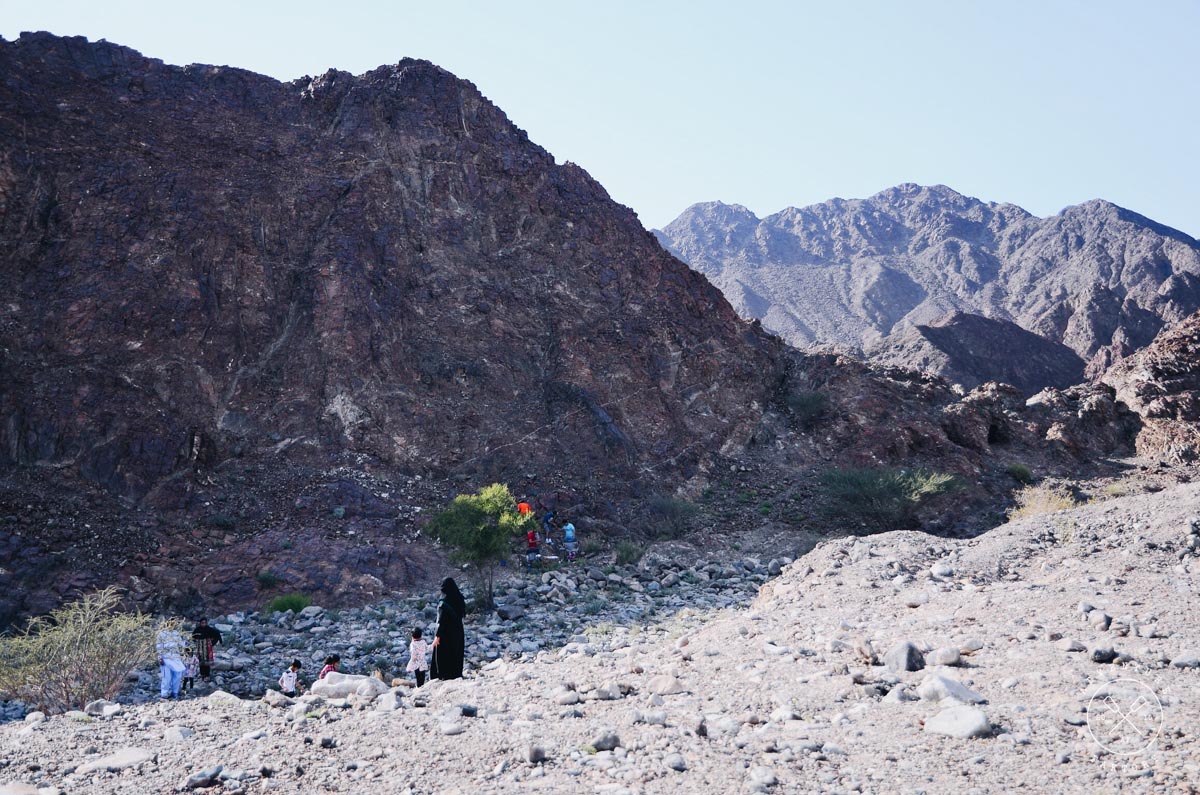 Goodbye!
Have you ever went to the dunes?
Are you able to escape the urban city from a this short ride from where you live?
---
If you like this article, follow our Adventures on Facebook, YouTube, Twitter, Instagram @adventurefaktory, Snapchat AFtravels, to keep up with new posts and updates!