We have always wanted to do some hot air balloon adventures and the occasion arrived right on time! Recently we had been invited to experience the Land Rover's MYLAND Falconry experience supported by partners Royal Shaheen and Balloon Adventures… all supported by His Highness Sheikh Butti Bin Juma Al Maktoum! They had the vision to build the world's most unique falconry project: fly falcons up high around hot air balloons.
The experience
Early start. 5:45 AM we had to be at the Meydan Hotel for coffee and ready to head to the ballooning destination, where we waited for a while for the intense fog to lift.
Never have I flown in an hot air balloon in the past. I am usually not scared of heights, I love flying in a place, but being in an hot air balloon was a big question mark for me. As we were watching the crew lay out the balloon and getting it blown up, I wasn't sure if I was supposed to be stressed or scared and it sure didn't help that we had to all rush in the balloon quite fast at the GO sign! Once we were aboard, I felt just fine, it was quite nice to see the other balloon take off.
It was just amazing to go up higher and higher accompanied by an amazing balloon operator that is Peter Kollar! Floating in the Dubai sky, getting closer to the Oman border, looking at the sand dunes from flat up there… I mean it was all so great for me… and my camera lens!
While up in the air, we practiced how to land. The way he was explaining the landing, I was almost scared of a disturbed landing. As the ground approached, Peter told us to hold on tight but our landing have been very smooth. There is a little jolt once you hit the ground, but if the conditions are good and your pilot is experienced, the landing shouldn't be as painful as many believe.
One of the best experiences was the falcon flying. Not only are these falcons are so pretty, it was so majestic to see them take off from their trainers arm and fly away around us at 4000 ft high. It was a great feeling to see an ancient tradition of the Emirati culture to be mixed with an adventurous experience.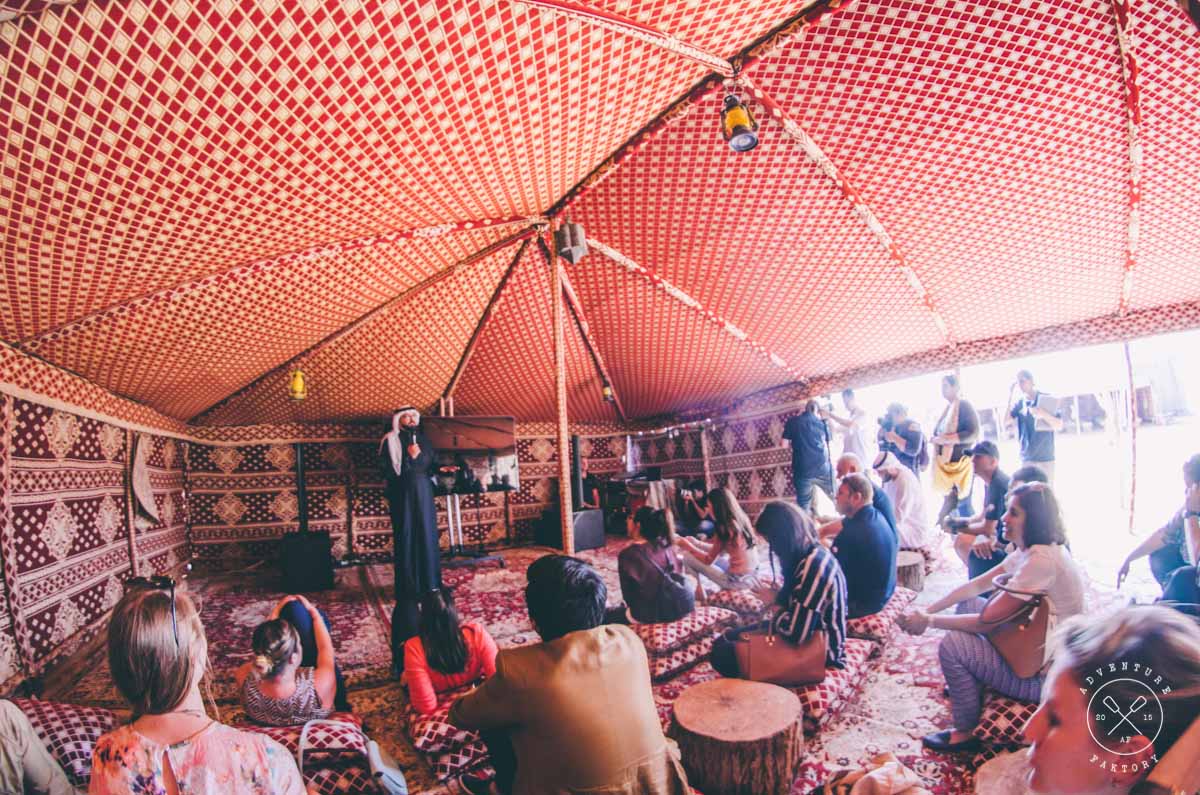 Before we were thrown in vintage cars into the dunes, we watched Land Rover's MYLAND Falconry film series featuring the full project from the falcon's hatching, training and arrival to their new home in the Dubai desert!
The experience is available at 1,100 AED (300$US)/person for the MYLAND Falconry experience including pick-up, drop-off, hot-air balloon ride, falconry demonstration and breakfast. Book through the Balloon Adventures website or call +97143884044.