Just beside our residence is the dining experience called The Farm. As new person in town, I was happy that there was a nice little spot close to home where I could go sit, enjoy a smoothie/coffee and work on my laptop. In actual fact it was more like a very zen restaurant, maybe too restaurant style to work at. But hey, why not?? It is situated in Al Barari, off the Sheikh Mohammed Zayed Road near Global Village.
The Farm is surrounded by an exceptional botanical haven and Buddhist wooden statues, completed with water features. As we arrived, we were asked for a reservation, but the place wasn't full so it wasn't a problem to get a table for four.
The Farm is known for its fresh ingredients well put together and serves a changing menu based on locally grown ingredients. We went for breakfast. Received our menus presented on iPads and ordered all kinds of meals. The Sunrise Smoothie was our favorite drink, with wild berries with a very distinct taste of cane juice. It reminded me of Orange Julep from back home in Montreal.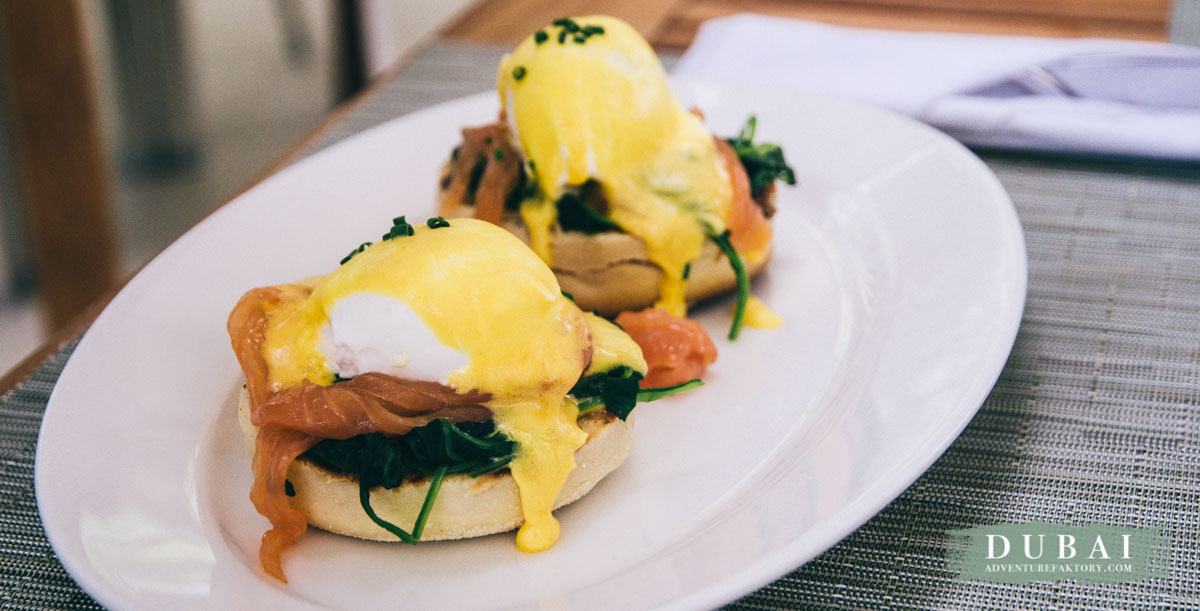 We then wondered through the outdoor areas to see the whereabouts before heading back home for a very short nap! Oh Saturdays Gulf time zones… 🙂
The Farm is open for breakfast, lunch and dinner from 7.30 am to 11pm daily.
Location: Al Barari Villas, Sheikh Mohammed Bin Zayed Road , Dubai, UAE (Map) | +971 4 392 5660