Dusseldorf is becoming a destination visited more and more by Germans and people all over the globe for leisure instead of business. With its proximity to the Rhine River and closeness to the rest of Europe, it's becoming a crowd favourite with its gardens and Christmas Markets during the wintertime. It's also heading towards to be a major industrial hub and Innside Dusseldorf Hafen invited us for a stay at their prime location to see what this city is all about!
Where is Innside Dusseldorf Hafen Located?
The Innside Dusseldorf Hafen is located in the growing cultural district of Medienhafen and is a short walk to many cultural and historical sites. The area has been gentrified so there are still developments around but the city still has a great charm. Everything of significance is a walk away. There are plenty of hotels in this area but this one clearly stands out with its colourful outside facade!
Things around Innside Dusseldorf Hafen Hotel
The hotel is located at a prime location to see what Dusseldorf has to offer. As we mentioned earlier, it's so close to downtown so it's easy to access by walk if you feel like it. If you are bringing a family, there's the Aquazoo, Legoland, Movie park, Sealife park. For anyone coming near Christmas time, you need to be visiting the Old Town for the Christmas Markets. They're very famous in Germany and Dusseldorf's markets are no exception. Plenty of warm wine and desserts to feed an army. We took a Segway Tour of the city and we think it is the best way to see the whole city at a good speed (fast speed haha). The guide gave us plenty of information on the colourful history of the city and we got to fly around on wheels. For a novelty, this is certainly a great activity.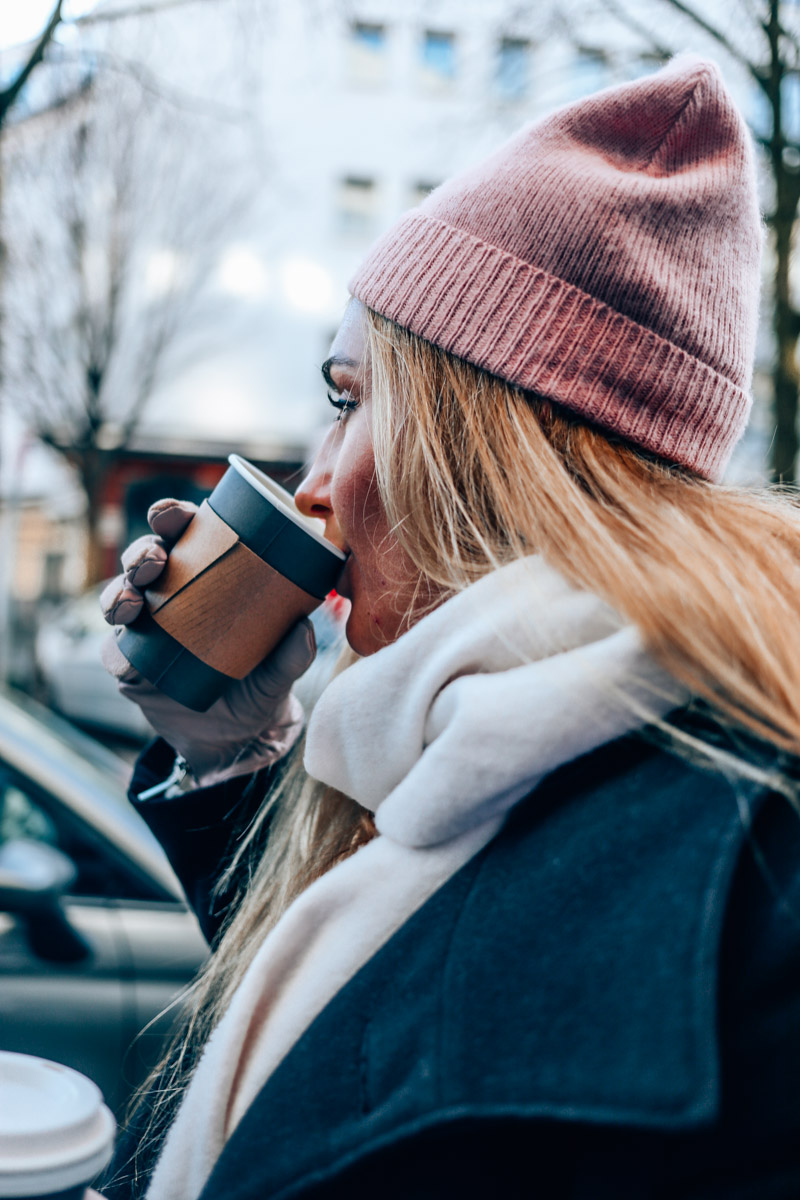 How to get around from Innside Dusseldorf Hafen Hotel?
While there's limited public transport from Innside Dusseldorf (buses and trains), there's always a dozen taxis waiting outside the hotel. The staff is great and will be arranging taxis and making sure you're headed to the correct place so you won't get lost. Otherwise, as we said, you can pretty much walk everywhere, which we sure did for a full day to visit around!
Food and Drink at Innside Dusseldorf Hafen Hotel
The View is the name of the bar/restaurant situated on the 16th floor of the hotel. As the name suggests, it has one of the best views of Dusseldorf as it overlooks the might Rhine River and you can see all of the downtown areas. The team at The View have a delectable dinner range to which we were able to taste many dishes. There is plenty to choose from and the drinks were super tasty as well. The bar is fully stocked with whatever you want so you are welcome to have a few or as many as you like.
Our most enjoyable part of the food at The View was the breakfast buffet. It is a simple continental breakfast with not a huge range of hot food, but they make up for it with endless coffee (with cool machines) and side dishes that do more than satisfy an empty stomach. Don't get us wrong though, we personally always rather MORE than a continental buffet!
Innside Dusseldorf Hafen Facilities
We were happy with the number of facilities that Innside had to offer for a 4-star hotel. Despite its minimalistic type feel to the hotel, there is everything you need in one place. You can change currencies, select different pillows from the menu (no kidding, from a 4 star? That's great!) and most importantly to us, a simple but effective gym area. We always make sure we check out this area and we were impressed by the Finnish Sauna, Rain Showers and relaxation area. Be a little cautious though, sometimes the Europeans like to fully unrobe in the saunas! Innside Hafen also has several meeting rooms for business purposes, as it should be for such cities! Of course, we cannot forget to mention that there's ultra-fast wifi here as well, which is always something high on our must-have list.
Innside Dusseldorf Hafen Hotel Rates
The rooms are minimalistic and very modern with everything you need in a hotel room. They have a classy interior feel and are prominently black and white. The bed was very comfortable and the way it was arranged was so different for us… very European and Nordic! We had a great view of the river and with the big windows, it really was a highlight of the room. The bathroom area is very very close to the bed. If you like privacy, this is not really ideal. The room we stayed in was 199 $US. You can compare prices before booking on Booking or Hotels and Agoda.
How was the Innside Dusseldorf Hafen stay?
We were really happy with our stay at Innside with the rooms being ultra-comfortable and minimalistic. It is obvious that the hotel does cater for business people more so than families so keep that in mind if you are planning to book at this property. In saying that, the hotel is super accommodating and friendly. The gym could use a few more weights but is still great for a quick workout. The entrance with all the artwork is hip and of course, the outer facade is the standout feature of the hotel. With a 2 to 3 night stay, you would have enough time to be able to enjoy the facilities and be able to visit Dusseldorf "Innside" and out! Leaving you below with photos to show you what we have been up to in Dusseldorf!
Disclaimer: This trip was a FAM trip hosted by the PR Agency of Innside, but all of our opinions are our own. The article may contain affiliate links and we use them as a way of assisting us in maintaining our website and follow our passion.  Please use them when you can as it supports us greatly. Thank you