Are you looking for the next country to visit for your holidays? Oman is a country you must consider for your next travels and we would love to introduce you to this amazing resort that will offer you the best service and excursions to do.
We travel a lot to Oman and we have to say our best experience has been the times we went at the Alila Jabal Akhdar. Not only for the incredible facilities they have as one of the first five-star boutique hotels in Oman, but the very entertaining itineraries they put on your agenda depending on what you like to do. Be it very adventurous, cultural or only casual hikes, Alila will custom carve you amazing experiences to get to know Oman better.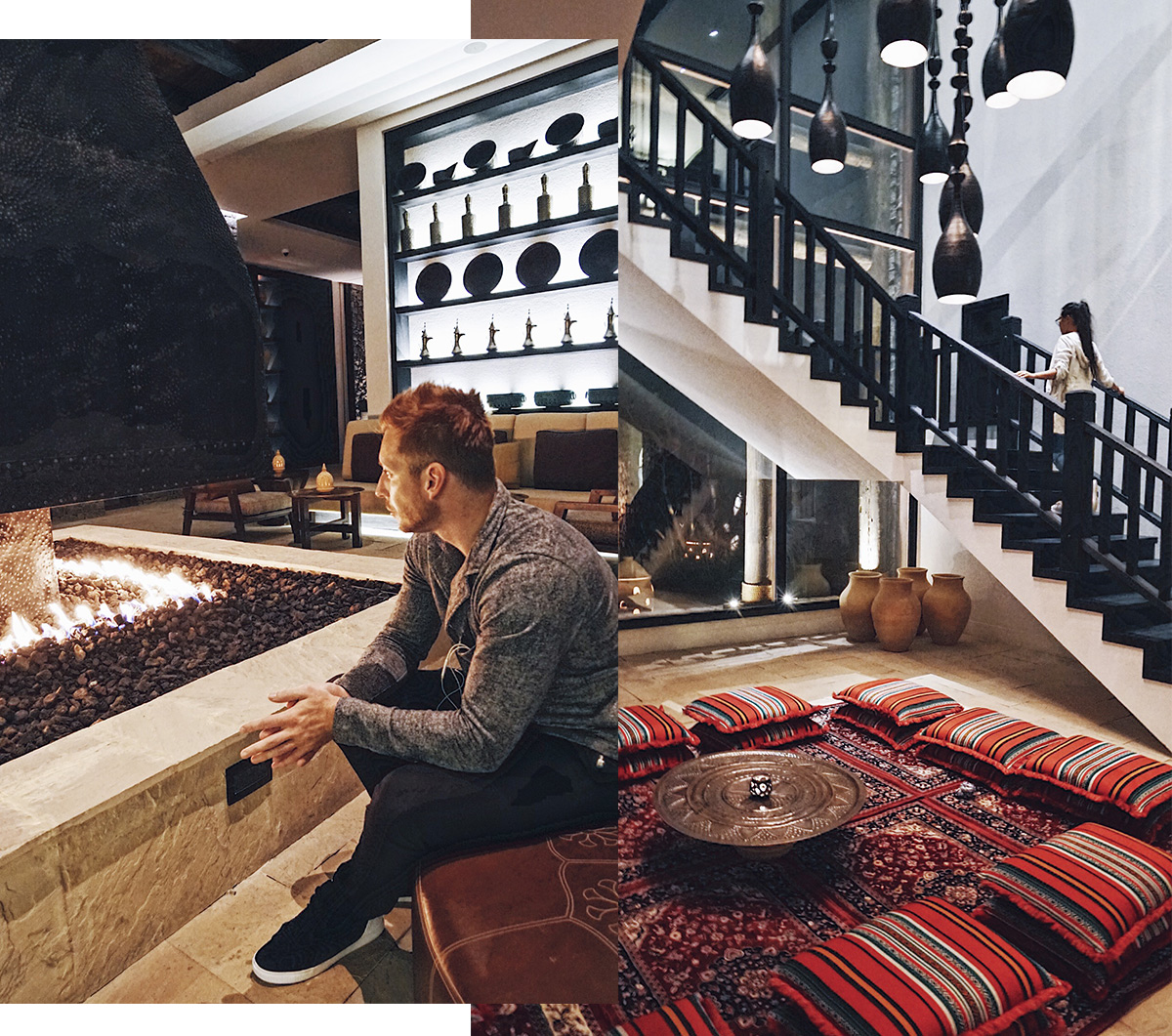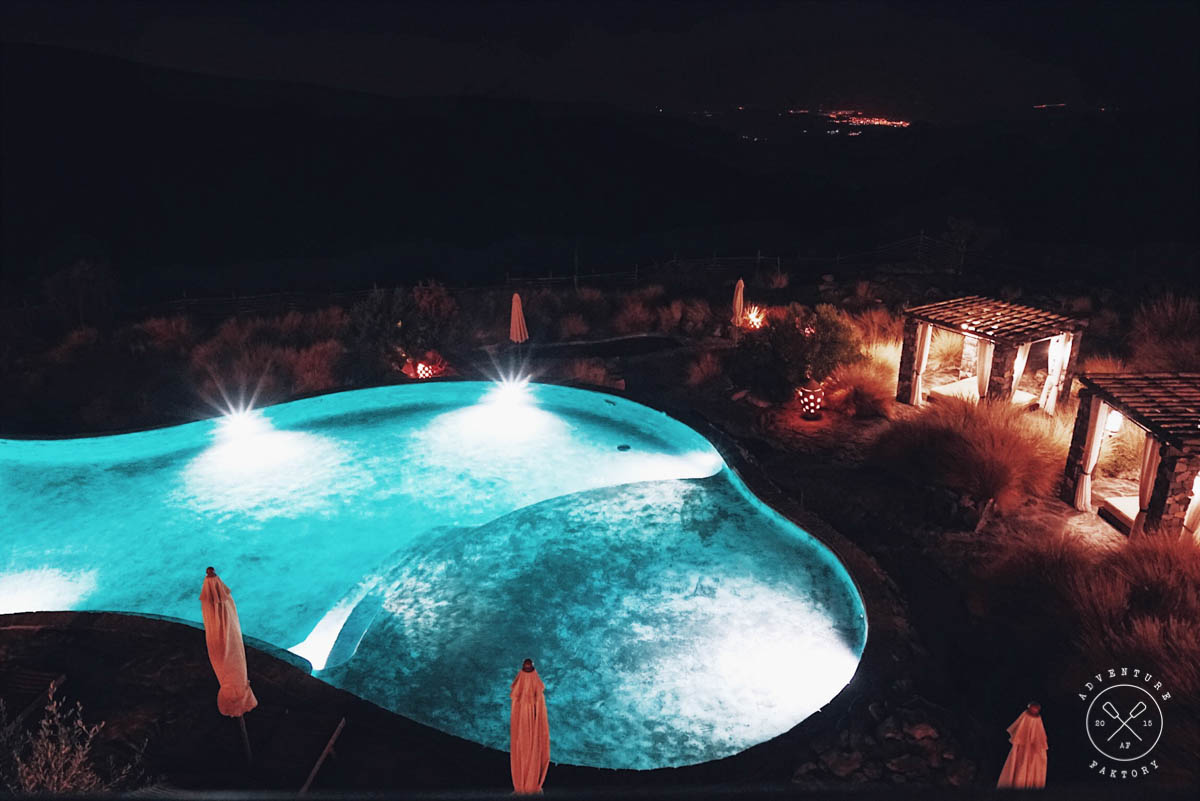 Where is Alila Jabal Akhdar located?
As soon as you land, you will be scooped by the driver. Get your music ready as you will embark on a 2 to 3 hour drive from the Muscat International Airport to arrive at Alila Jabal Akhdar. Although, we recommend you to not sleep during the last 45 minutes to the resort as the views are incredible and you don't want to be missing out on that photo opportunity! Don't be shy to ask you driver to stop if he can so you can take a snapshot.
Things around the resort
Mountains! Literally not much around! When you check-in your stay, look across the lit lobby and through the doors you will find a deck area that you have to run fast and breathe the fresh air on top of the mountain! This is the momentwhen you are happy you did that long drive and that you are perched on the very edge of a mountain. So there is basically nothing much around the resort but fun paths that you can discover through excursions!
The food at Alila Jabal Akhdar
There is the Juniper Restaurant, where you will have your breakfast, dinner inside or outside depending of the weather. During winters, it can be quite cold outside, but the hotel has heaters arranged as they know the views are way too nice to skip! It's so beautiful to eat outside at night as everything is lit up and you can still see the stars! The menu is so delicious with a mix of international and Arabic flavours. If you are staying there for a long time, you can also have lunch or even dinner at the Rose Lounge bar if you desire. This place is better for lunch in out opinion! Then of course, you can order room service as well like we did when we arrived super late at the resort!
Alila Jabal Akhdar Facilities
Alila Jabal Akdar is home of plenty of great facilities and activities. To start with the spa, the area is simple but so unique with a tree inside. You can relax in the facilities in the changing room, book treatments or even try the 'spa kitchen', where teach how to make our skin care with regular grocery ingredients
There is one main big pool area overlooking the dramatic mountains and right inside beside the pool is a Jacuzzi that looks way too good you have to take many many photos at! Gym is small, but so lit by the light and basically have everything you need to stay in shape! After all you are in vacation right?
If you love adrenaline, you HAVE to book the via ferrata experience. You like trekking? Well this is next level! You can have many more details on this amazing Oman via ferrata here, but in a nutshell, we can tell you that this experience made our journey even more enjoyable as you will want to indulge in a great spa session following your strong efforts and eat tons of delicious food to refuel you boday!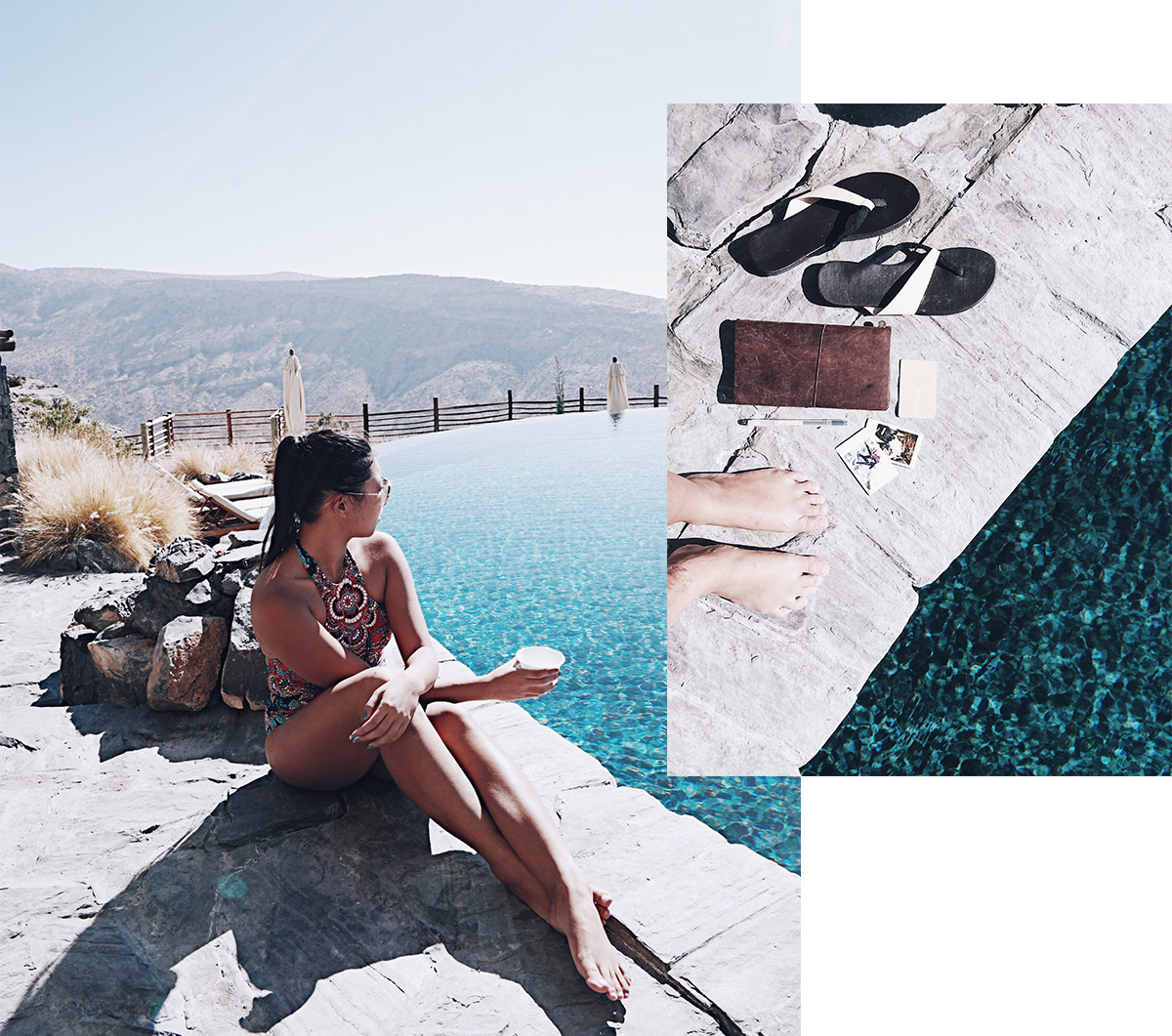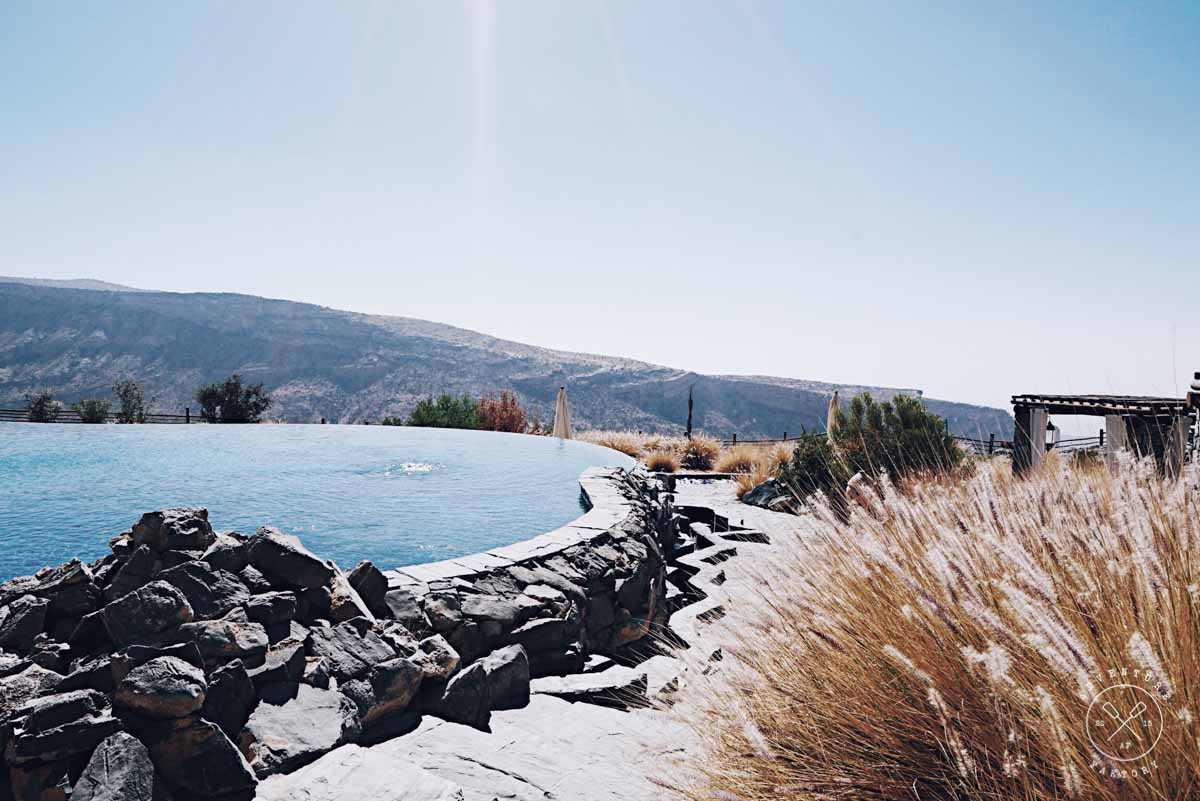 Alila Jabal Akhdar Rates
You can ger the ouble rooms from 130 Omani rials (~335$US) in the low season and then prices will go up from there. You will get breakfast included, free Wi-Fi (duh) and fantastic staff that will make everything you want come true! Okay we are exaggerating here, but the service at Alila is among the best we have had. Considering this magnificent location, you should go and check it out right away.
How was the stay?
We absolutely loved our stay there and was happy to have been there more than once. Alila is truly a great hospitality brand with innovative design and luxury in unique locations. Coolest hotels in the world by Excapism UK, Top 10 world's most Instagrammable hotel by About Time Magazine, and with so many other awards, how can you you not want to experience it yourself?
Disclaimer: This article may contain affiliate links. We use them as a way of assisting us in maintaining our website and follow our passion.  Please use them when you can as it supports us greatly. Thank you 🙂