Our first time in the actual city of Abu Dhabi! Long overdue road trip, only an hour away from Dubai.
Soon it has been 6 months in Dubai and we ventured several times camping in Al Ain, but never we went in the heart of the city of Abu Dhabi.
Last Friday, after waking up at 4am to go At the Top of the Burj Khalifa for the #TweetUpDXB event. We took time to do some photography until 7am to then bounce out to be at Riva Beach Club for a SUP Gurls Session, followed by a breakfast of champions at Sophie's Cafe. At 12:30am we were on the road heading to Abu Dhabi.
We reached our friend's place had the chat and quickly got ready to go to Ferrari World! We had to go for the Formula Rossa, a launched roller coaster that is the world's fastest roller coaster with a top speed of 240 km/h (150 mph). The feeling when it starts is unbelievable that we had to do it twice.
At first we were in the impression that the attraction park would be outdoors, because obviously Six Flags back home is outdoors and you would be waiting in the heat for the line ups to get to your roller coaster, but we were ALL WRONG! It was all indoors. Which would make sense after we thought of it. The summers are excruciatingly hot and it would be unbearable more than half of the year.
Why wouldn't LaRonde in Montreal do that since the beginning when they built it? I mean I could see why.. our roller coasters are really really huge. I bet there would be more pros and cons.
After a good 4 hours at Ferrari World we headed back home to just chill all night, have a quiet dinner with take out, played Call of Duty (omg it has been so long!), watched some Archer and literally went to bed at 9pm.
The next day we went to have a big big breakfast at Cafe 28 in the Abu Dhabi Golf Club to then go to the beautiful Sheikh Zayed Grand Mosque. We were so exhausted after the visit and went straight for the drive back to Dubai. I am so lucky to had Mitch driving for me. I clearly slept the whole time and slept for an extra 2 hours when we got home!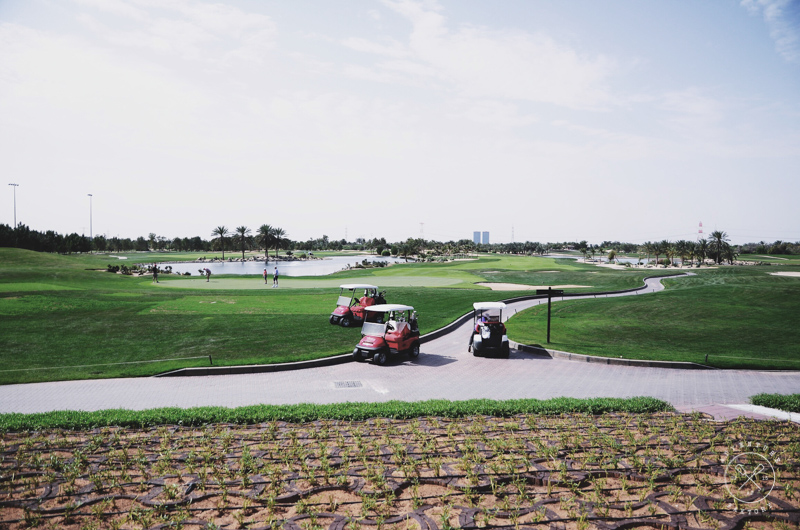 We then had a calm Saturday night catching up on work and life. Next weekend we will be in Sri Lanka, we are so excited for it!
Stay tuned for awesome content from Sri Lanka!