After crossing the ocean from Finland to visit Estonia, we stayed at an adorable boutique hotel. With not many big popular hotel chains yet to consume the city, we decided it could be a good idea to stay in the heart of Old Town Tallinn and try the local stays.
Where is Savoy Boutique Hotel Located?
It is located no more than 100m away from the Tallinn Old Town City Centre, which is the place to be. It is close to public transport, shops, restaurants and all the sites. The building is one of the oldest ones in the area and the views of the town are fantastic. A truly prime location.
As we were visiting during the winter, we thought the location was perfect since it is a quick walk to the Christmas Markets and you sure will want to be close to you hotel room instead of walking too far in the cold!
Things around Savoy Boutique Hotel
Savoy is the ultimate spot if you want to see Old Tallinn. It is the dead centre of town. The city square is a 2 minute walk away. Museums, shopping and food are all within 2 minutes walk from you. Many bars and popular clubs are also in proximity, so make sure to prepare some night outs!
How to get around from Savoy Boutique Hotel?
Walk. Everything is close. Even though it is the capital city, Tallinn is very small in size and everything is close in proximity.  If you want to venture a little further out to some of the sites out of the center, there is a bus and train stop 50m from Savoy.
Food and Drinks at Savoy Boutique Hotel
The MEKK bar provided us with plenty of cocktails, mocktails and coffees that had a great taste and a huge range. The breakfast spread is full of Baltic goodness and fills you up! Restaurant MEKK has a great range of modern Estonian food. There is no brunch at Savoy Hotel, but there are literally dozens of eating places within a 5 minute walk. We may have to bring the Dubai and Asian Boozy Brunch culture to Estonia!
Savoy Boutique Hotel Facilities
As a boutique hotel, it is a little light on luxury facilities but it makes up for it with charm, design and the staff are exceptionally well trained. There are couches and lounges all over the lobby, giving it a home like feel around every corner. Savoy does not have spa facilities, but Estonia has many well priced public and private spas that the general public can use. The staff are also very helpful with setting up an itinerary for you to explore Tallinn. If you are looking for a gym, they also own another hotel 100m away and you are more than welcome to use that free of charge.
Savoy Boutique Hotel rates
We found the rates were not only extremely competitive in the area, but were cheap in terms of European prices as well. This left us with plenty of extra cash to eat extraordinary street food when not dining in the hotel!
How was the stay?
You need to be booking your stay here on the 6th floors! They call it the Art Floor concept rooms and have by far the most expansive views. They also have a little art creation for you that we had so much fun with. The staff spoke very good English and were very helpful to all our queries. If we were headed back to Tallinn, this would be the place we would go again for its great proximity and cosy rooms. In a nutshell, when visiting Tallinn, you have to stay in the Old Town. Savoy is a quality hotel in the premium location, very well priced and comfortable. We would think of it more of a classic hotel than classified luxurious, but the service we had made it justice.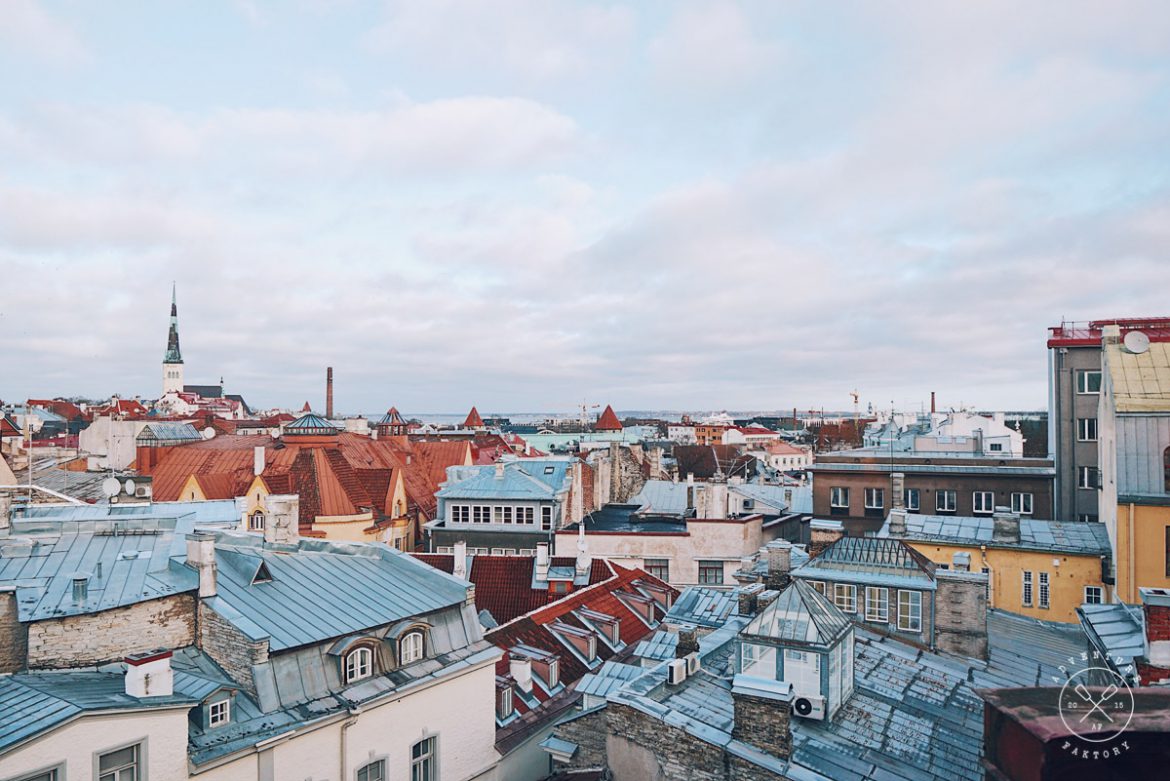 This is box title
Have you ever visited Estonia?
Where did you stay last time you visited?
Would you give this place a try next time you visit?


---
If you like this article, follow our Adventures on Facebook, YouTube, Twitter, Instagram @adventurefaktory & @thuymi to keep up with new posts and updates!
Disclaimer: This article contains affiliate links. We use them as a way of assisting us in maintaining our website and follow our passion.  Please use them when you are booking as it supports us greatly. We have not been paid to stay here and all opinions are our own. Thank you.