The newly established Kempinski is in the best location in all of Havana. Originally built in the early 1900's as a shopping centre, it has also previously been a school and apartment block. One of the most loved buildings in Old Town has now been transformed into a truly great hotel on the best block in the city. We fell in love the the grandeur and location of this beautiful spot.
By the way = do not bring USD!! They will charge 10% fees on top of exchange rate. Bring Euros or anything else.
Where is the Gran Hotel Manzana Kempinski La Habana Located?
The Kempinski is located right in the heart of Old Havana, an absolute pearl of a location to go and experience the city. La Floridita (the famous bar where British writer Ernest Hemingway declared it to have the "Best daiquiri in the world.") is located literally 20m away and is great for a drink with some local soul music in the background. The Revolution Museum is 500m walk and contains so much history especially from the beginning of the revolution until the present day.
How to get from the airport to Gran Hotel Manzana Kempinski La Habana
The quickest and best way to get from the airport is by one of the many taxis. They all need a licence to go to the airport so they are all legitimate. The cost is about 20-25CUC (1CUC = 1USD)
There are no public transport options from the airport to the city. We suggest speaking to other travellers (there will be plenty of them!) and carpool if you want to save some cash.
Hotels also have shuttles if you have organised a tour package this would be highly recommended.
Things around Gran Hotel Manzana Kempinski La Habana
As we have mentioned already, this hotel is mint for getting around. You are in Old Havana so you will be walking around amazed at all the antique cars and colourful buildings and grand architecture. There is something different on every corner around the hotel which make it so cool.
The Malecon is the famous beach walk with some of the best sunsets in Cuba. There is street food, live music and drinks as the sun goes down. This is only a 5-10 minute walk from the hotel. Even closer to the Kempinski is the Revolution Museum, which is great for anyone who wants to learn more about the culture and how Cuba came to be. Another 5-minute walk is the Capitol Building which was made in identical fashion to the United States Capitol Building in Washington.
How to get around from Gran Hotel Manzana Kempinski La Habana?
There are several ways to get around Havana that are unique to Cuba. However, it must be said that transport in Havana and Cuba can get quite expensive when compared to other similar developing countries. So here are a few ideas for you in regards to transport.
Taxis are plentiful and they come in all sorts of shapes and qualities.  We felt they often overcharge so be prepared to have your negotiation skills at hand. We have good bargaining skills but the prices for taxis seemed high.
Rickshaws are the slowest way to get around but it is super traditional and really cheap. It allows you to take in all the colours and smells of this happening city. There are plenty of rickshaws outside the Kempinski and will take you anywhere you want to go.
There are some cool little scooter/bike hybrid things called Bubble Bikes. They are like a motorbike with a bubble on the back to sit. They are a cheaper alternative than taxis, easier to negotiate with and gives you a cool view of the traffic and city. Luxury Cars are the coolest ones and are a bit more expensive but nothing beats cruising around
Eat & Drink at The Gran Hotel Manzana Kempinski La Habana
Breakfast is served every morning on the second level at Confluencias. Food isn't Cuba's greatest strength. Hence even though we were in the most luxurious hotel in the country, some produce (like cheese & processed ), was simply not what you would expect from a 5-star hotel. In saying that, the Kempinski had the best food we had in Cuba, so it still leads the way!
One of the outstanding features of the Kempinski Hotel is the Cigar Lounge, also located on the second floor. It has a huge range of cigars and drinks, to make you feel like you were back in Cuba in the 1960's.
On the rooftop is the El Surtidor Pool Terrace and Bar, which gave us a birds-eye view of the city. The view here is as good as you will get and this place is often packed out during sunset.  The prices are very competitive and the range of food is great given the general standard we found over there.
We also got a sneak preview of Constante Bar, which is an urban classic design dedicated especially to the daiquiri. It is also facing out just across the road from El Floridita, the most famous bar in Havana. It was not open when we were there but apparently it is now and gives us a reason to go back 🙂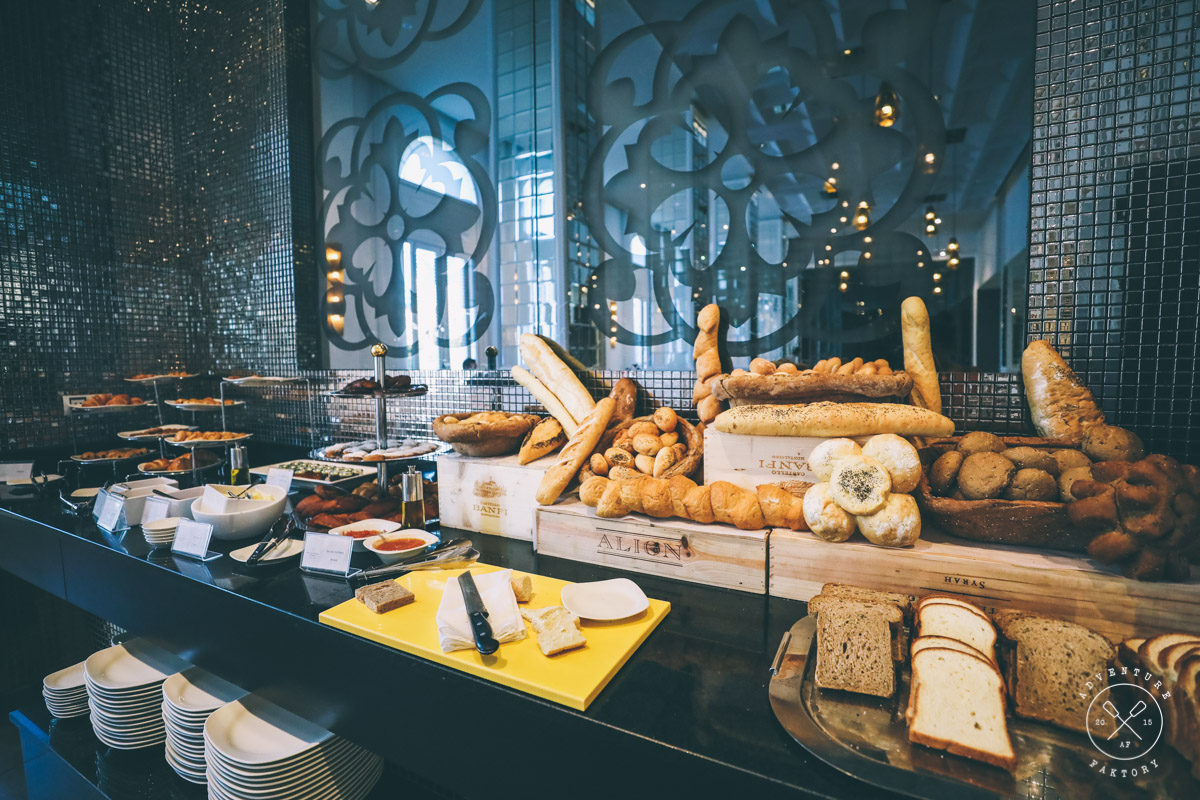 The Gran Hotel Manzana Kempinski La Habana Facilities
We were really impressed with many of the hotel's facilities at the Kempinski. We spent plenty of time in the Gym and Spa area. The gym was decked out and had a great view of the city as you exercised. The spa was so good you could literally stay there all day. There was a hot and cold bath (amazing for recovery) a vapour room (steam room), sauna and a water massage area (Mitch's personal favorite)
From a photography perspective, the best place to go was definitely the rooftop. The infinity pool was certainly a favourite of ours and we spent plenty of our free time here. Even if you are not a guest of the hotel you can visit the rooftop, but only the guests can swim there.

When we still have to work while lounging at the pool… can't get a better place to work though!
The Gran Hotel Manzana Kempinski La Habana Rates
One of the best things about coming here was that every hotel room and all the furnishings are brand new. They have spent a good deal of time refurbishing every room, hallway and restaurant. Our balcony in the room had a great view of the city so we recommend that you ask for a room with a balcony. The huge bath was super for relaxing after a huge day of walking and the bed was so big that we couldn't even touch!
If you can get a little welcome treat to your room, we got a chocolate-covered apple that was probably the best thing I have tasted this year!! Not even lying!
Trying to get different rates for the Kempinski was very difficult as they do not go through the usual chains. So we have linked you directly to their site where you can find out more information on pricing.
How was the stay?
Cuba is a country that is growing rapidly in Tourism. The industry is not quite developed yet so there is often confusion about prices, things to do, etiquette rules etc. However, Kempinski felt like the safe haven in the middle of the hustle and bustle of Havana. The infinity pool was our haven on the warm summer hours and gave us the best views of the city. Wifi is next to non-existent in Cuba, but the hotel has wifi which is great in keeping touch with friends as well. We loved coming back to the hotel every chance we got and this was a great hub to visit a city that has so much to offer.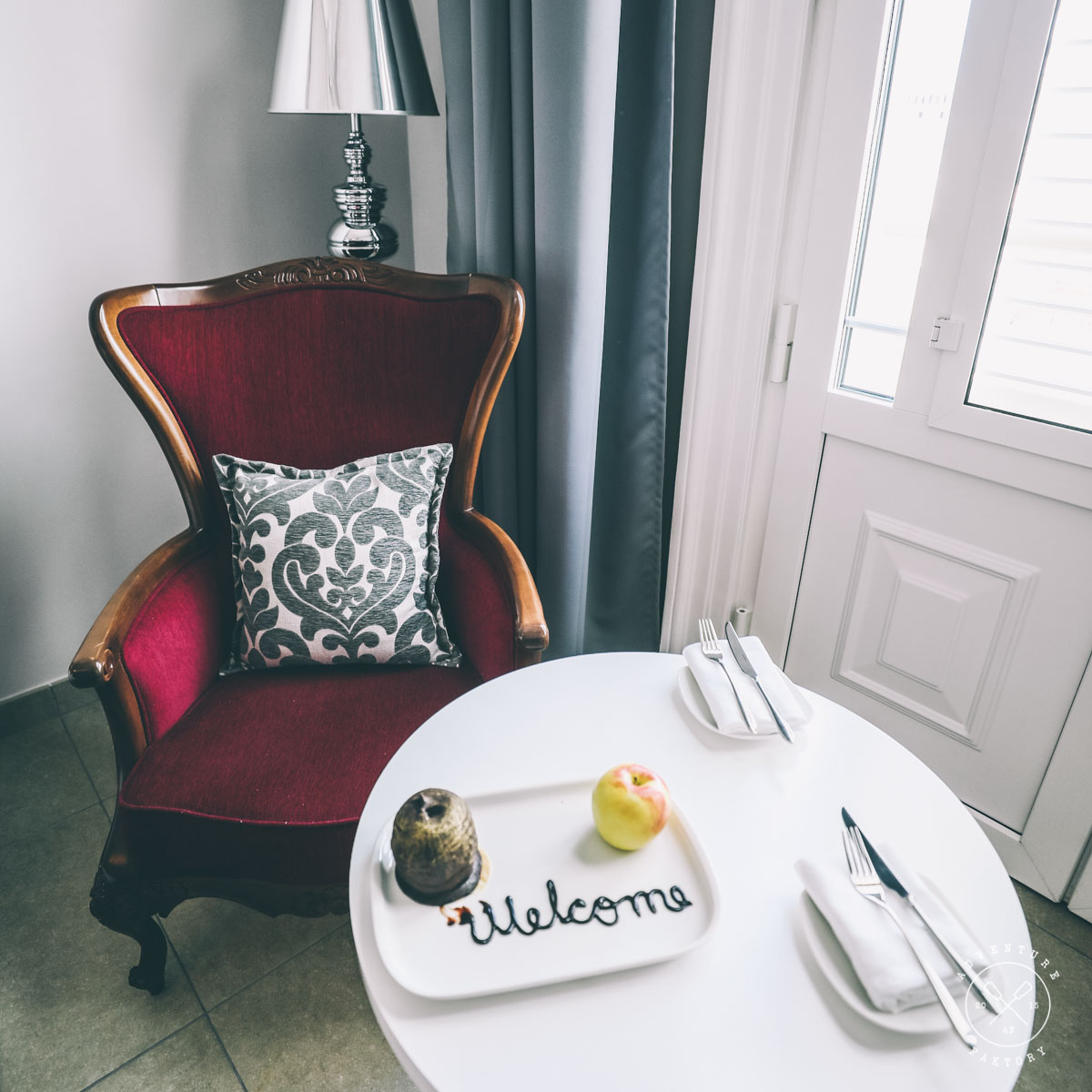 DISCOVERY Loyalty Programme Member?
Kempinski Hotels are part of DISCOVERY Loyalty, an amazing program we are signed up with. From staying at many hotels & resorts from the DISCOVERY Loyalty programme, you can get to the BLACK membership which gives you many perks. To name a few of the BLACK Membership, we can get upgraded to the next room category at check-in (happens upon availability), late check-out privileges until 6pm, etc. You can get Local Experiences with the PLATINUM status as well, so don't you worry! As this is a very new hotel, they are still working on unique experiences. For now, you can refer to the "Lady in Red", a concept by the Kempinski, to help you out. This is a lady in a lovely red dress who acts as a concierge/helper/guide throughout your stay. Our Lady in Red gave us a tour and history lesson of the building and spoke in great details about the must-see places in Havana.
Disclaimer: This article contains affiliate links. We use them as a way of assisting us in maintaining our website and follow our passion. Please use them when you are booking as it supports us greatly. This stay was hosted and is not a paid collaboration. All opinions remain our own. Thank you.