Dubai might be firstly known for its glitz and glamour, but forget about it. You make Dubai the way you want it to be and it can be quite fun if you make it an adventurous journey! One thing you can do in Dubai is water sports, a lot of them!
I went with a friend to try out kite surfing for the first time with a talented kitesurfer from Kite Zone Dubai to try to stand in a 2 hour express session. Normal process to learn how to kite surf would take many classes, a minimum of 6 we were told. Private lessons and group lessons are available and with the quality equipment they provide, you should be able to learn quite fast if you like it and want to pursue on practicing the sport!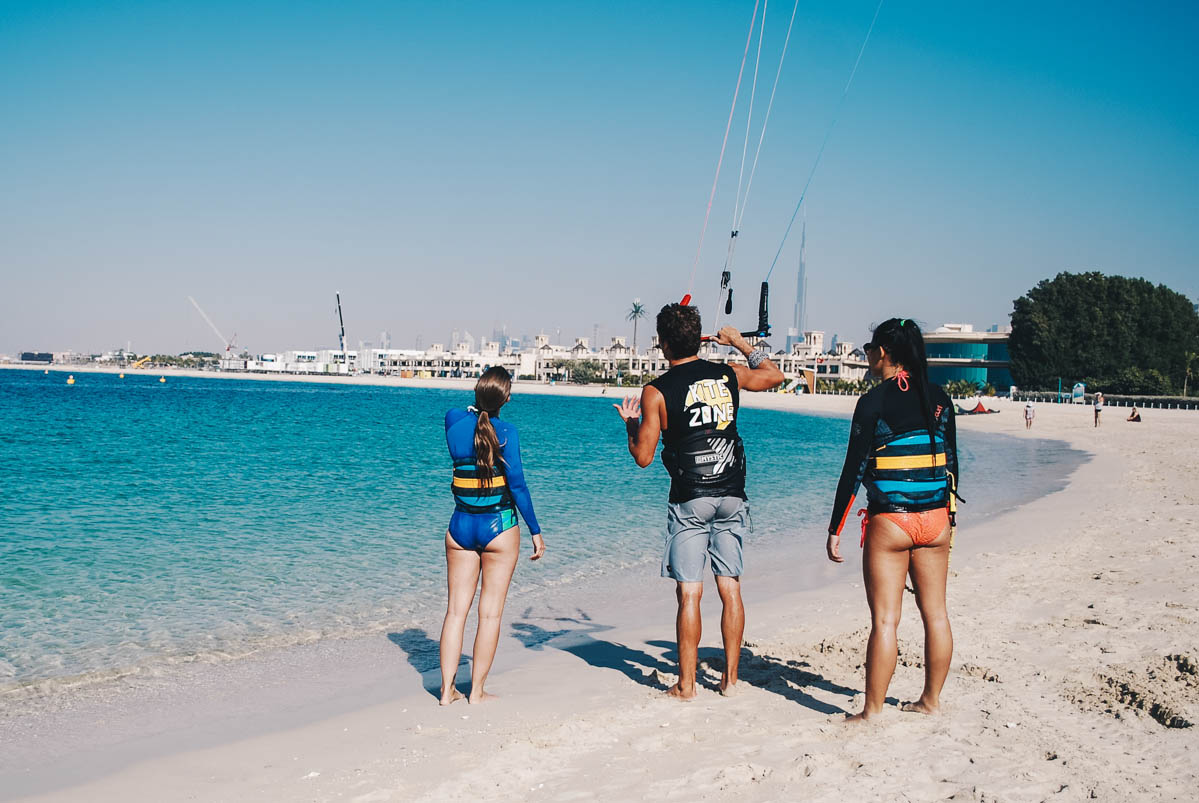 Not too bad for an express session, although we recommend to take the full classes to learn how to kite properly!