The daily grind of Dubai (heat, traffic, work) is enough to drive even the most headstrong people crazy, so every now and then we love to get away with a little stay-cation to break out of our everyday routine. We headed to Manzil Downtown in the mid afternoon and were greeted by staff in beautiful traditional dress with smiles welcoming us to their hotel. Manzil means home in Arabic, which is very much the theme of the hotel. You can strongly feel the Arabic influence, but really well mixed with modern architecture. We loved the perfect balance of the two!
As we entered our room, the smell was super inviting to just jump on the bed to close our eyes to relax and (even more importantly for Mitch), the lovely arrangement of sugary goodies we had to consume. We had a super cute room with a big bath tub, an office working area and a coffee machine!
Where is Manzil Downtown located?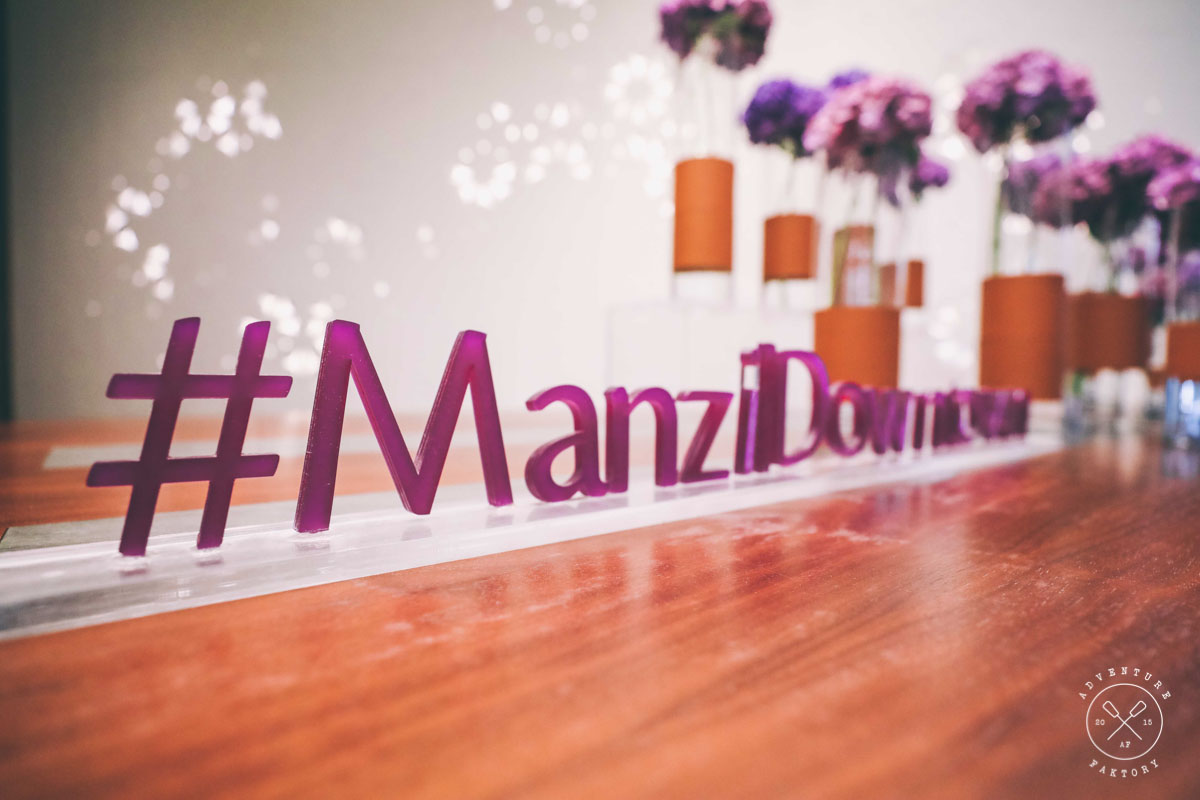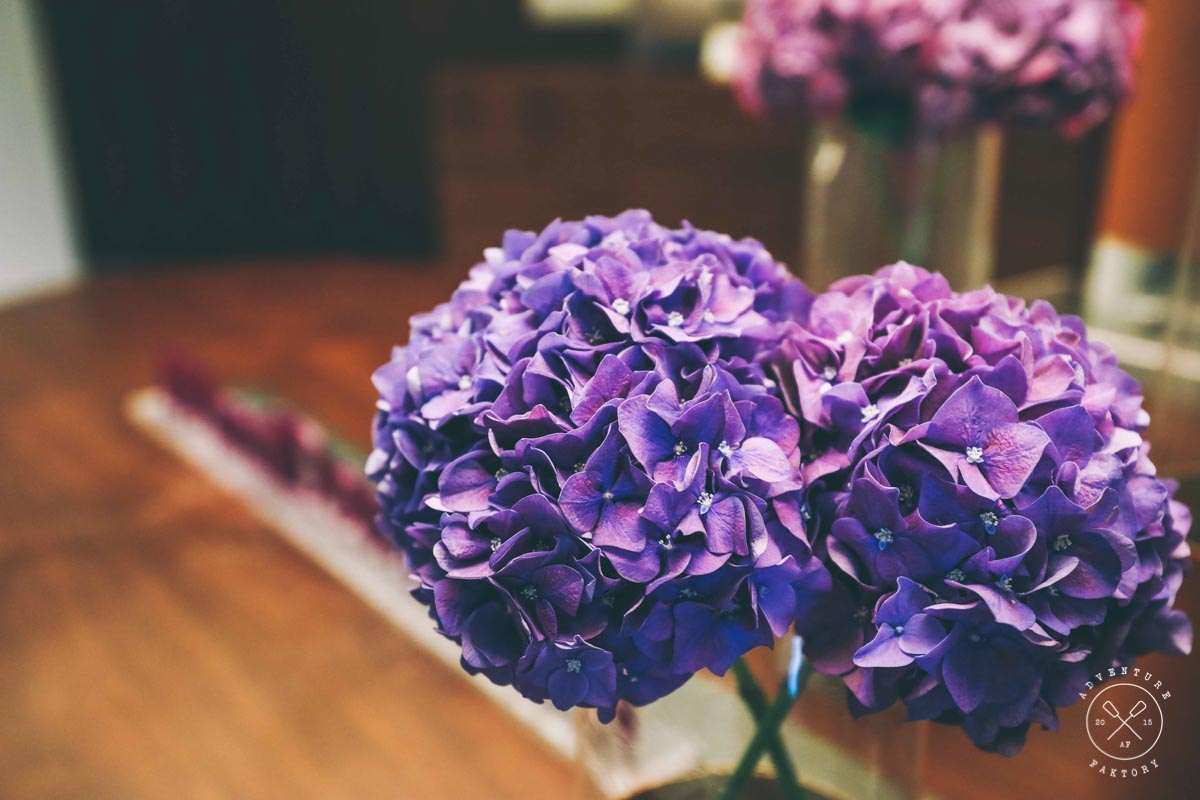 Awesome Things About Manzil
It's so close to the Dubai Mall. The most famous tourist destination has plenty to do and adjoins to the worlds biggest building, the mighty Burj Khalifa. If you love a good Sports Bar, Nezesaussi is one of the best in Dubai. It has over a dozen of TV screens and they have virtually every sport laying on their screens. Have a go at the Chicken Wings. (They have special meal and drink deals every night!)
The Boulevard Kitchen is the signature restaurant at the Manzil with breakfast, lunch and dinner all being served there. They have a massive breakfast range with a wide variety of juices to try.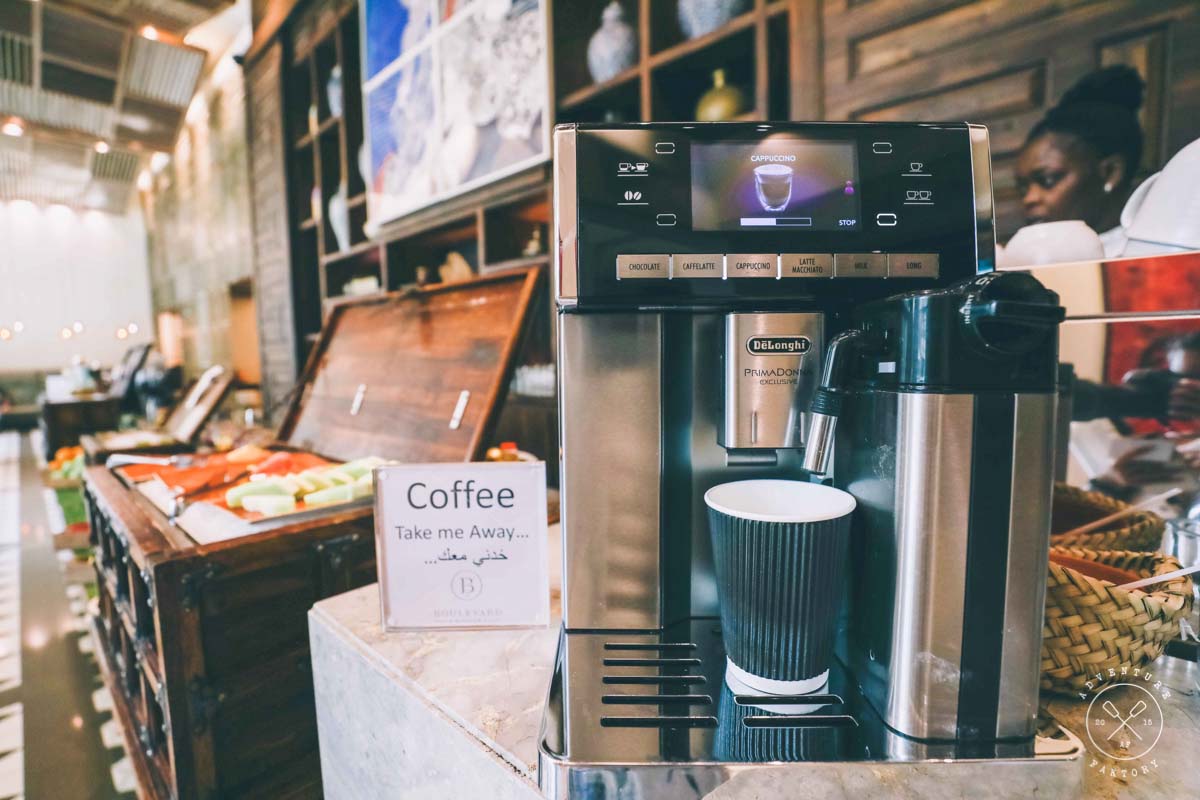 Not So Awesome Things About Manzil
If you are not a fan of having smoke through your hair and clothes, we suggest avoiding the Shisha lounge in the late evening, as there are literally hundreds of tables dedicated to Shisha. We avoided this place but if you are a fan of Shisha, this is the place for you (like this would be an AWESOME thing about Manzil if you are a shisha smoker haha).
It was very humid and foggy, couldn't be bothered to wait for the camera to un-fog!
Manzil Rates
The rooms themselves are a lot bigger than we thought with room to get plenty of work done. Quality of the rooms is top! The beds you could sink into they were that comfortable. For its premium location and facilities on offer, the Manzil is definitely value for money! The lowest price we could find was $215USD (~ AED 805) but check out the sites below;
Compare prices on Agoda |  Booking.com | Hotels.com !
Our Final Thoughts
If you are living in Dubai and need to escape daily life, this place is for you. We also suggest this place for anyone who is having a short stopover in Dubai. It is close to public transport, major tourist destinations and has enough luxuries to make you feel special. It has a very strong Arabic feel to the hotel which makes you feel very much like you are in the UAE!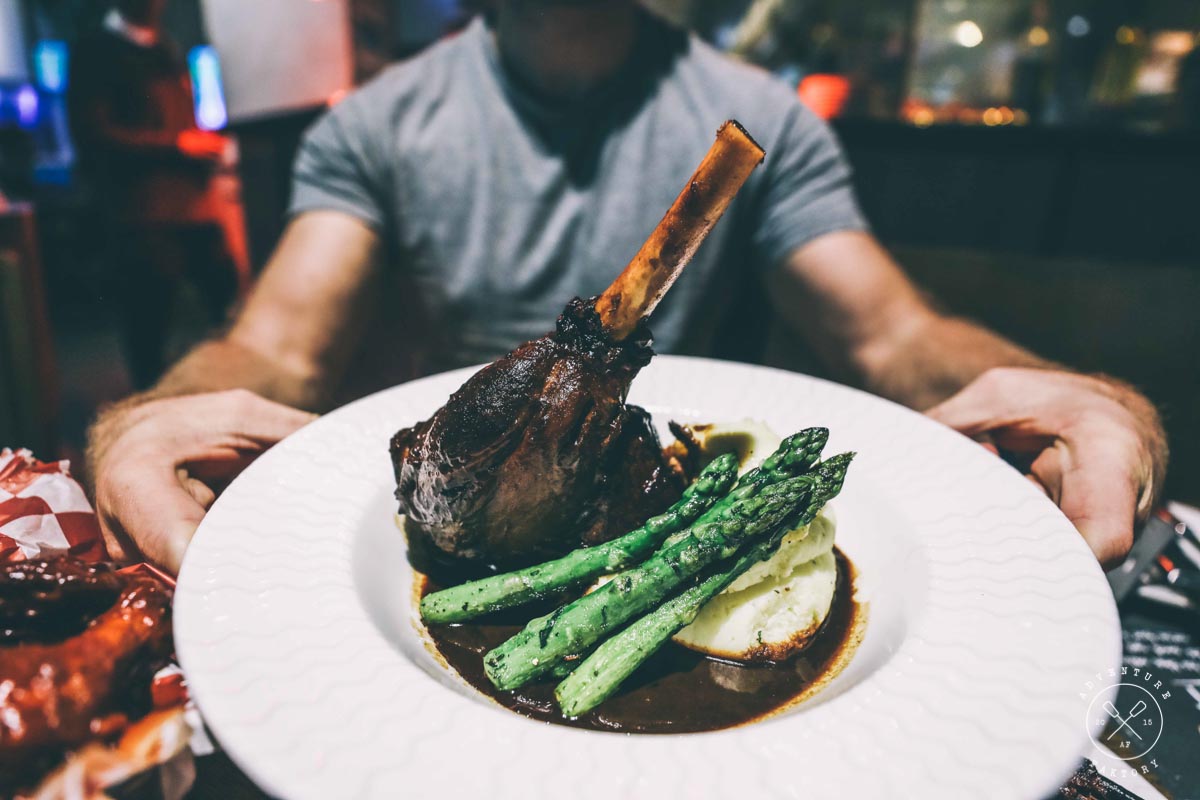 Disclaimer: This article contains affiliate links. We use them as a way of assisting us in maintaining our website and follow our passion.  Please use them when you are booking as it supports us greatly. This stay is not a paid collaboration and all opinions are our own. Thank you.