Myanmar is a beautiful country to visit. We know that there has been recent news about it and that could stop you from going, but we usually like to try to avoid dangerous area and also don't stop ourselves from travelling to areas that are unstable.
Note that our experience is dating from back in 2015 and our views and opinions on what we experience might be different now considering the tourism advancement of Myanmar since then.
How to get to Inle Lake
It is a very smooth trip from Bagan by bus to arrive to Inle Lake. We took the overnight bus, VIP, at 20$US each. We left at 7PM in Bagan and arrived in Inle Lake sister town, Nyaungshwe, at 4:30AM. Although we booked with the travel agent VIP, the bus was in normal 2 by 2 seat formation. Our guess is that since the bus rides to Nyaungshwe are quite new, the actual VIP buses don't go there yet, note that we were not very happy about that ride!
Where to stay in Inle Lake
There are many options and these can be at very different locations. For budget accommodation, you will stay in Nyaung Shwe, and the more expensive ones are out on the lake. You will have to factor many thins before booking like transportation, nearby restaurants, etc. THE place to stay when in Inle Lake is still in Nyaung Shwe, where you will find like you are more in the touristy area, close to markets, restaurants, pagodas, etc. Our guesthouse Mingalar Inn was right behind the main pagoda 200m from bus station.
About Mingalar Inn
Standard rooms are overpriced considering the room amenities and overall experience. Deluxe rooms should be the priced cheaper as well. However they are good with early check-ins. They keep your bags after check-out and let you shower at the end of the day before heading to your next destination also. Not very helpful in terms of keeping bags of non guests so don't waste your time to come and ask if you were not a guest. We tried to hold someone's bag temporarily since they we're taking the bus the same day, but the staff refused to collaborate, blaming it was a security matter from the government. Other than that, the staff is nice & helpful. The rooms have some cool northern tribal decoration, but the rest is very old and quite not attractive. Bathrooms are decent depending on which room you get. Our favourite thing of the place was the pool. A perfect little oasis after big mornings on the Inle Lake. As tourism is still progress, you shall not expect too much if you are not going to a 5 star.
How to get around Inle Lake
Unlike Bagan, push-bikes are the way to go around in Inle Lake. You can go faster with an e-bike if you plan to go to the winery or bike closer to the Inle Lake itself. We went for push-bikes!
A two day itinerary for Inle Lake
Day 1 – Explore the surroundings of the Inle Lake itself
We recommend you to discover the city of Nyaung Shwe. You can then shop for tours or experiences to spend the next day over the actual lake. If your hotel does not provide push-bikes, rent some at around 1,500 kyats (~1.10$US) a day and head over to the winery. Find below our precise day itinerary
After waking up, we rented push-bikes to stroll around the city of Nyaung Shwe. We stopped in a random Chinese restaurant to grab brunch! The place was full of men and I was literally the only female in the place for 20 minutes, aside from the staff. After cheeky noodles and rice, we kept biking around and visited the pagoda beside the guesthouse. We then strolled around to find a decent boat guy for the day after.
A nap was obviously on schedule until we woke up for a tiny bike ride before hitting the Red Mountain Winery outside of town for some wine tasting.  The ride is a flat 4km ride, which is quite easy. The tricky part is when you arrive at the winery, it's a short hill to get up there! Mitch had to push both our bikes so I can walk like a little princess , lucky me.
Red Mountain Winery is one of the recommended spots to enjoy a sunset with wine. We took the tasting wines at 2,500 kyats (~2$US) for 4 glasses. They are small, but it's for tasting. I unfortunately only enjoyed one of the 4. If you really love wine, you should try them all as it is quite affordable. We enjoyed everything with a delicious soup, cheese and tofu crispies!
On our way back, it was a little bit dark. Like a blind bat, I went too fast and didn't see a speed bump. I obviously flew over it and my Nikon camera flew out of my bike basket. The camera is mint but my Nikkor 55-200mm zoom suffered fatal wounds. It was in two pieces! I had no idea what to do and was more sad about not having a zoom lens for the boat pictures the day after. What I did in the end was to repair it my own way and ended up shooting the next day with it manual! I maybe made it worse, but the most important is that I was able to shoot the pictures! The zoom became the focus and the focus became the zoom, looks like camera repair isn't my forte! In a nutshell, I didn't trip or anything, it was just a good levitation moment that unfortunately threw my camera away.
Day 2 – Going on the Inle Lake by boat
You will be able to stroll on the lake, take photographs like the famous Lonely Planet cover page for its Myanmar guide, visit some typical tourist stops and a temple.
We had an early start to the day and was in the foyer at 5AM for our boat driver to come and collect us. We met with him and proceeded to walk 15 minutes to the canal that services to township. We hopped on a motorized boat and cruised out to the main lake. It was almost surreal, so quiet in the middle of the lake, not the lake full of tourist boats we had been expecting.
As the sun rose up over the mountains, I snapped furiously away on my camera getting those famous pictures. A fisherman sailed right past us just for effect and getting a great shot in the process. You will be asked 1000 kyats (~0.80$US). As you must know, fishermen do not fish like this anymore. These people do this for show to win extra bucks.
After sunrise, we continued south down towards the bottom of the lake. We visited a silk making shop, a cigar shop, The Phaung Daw Oo Pagoda (the most famous in the area), drove past the Floating Gardens and saw the long neck ladies making scarves. We got back at about 11AM, pretty exhausted from the speed and heat of the tour.
We think you need to be very careful when you book tours  for Inle Lake. All of them will try to get you into shops to buy objects, so please make sure you make it crystal clear that you DO NOT want this, (unless you do want to visit tons of shops). Tours are very affordable, quoted from 10-15$US for Half and whole day tours. A full day tour will take it out of you, as the heat bears down relentlessly on you on the lake.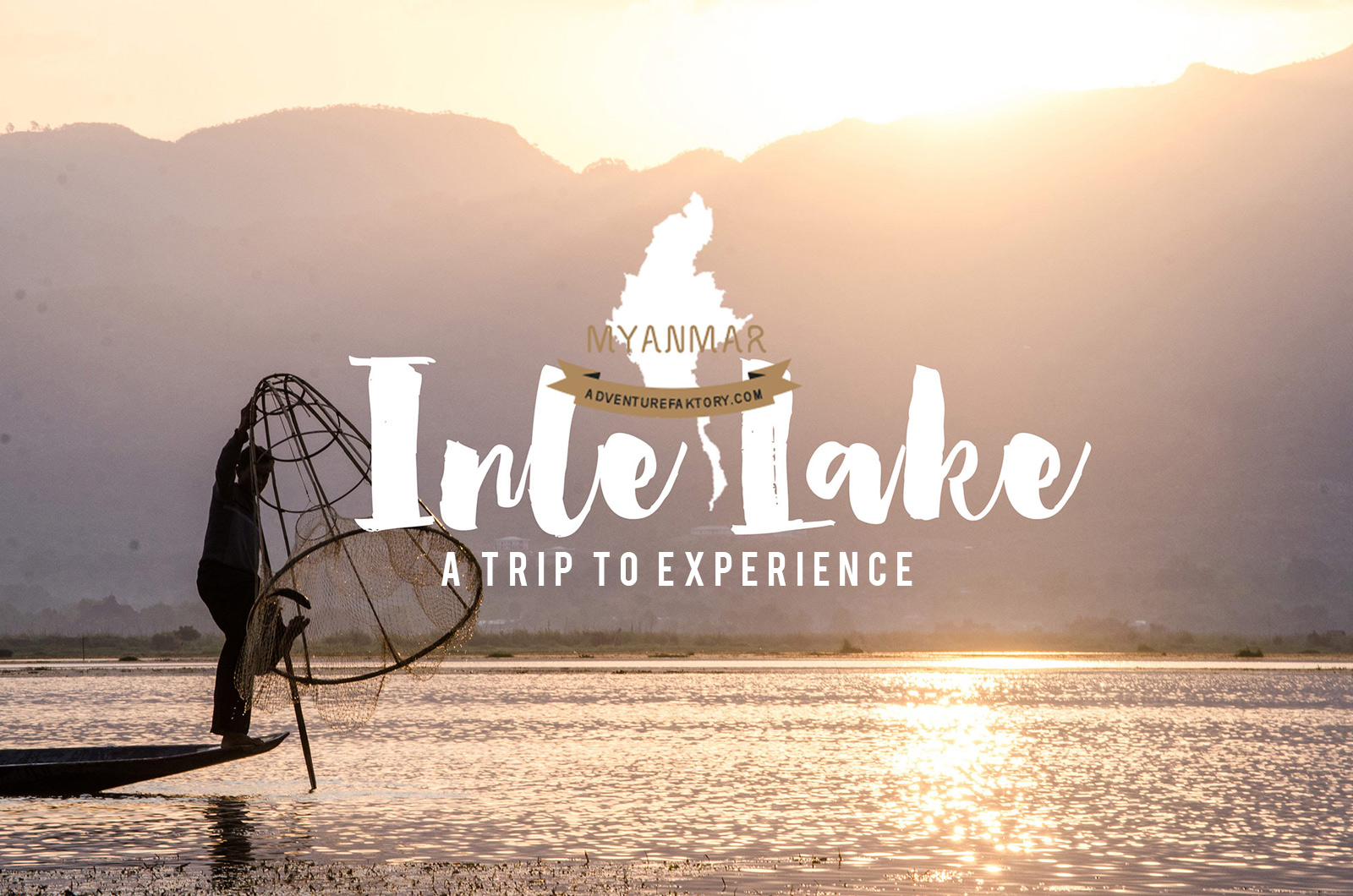 We hope you will enjoy your trip and please do leave your comments or news tips down here!