In all my time living in Montreal, I never took the time to pay a visit to the famous Bota Bota Spa. Now that I'm living abroad, when I visit Montreal, there is nothing better than being a visitor of my own hometown. Bota Bota was high on my to-do list.
To begin with, gotta say that any of you that plans to visit Montreal, make sure to save a day of indulgence at Bota Bota, it is really one of the top in Quebec Province, or dare I say of Canada! The spa is in a renovated tug boat on the Saint-Laurent River in Montreal's Old Port.
Like any spas, it offers spa treatments (check packages here), mani-pedis, massage therapy, there's also a restaurant, but the best part is their Scandinavian water circuit! Once you've done your check-in with the desk, they will fill you up with all the information you need. They will loan you a robe, a towel and water-proof bracelet (for the locker).  The spa provides hairdryers, shampoo and shower gel and bags for your wet bathing suit. Of course, don't forget your own bathing suit and flip flops as hey won't provide you with some. Make sure to check out their events and promotions as well before booking!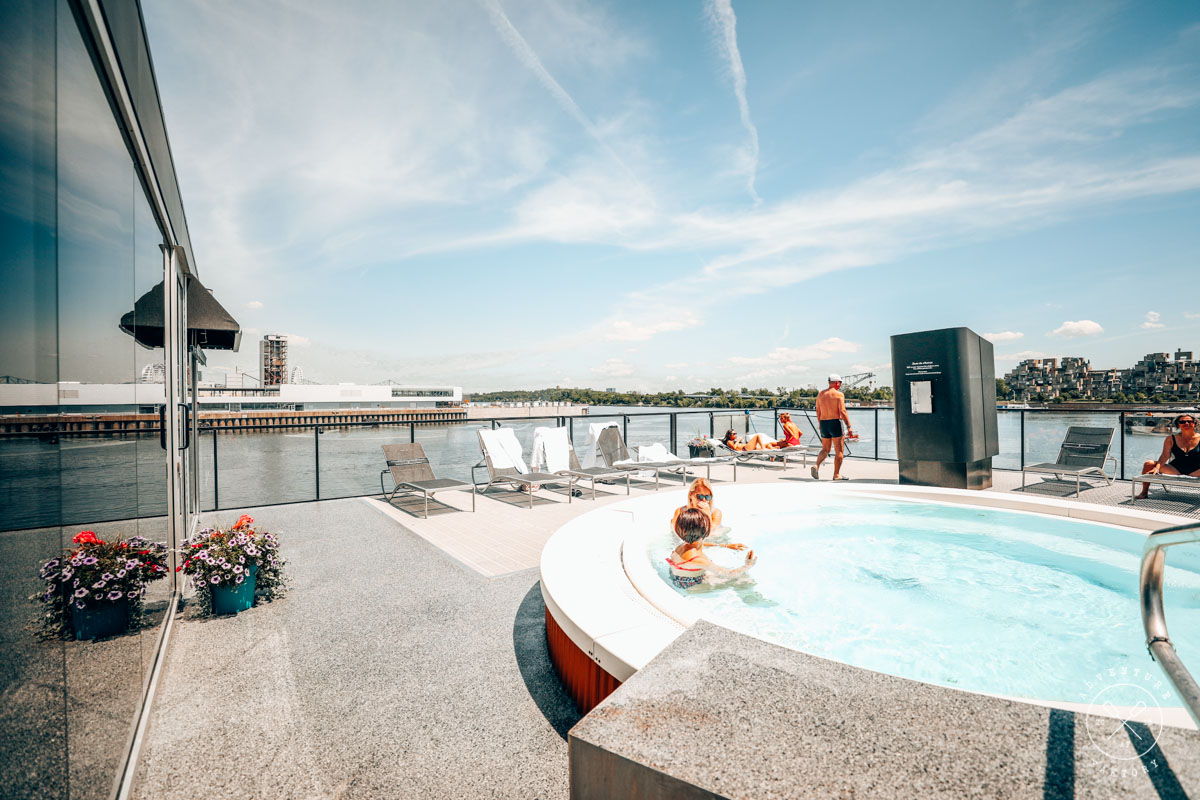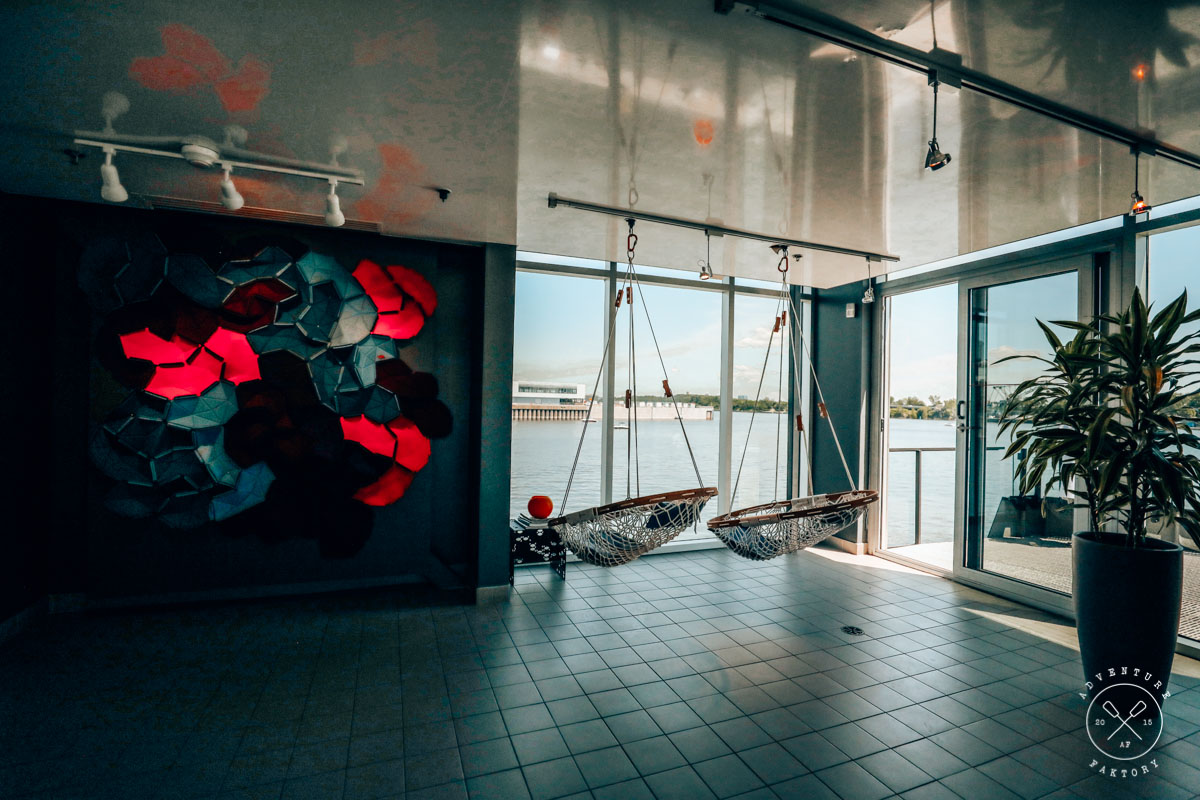 Somehow I figured out a way to get lost in there. The 2nd floor is the restaurant and the check-in desk. You have to get to level 3 to start the water circuit, the package we decided to go for! You can start by going in the steam room, note that it is mixed-sex. After being in the Middle East for so long, you get used to these being separated haha! You then head over to the sauna and have 2 choices, the one on level 3 or level 4. Their views are amazing, make sure to check them both!
Then there is the cold pool outside, Mitch's favourite. To do it properly, you have to stay in quite a little while and head over to the hot pool. Alternate as recommended on the signs you will find there!
The best part about the water circuit is that you can go around as much as you want and you do not have to follow any order. Our favourite would be to relax in the large outdoor pool. Bring your book, relax!
If you plan to spend the whole day there, the restaurant serves a seasonal menu and beverages (alcoholic as well!). Don't forget to hang around their "Garden" area which has 3 large pools and a steam room off to the side.  The Garden's vibe is much more social, kinda like a beach club with people not relaxing but more drinking and socializing. The crowd is much younger here if I dare say and I much prefer the boat area as it is more for relaxing.
Location: Old Port Montreal, corner McGill & De La Commune West.
Contact: 514-284-0333 or (toll free) 1-855-284-0333
Rates: Rates are a bit complicated for the water circuit as it is different depending on the season and the day of the week! Make sure to call and reserve in advance!
Best time to go: Before 11 AM! Not only will it be the best price, but it won't be too crowded!