After meeting talented photographers from @DiscoveryEarth Instagram account, we asked them what would be their ultimate photography gear. They came back to us with the Canon 5D Mark IV accompanied by these 2 lenses: 24-70mm USM II and 16-35mm USM II. We were able to put our hands on the equipment (without the 24-70mm lens), to try out on many adventures from Hawaii, Los Angeles, Canada, Germany, Maldives, Nepal, etc.
Disclaimer: Note that our reviews are made for the general amateur photographer that travels a lot. We get many questions on what to get and give the best advice we can, but we are not camera reviewers that will go deeply into specs comparison. There are plenty of other great resources for that!
We are all about showing you the final results that is possible within our photography capabilities. Our opinions are based on our travelling activities and preferences. For further advice and questions, you can always leave it in the comment section and we will do our best to reply to you. Hope this gives you a little insight in to the camera, what it can do, what it can't do, and whether it suits your needs!
Hawaii
Shooting in Hawaii with this camera and the 16-25mm lens was perfect. The dramatic sceneries of forest, mountains and beach were a winning recipe for that wide angle lens.  When close enough to the subject at 35mm, we were still able to get a very good bokeh (the blurry effect). Considering the activities we did, which was a lot of hiking and beaches, we never really felt like we needed another lens. In terms of carrying the camera, we felt at some moments during steep treks that it was a little bit of a burden to carry the camera. We struggled with the video stability as well so ended up using the Canon only when we were filming still moments and used the GoPro & iPhone instead for shots while we were walking.
United Arab Emirates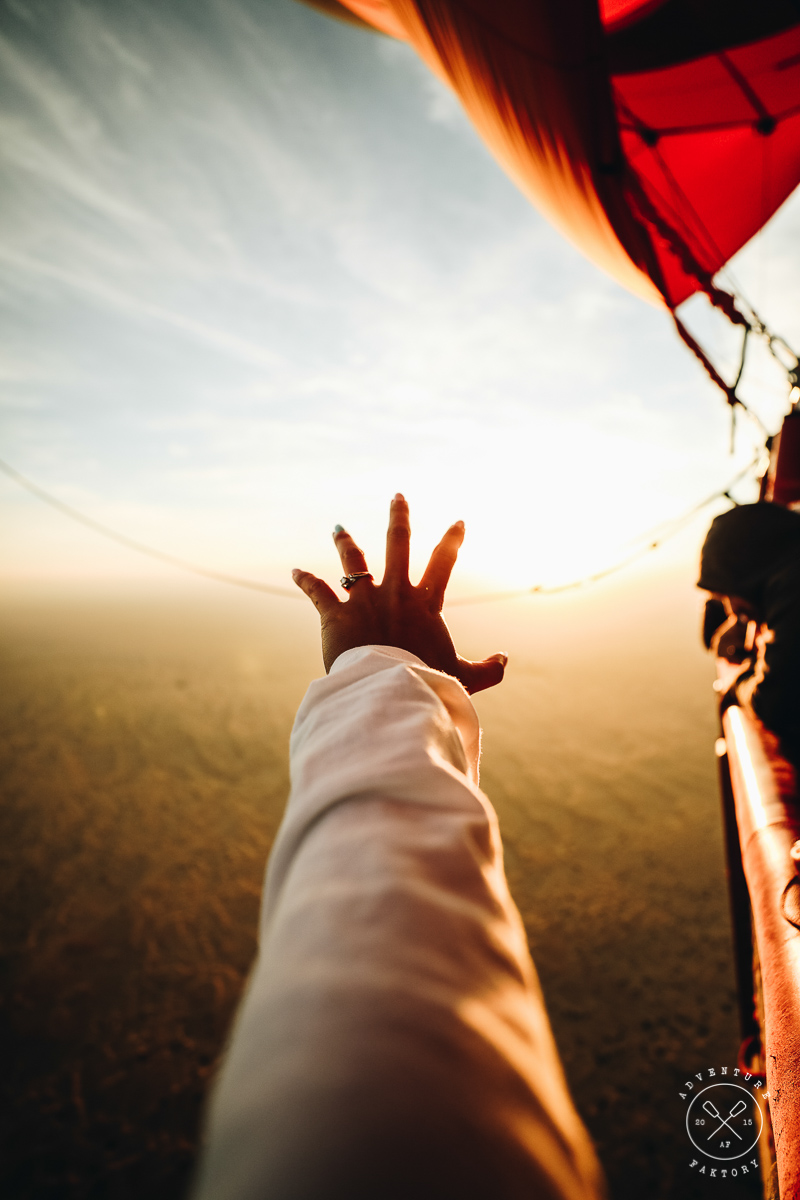 In a country filled of tall and grand things, the Canon 5D Mark IV & 16-35mm combination is a winner. With many dramatic shot opportunities to capture its grandeur, we were quite satisfied to have that wide angle in our pockets. On another hand, we struggle getting the good shots for all our sporting activities, considering the lens not providing us the zoom we need to reach the subject at a respectable distance.
Maldives
As a romantic destination, we struggled to take decent photos of us, unless it fell into a human that can operate a DSLR! If given to a random person or via tripod, focus was rarely on point, although the final result is always quite amazing! This made us realise how this camera is quite intimidating and tough to teach someone to take a photo for you.
Nepal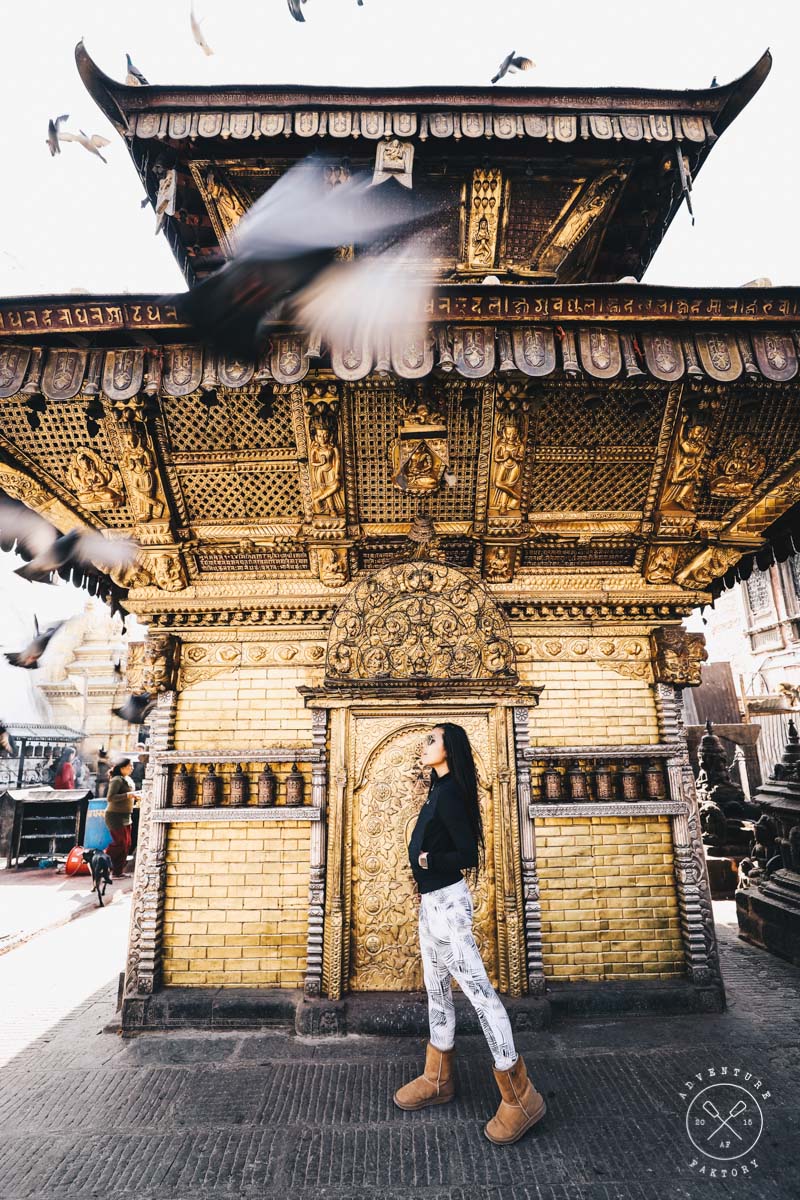 As another very scenic destination, the original combo we had was great. The only challenge we had was the horrible extra weight climbing Everest Base Camp, considering we did it without any porters and carrying both a minimum of 12 kg (~26.5 lbs), it was getting very tiring to have the camera around our neck. We also carried an extra lens for this trip which was the Canon EF 40mm f/2.8 STM Lens because it was very light. For during the trek, it was mostly on as it is lighter around the neck versus the 16-35mm. We kept that lens for the moments we arrived in different towns and when we arrived at Everest Base Camp. As for photography in the city, this was the moment we wish we had the 24-70mm lens to be able to capture more urban photos and people of Nepal without invading their privacy. Speaking of privacy, even on "Quiet mode", it is quite loud, which caught a lot of subjects attention when we were trying to get candid shots. We pretended to cough at many times to cover the noise! Other than that, the wide angle was a gem for temples.
Is the Canon 5D Mark IV made for travellers?
Our response is split.
Yes: With incredible information in the RAW and 30.4 MP, you can just crop and edit forever all your shots to fit your Instagram feed or editorial needs. It is an absolute yes for the results it can provide to your photography!
No: It is obviously VERY heavy. Without a flip screen, it makes it sometimes impossible or quite difficult  to get the perfect shot. If you are an amateur photographer, other alternatives can be considered such as the Canon 6D.
Verdict?
If you can afford the lens and the body, definitely get both! Otherwise we would recommend you to go with an affordable body that can support the full capabilities of the beautiful lenses in the likes of the 16-35mm. We really enjoyed to learn how to use the Canon 5D Mark IV and would love to be able to shoot with it with other lenses. Meanwhile, we will get our hands on other models to be able to test their travelling capabilities!
In a nutshell, this camera is an absolute go-to if you are serious in your travel photography and to sell your work. It is definitely not for the casual travel journey or adventurous one. We did bring it up to Everest Base Camp, but the weight was, like we said, very annoying. The only reason why we carried it was for editorial purposes and we obviously wanted the top notch photos!
What you need to know
It is a 30.4 Megapixel Full Frame CMOS Sensor.
In-body Image Stabilization: it doesn't have Image Stabilization (huge down)
Panoramic option isn't available
Tilt Screen: not available
Bracketing with Self Timer: Great great for solo travellers!
Wireless Transfer: Yes! This update was longly awaited!
Lens Format: EF (excludes EF-S / EF-M lenses)
Built-in GPS
Memory Card: Dual Memory Card Slots with one CF (UDMA Mode 7) and one SD/SDHC/SDXC (UHS-I)
Video Recording: 4K (30 fps max) or 1080p (60 fps max)
Viewfinder: Electronic (100% coverage)
ISO Sensitivity: 100–32,000 (expandable to 50–102,400)
Body Weight: 28.16 oz / 798.32 g
It is not a cheap camera, the body it can be purchased in the UAE on Souq.com for around 9,649.99 AED (~2630$US)
---
– Get a lens protector! When travelling, it is so easy to have your lens scratch over something and get lots of dirt.
– Get a wrist strap. Instead of rolling your long strap around your wrist, this will make it easier to manoeuvre while shooting.
– If you like to travel light, this will NOT be the right camera for you as the body itself is quite heavy.
– The wi-fi capabilities is a huge plus compared to the the Canon Mark III.
– Be ready to have many hard drives if you hoard files like we do! If you shoot full quality both for JPG + RAW, you will need a lot of storage.
Surf Around!
What is your go to camera while travelling?
If you shoot with the Canon 5D Mark IV, what are your impressions for the average traveller?
---
If you like this article, follow our Adventures on Facebook, YouTube, Twitter, Instagram @adventurefaktory, but most importantly sign up to our E-mail list to keep up with updates and travel trends + deals!