I have done this before, but waiting in an airport for a flight can be a tedious experience. Yes I can spend some money for a lounge, a hotel, but I am the type that rather save that money for other things. Money is not a problem, it's how I spend it and I'm strict with where I want it to go. Just personal preferences.
So I was walking around the airport to shop and find a spot to sit down to chill for 14 hours – doing some heavy video editing and picture processing. That's my inner Casey Neistat – I can fuel up that much work without dying.
Going out to town in Singapore during a long haul is recommended, but I was so dedicated to have some work done. I obviously didn't end up staying there, good friends I met in Tokyo in 2013, Mark & Sharn, called me and forced me to join them in town. I couldn't say no, I had to see those two amazing ex-colleagues at DDB in Asia.
So I arrived downtown to join these 2 at the waterfront restaurant South Bridge Jazz. They were the only ones there, sipping 2 bottles of wine and ordered more food for me. We stayed there for a couple hours having good fun and deep conversations. It was good fun to pick up where we left it in Tokyo.
We ended the night at Cé La Vi, that I remembered was Ku De Ta last time I went! It's the rooftop bar of the Marina Bay Sands. Good fun, great view, best company ever. Thank you guys for having me.
Home at 4 am, I stayed at Sharn's beautiful villa. You are the best! At 1 pm I went to the airport, all ready for my 7 hours flight to Dubai.
See you again Singapore!
Read our post about What to do in Singapore on a long layover.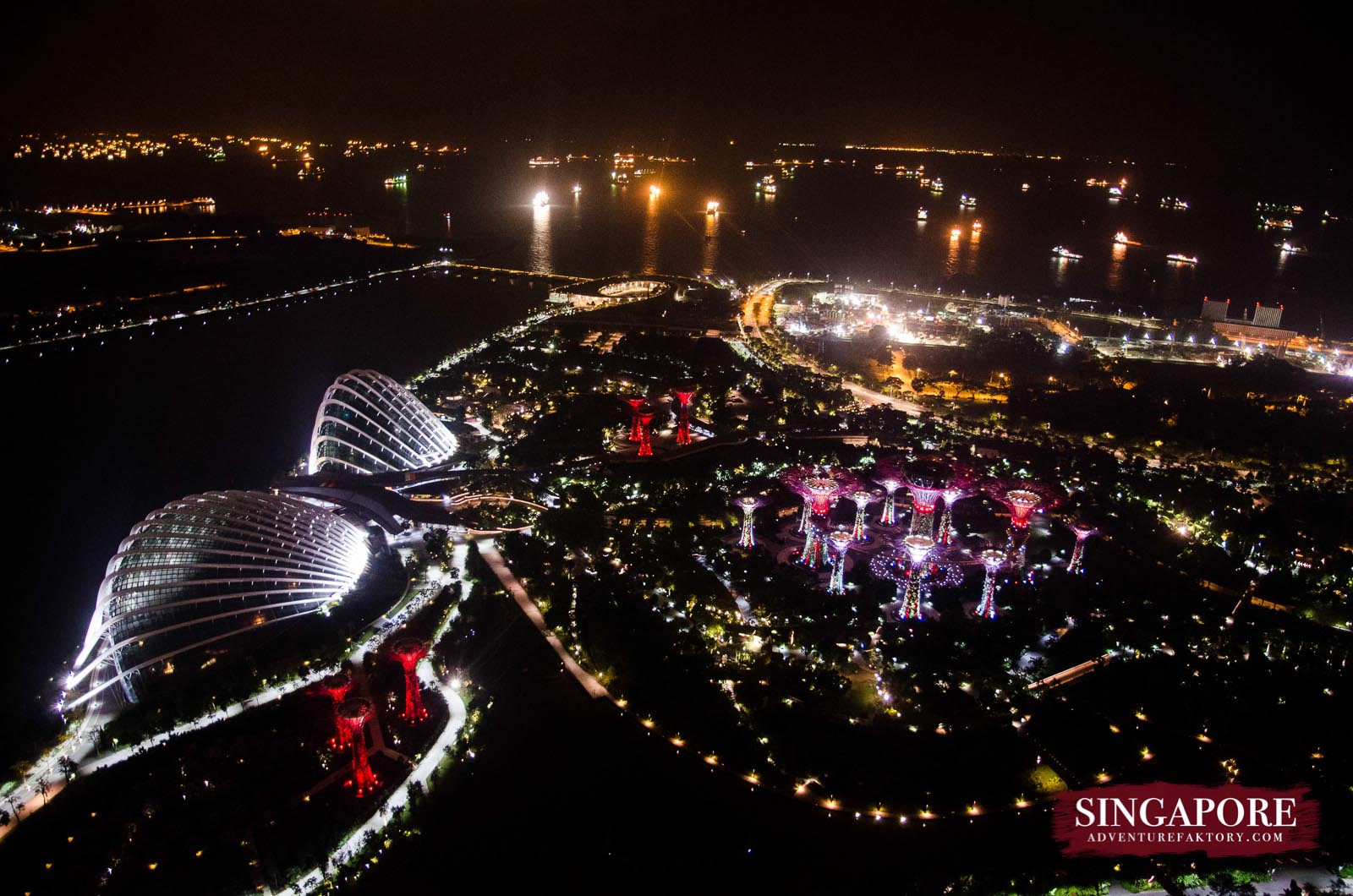 Read our post about What to do in Singapore on a long layover.