Eating and drinking at Keong Saik Road is almost a right of passage for anyone visiting or living in Singapore. There are dozens of places to go, but none quite as unique as Studio 1939 in Potato Head, named after the building date.
A decadent, ever-changing drinks menu, is created by the head bartender Gavin Teravasan. His vibrant team alongside him make speciality drinks with fresh ingredients with creative ideas, making it worth a few visits. The Spring/Summer 2021 Concept Menu is aptly named "The Time Machine". It is a throwback to the difference between classic drinks and their modern-day counterparts.
Sudio 1939: Potato Head's third floor
Coming through the stairs, you are transported into a dark room, full of paraphernalia, with the bar as the centre-stage ornamented by many spirit bottles. Walking into the bar, you feel transported to a different vibe compared to outside. The music, the seating and the design is completely different design from its famous rooftop bar and lower levels.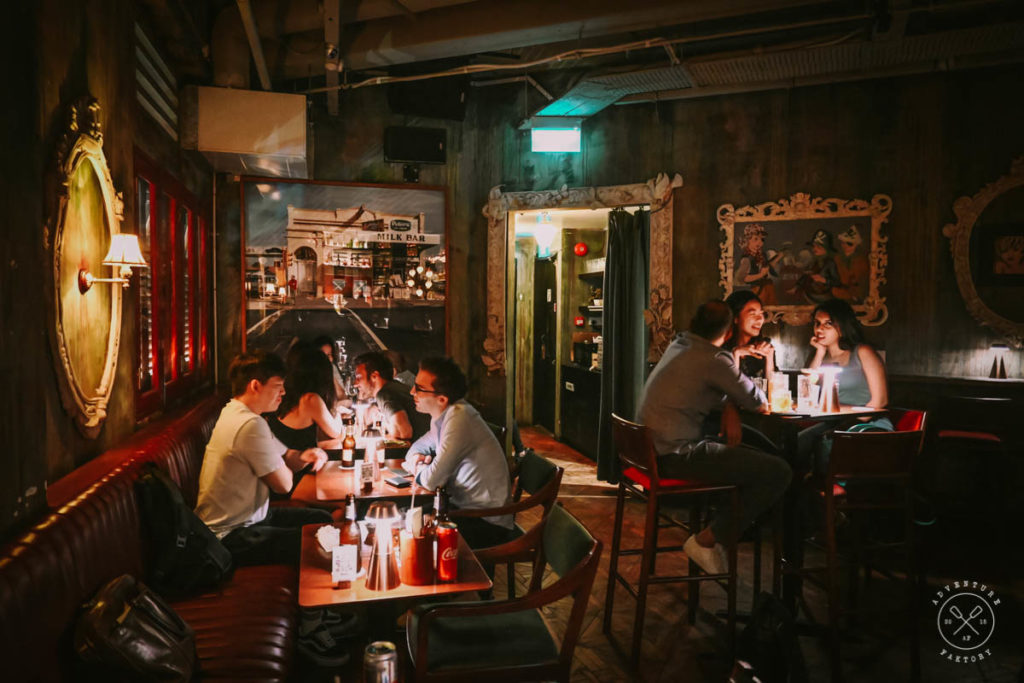 The Time Machine at Studio 1939
The menu is based on the famous traditional drinks, and have reimagined what they would be like if they were made in recent times. Think of a modern transformation on all your favourite drinks starting from the Old Fashioned to the Espresso Martini. This has lead to a series of incredible drinks that blend past and present flavours, which we have gone through most of the menu and believe you could have a blast there if you bring a date or your friends for drinks!
We start off with the drinks that appeal most to our individual palate, Thuymi with the French Montana (S$23), a spin-off from the French 75 (S$25) and me with the 4 Leaf Clover (S$23), originating from the Clover Club (S$25). The egg white of the French Montana makes a creamy texture and is smooth to drink and enjoy. The Raspberry Vermouth is specially curated and is sweet, perfect for me. The 4 Leaf Clover is a great drink to start off, light but still full of flavours
In a change-up from the Old Fashioned (S$25), the New Fashioned (S$23) has an almond brittle garnish containing sugar, butter, salt and almonds that make the drink even better. The garnish when eaten with the drink is a tasty combination. I'm one of those that push my luck and ask for more garnish to continue the pairing experience, but surely DON'T do that, your bartender might not like you as much anymore :-).
At that point, we were excited for another round as we enjoy the new spin on contemporary drinks and during our experience, their history is explained. "If the drinks were created today, what would they be!?" quips Gavin as another one comes out.
The Caffe Nel Bosco (S$23) is a change up on my favourite, the Espresso Martini. The Smokey Monkey Whiskey and Amaro are a great blend and really work with the garnish of cookie crumble (Oats, Butter and Sugar). This is my drink of choice as I always need a pick-me-up in the evenings. A modern twist on the Espresso Martini: Approved!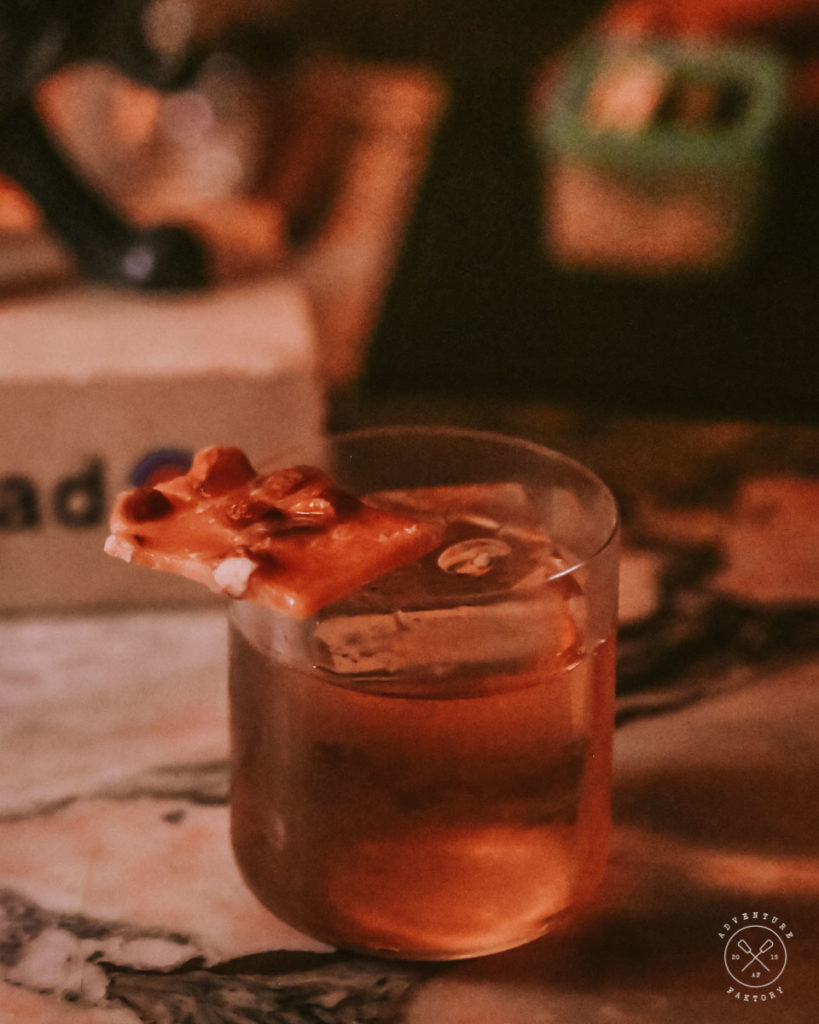 Gavin's personal favourite is the Venus Pickford (S$23), a contemporary version of the Mary Pickford drink (S$25). The clarified milk and Hendricks Gin give it a unique taste and you can also appreciate the apricot and strawberry notes. 
The Mr Morningstar (S$23) uses Sailor Jerry Spiced Rum, Yaguara Cachaca, Mathilde Cassis Liqueur, Fresh lime juice and Egg white to change up the famous El Diablo (S$25) drink.
If you are looking for something lighter, The Missionary Style (S$23) has a Black Tea Foam that people have actually requested to have just more Foam! It's that good. It is a very smooth drink and has very defined tea notes in the drink. If you are looking for a place where there are great tunes and even better drinks, look no further than Studio 1939.
Studio 1939, 3rd Floor of Potato Head, 36 Keong Saik Road, 089143 | +65 6327 1939 | Operating Hours: 11AM – 12AM (Daily)