Road trips are the best ways to discover the world and to see a country properly. With a car, you can go to places that are not really accessible if you were travelling the conventional ways of tours. As part of our epic driving trip from London to China, we stopped over in Montenegro. A road trip in Montenegro is very much worth it, so if you fly in the country, do consider renting a car to drive through it and perhaps stop by a few other surrounding countries.
We have been to Montenegro three times, twice for leisure and once part of a press trip. It was Mitch's first time here and he was super pumped to see what things there were to do. Montenegro is a beautiful destination with delicious wine, mountains, beaches, lakes and here are our recommendations based on what we have done in the country.
Things to do in Montenegro
Whether you like adventure, outdoors, luxury or wine tasting, the country will have something for you to make your vacation through Montenegro an enjoyable one.
Wine tasting in Montenegro at the Radevic Estate Wines
We have been here twice and it is always a good experience. What makes this wine tour more special than the others are the stories of Dr Goran Radevic and of his wife Renee. Both organize very hospitable and homey wine tour that ends with a feast of meat, cheese, etc over many types of wines. We will let you guess or get the surprise of what is in store for dessert! In a nutshell, if you want to learn more about wines or like wine and want to hear more about it, Radevic Estate Wines is your prime destination! Goran has so many stories, you will be in awe. You can get more information about a winery tour in Montenegro at the Radevic Estate Wines here.
Wake up at the Regent in beautiful Porto Montenegro
This five-story terracotta roofed luxury hotel is inspired by the Renaissance Venetian style of the countless Italian palazzi found in the Bay. Here you can unwind at the Regent Spa with its indoor and outdoor pool, sauna, steam room and hammam providing the perfect sanctuary for relaxation and rejuvenation. It is located in the heart of luxury Porto Montenegro. There is a large variety of restaurants and bars and if you are into shopping, there are more than 40 shops with items ranging from grape to luxury fashion. At Porto Montenegro is a world-class yacht club with full sailing facilities. We enjoyed for hours the pool and spa of the Regent Porto Montenegro. If you are peckish, make sure to feast at the Gourmet Corner for lunch.
Take a helicopter tour over Kotor
Takeoff from the Tivat airport, a few minutes away from the Porto Montenegro Marina, to see views of Sveti Marko Island and Porto Montenegro from the skies. It is such an amazing experience to do a helicopter ride and it makes it even better with the views of Montenegro.
You will fly over Our Lady of the Rocks, an islet that, according to legend, was artificially made over centuries by local seamen who kept an ancient oath after finding an icon of Madonna and Child on a rock in the sea in 1452. You will also see a panoramic view of Kotor Old Town. A big must! You can book your journey with the Discover Montenegro team.
View this post on Instagram
Stay within the walls of Kotor and visit the local market
Explore the mountains by bike
Montenegro is rich in mountainous terrain and has a variety of fantastic cross-country biking trails that offer breathtaking views of its amazing landscapes. There are many options you can choose from half or full-day rides, through the mountains or along the coastline, or combine the two for a multi-day biking trip.
With Discover Montenegro, you can get full-suspension bikes with helmets, hydration packs and experienced guides that will assist you in discovering the wild beauty of Montenegro.
We have done a tour with the Regent Porto Montenegro team which organized us an active day which involved us biking up from the top of the hill of Kotor going down with wonderful views of the city.
Go on a rafting adventure
Whitewater rafting adventures are also possible in Montenegro. It is a truly perfect country to visit if you are into nature and adventurous activities. If you are into that, make sure you sign up for an adventure on the adrenaline-filled rapids. Northern Montenegro offers an abundance of great adventure trips, including a 14km rafting adventure which starts there.
Fishing Trips
Montenegro has both freshwater fishing in its mountains, streams, rivers and lakes, as well as deep sea fishing only a short distance off its coast. Tours offer you the highest quality equipment and guides. The peak fishing season takes place from August to November when the water is warmer.
Visit the capital of Montenegro, Podgorica
Podgorica isn't a MUST but if you have a car and have time on your hand, might as well go see the Old Town, Old Clock and Ribnica Fortress. If you feel like some Arabic food, Byblos which is in Porto Montenegro is also open in town.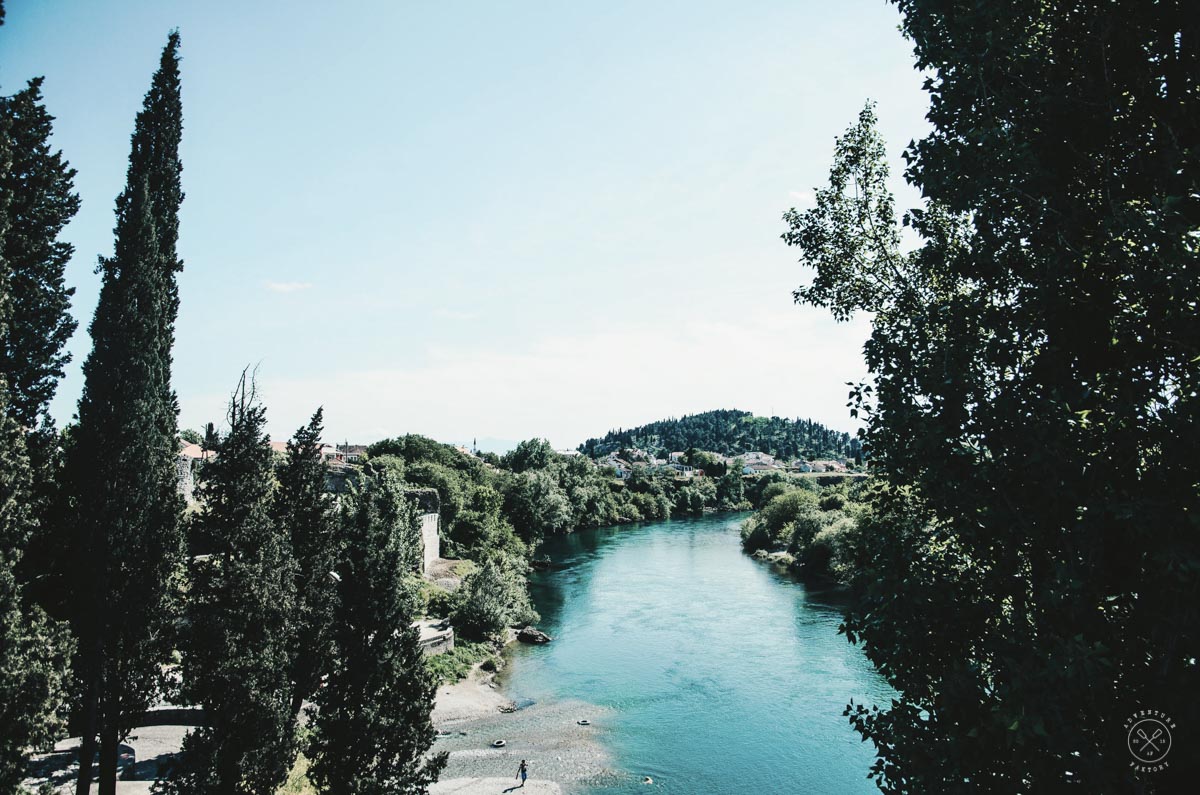 Visit Cetinje, the Old Royal Capital
Driving from Tivat towards Cetinje, the Old Royal Capital of Montenegro, make a few short stops to witness amazing views of the Adriatic Sea and Boka Bay. Walking through the centre of Cetinje each house in the main square reveals its own unique history. Cetinje is a small city with immense historical heritage. The former capital of Montenegro was founded in the 15th century and is still considered the honorary capital today. Located at the foot of Lovcen Mountain, hidden from sight but open to all, it is the origin point of Montenegrin culture and spirituality.
Lipa Cave
From Cetinje, you can head to Lipa cave, one of the oldest known caves in Montenegro. Lipa Cave is the first cave adventure in Montenegro offering a charming diversity of karstic formations that provide visitors with a unique look into the underground world.
National Park Durmitor
Mountain Durmitor is home to 163 bird species, about 50 types of mammals and apparently the greatest variety of butterflies in Europe. Don't miss the chance to visit the Black Lake!
Hope you will enjoy driving through Montenegro! Let us know in the comments below your favourite parts of Montenegro and if we have forgotten anything as well.