As part of a fun weekend with Columbia Middle East and their #AdventureAcademyDXB series, we went with Adventurati Outdoors to trek through Wadi Shah, part of Jebel Jais, which is by the way a mountain in Ras Al Khaimah, considered the highest point of the UAE with an elevation of 1,934 m above sea level.
Since we we went to do the Jebel Jais Via Ferrata on Friday Morning, our trek wasn't as long. We only had to make it to our camping site which is marked as "The Farm" on the whole trail. We have written a list of the most exciting things to do in Ras Al Khaimah on SkyScanner.ae, check it out for some outdoors fix compared to the city life in Dubai!
So let's start about Wadi Shah, perfect to trek in the winter time from December to April. This is not a marked hike and there are a number of different routes can be taken. Many experienced trekkers would say that if you want to get fully to the top, it is not recommended to do it without a person that knows the route and have done the route before. It can also be quite dangerous to do it during the summer time as it is very hot and this trail is not a walk in the park.
Wadi Shah is standing right next to the highest point of the UAE Jebel Jais with a little elevation of 730 m (~2395 ft). It is usually completely dry unless there is some rain a few days before, then the pool get filled with water that flows down. To do this trail, you parka bit after the briefing area of the Jebal Jais Via Ferrata, close by the trees.
From that parking area, you start entering the Wadi, with quite a flat, but very rocky walk. After half an hour you will start facing more and more boulders to walk through. You will start climbing a bit more until you hit a steeper path. After a 3h trek, you should hit "The Farm" plateau. That spot was our camping spot and we trekked the last 45 minutes in the complete dark, which is why it is so important to have headlamps.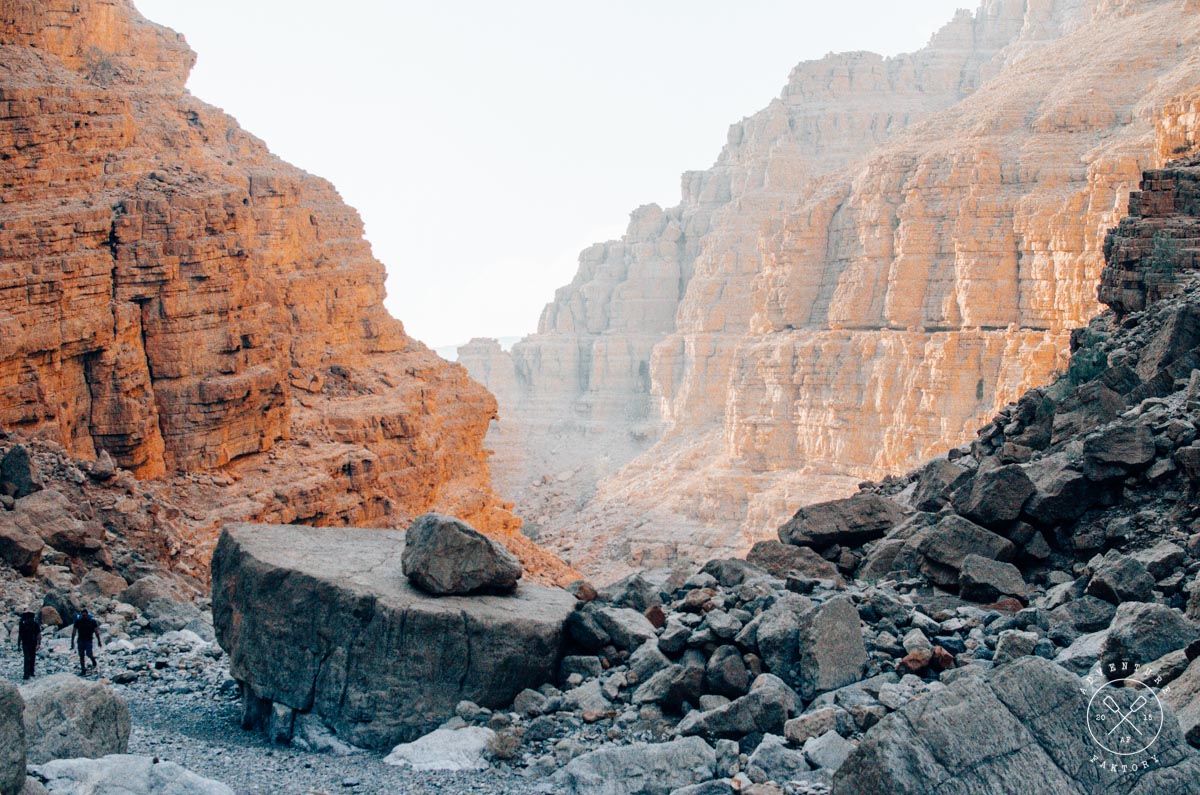 Usually, if you continue through for another hour, you reach the Bedouin cemetery. Further more for another hour depending on your pace, that's when you reach the summit! We really recommend you to do this trek with experience people that have done it and can show you the right way and the fun way. It's so important to pack everything you need and plan ahead as if you plan to summit, because if you run out of light, you have to be prepared!
Hiking requirements for the full trek
Technical Level: Moderate to Hard
Endurance Level: Hard
Hike Duration: 8-9 h
Round trip hike distance: 16-18 km
Recommended hiking gears: Read our packing article for UAE treks!
The highlights
The Stone houses
The fun Mountain goats climbing around you
Scenic views
Rock formations and beautiful cliffs to climb for photos
The Bedouin village & cemetery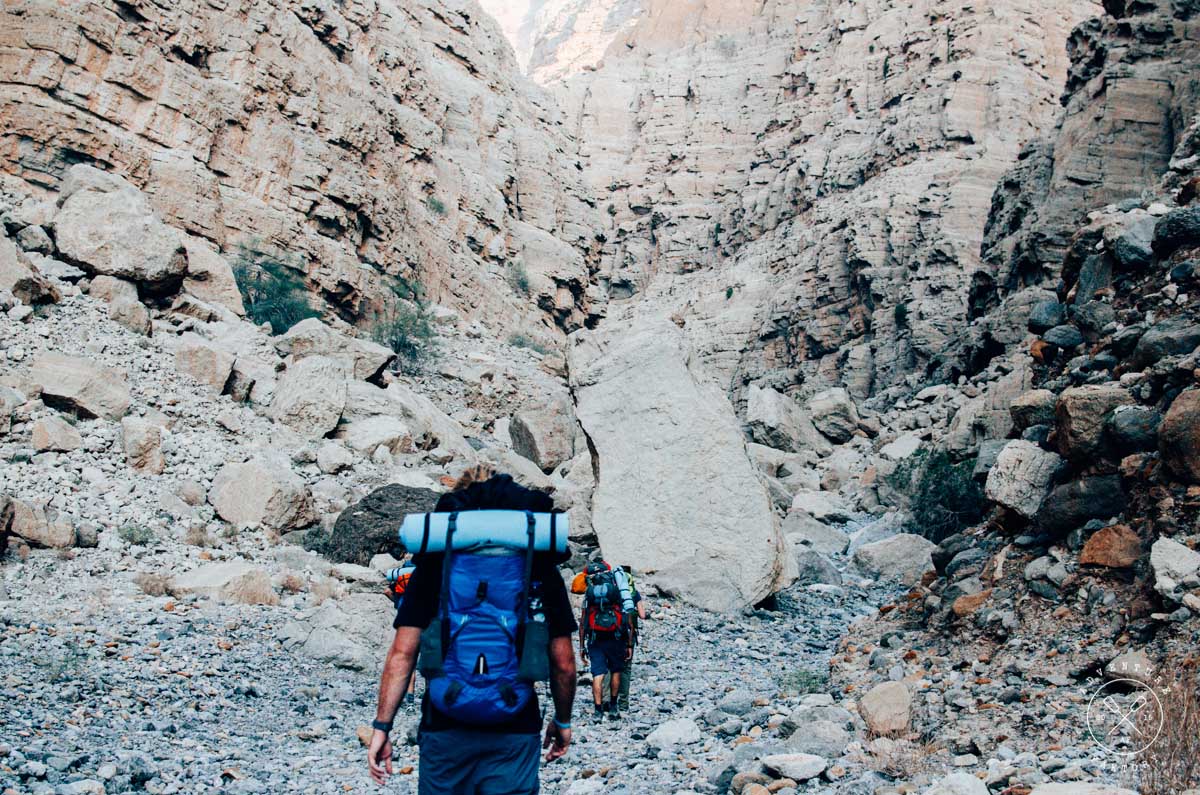 Disclaimer: This article may contain affiliate links. We use them as a way of assisting us in maintaining our website and follow our passion.  Please use them when you can as it supports us greatly. Thank you 🙂