Japan's northern island Hokkaido is world renowned for its incredible ski areas and abundant amounts of fresh powder during the winter season. 
Having travelled to Niseko, Hokkaido's most popular ski area, I now understand where the nickname "Japow" comes from. You will never be disappointed by the amount of snow during your time in Hokkaido. Here go-to tips & tricks for the smoothest trip in Japow.

Where is Niseko?
Transportation to Niseko
Getting there
I recommend flying a larger airline into Tokyo and then transferring to a local airline for a Tokyo-Sapporo flight. I personally used Vanilla Air, but there is also JetStar and AirDo.
Travelling with gear was not a problem as my board bag contained all my clothes. However, if you have a suitcase + a board bag, get ready to pay a surcharge.
On-site
Niseko is where you want be. However, you will be landing in Sapporo. That is about a 2hr drive (maybe even more if you are caught in a snow storm) from the airport.
A few options lay before you:
For the duration of the trip, my friends and I rented a car as our accommodation was an AirBnb located a few kilometers from the resorts. We rented from a Japanese website, not really knowing what we were getting ourselves into. Lucky for us, we got a great station wagon that fit all our gear !
However, driving implies being comfortable with driving on the other side of the road, in a very snowy and icy environment. As a Canadian, that was cool with me. But if that's not something you want to venture into, other options are available to you. You also have to take into consideration that the GPS will probably be in Japanese. Make sure someone can help you enter your accommodation address before leaving the car rental shop.
If driving isn't your thing, buses & trains are at your disposal from the airport to Niseko.
You can find all the information regarding public transit to your accommodation in Niseko right here: http://www.powderhounds.com/Japan/Hokkaido/Niseko/Getting-There.aspx
Food in Niseko
Get ready for days of ramen – all my ramen lovers raise your hand!
Ezo Sushi is a great place to have some local sushi.
As a great day of hard work on the mountain ends, the evening starts with a drink at the local bar. A must-see is the Gyu bar. It is a secret bar with a fridge door that leads to a great jazzy atmosphere with great cocktails. It may take a while to find, but definitely worth it. Ask around and people will guide you.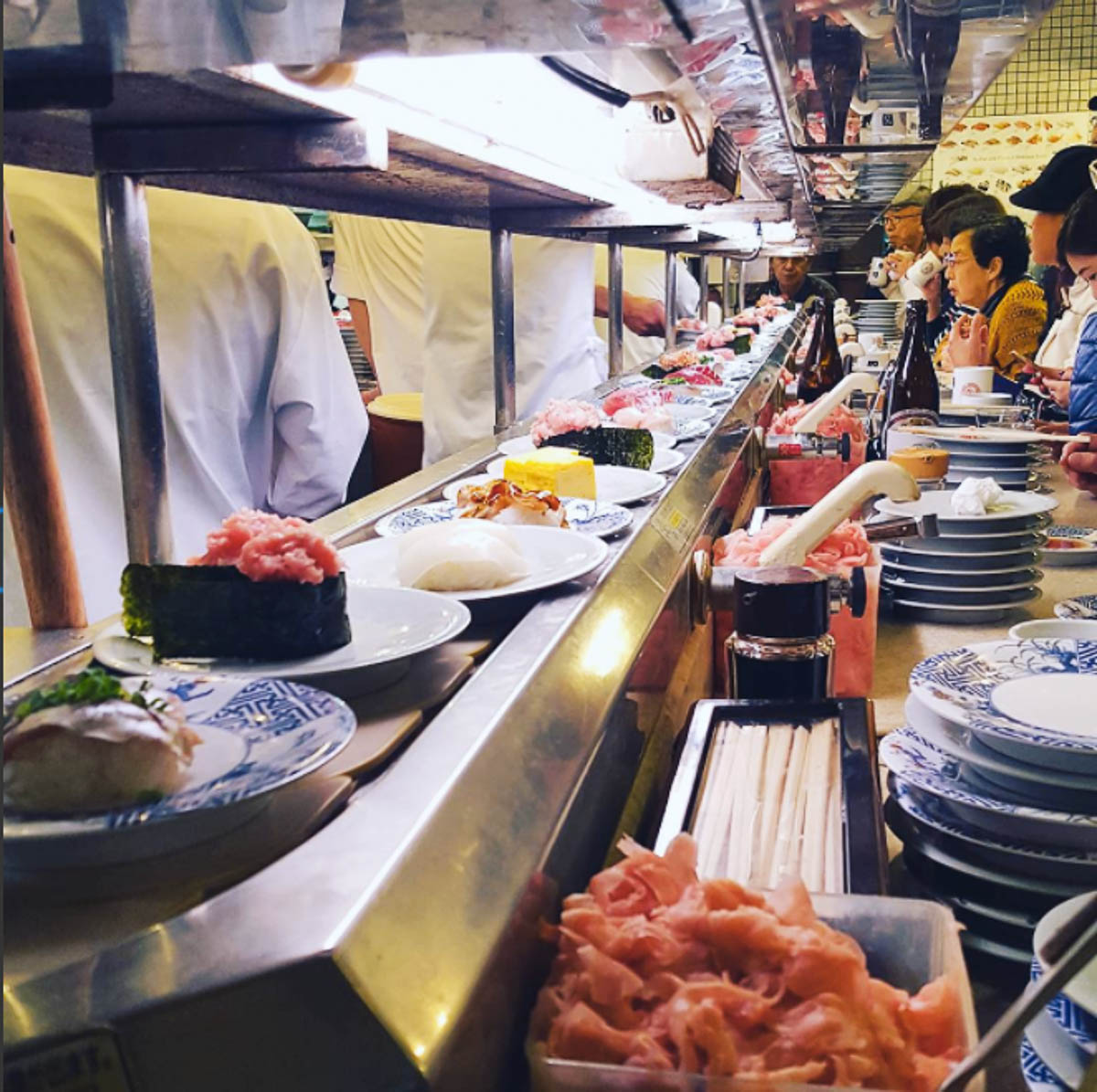 Gear & Guides in Niseko
Depending on where you usually ride or in what kinds of conditions you usually ride in, you may want to consider renting directly in the Village. There is A LOT of fluffy snow. The most I have ever seen. It is not the kind of conditions I was used to in Eastern Canada & Korea. My gear was therefore not adapted for real powder. I still rode the full week with my board and had a ton of full but would STRONGLY recommend renting proper equipment for a few days to get the full experience.
Guides are your best friends. If you are the adventurous type and want to get the full experience, definitely hire a guide for a day or 2 to get off the beaten tracks. You will have many kiosks offering these services in the Village.
Where to Stay in Niseko
Depending on your budget, lots of options lay before you. I personally stayed in an AirBnb that was a little way out of the Niseko village as we had a car. If you do not have a car, I would recommend staying in the village as everything is walking distance.  Depending on the size of your group, you may want to look into a hotel room or a house. Hostels are also an option. A great place to start looking would be on the following sites:
vacationniseko.com/en/accommodation | skijapan.com | hokkaidotracks.com (If you are willing to spend a little more)
Niseko Lift Tickets
No use in searching the web for discounts or cheaper tickets. You can buy directly at the counter and buy for multiple days to save a little. The tickets are very affordable and give you access to all the Niseko resorts. You will not get bored of riding the same track during your stay in Niseko – trust me.
When to go to Niseko
The resorts are usually open from end of November until end of April. As the snow falls are never the same every year, there is not a perfect time to go, yet February-March tends to be a popular time as snow has accumulated since the beginning of the season. I personally visited during the Christmas Holidays in December and the conditions were great. It snowed over 150cm in the week I was there.
I hope you will enjoy your time in Niseko as much as I did. Feel free to reach out with any questions or comments you may have !