We had a plethora of meetings scheduled downtown Dubai with a range of clients and needed a place to stay that was close to plenty of cafes. We still wanted to enjoy the luxuries of not being at home so we arranges a stay at a hotel that we had brunched at before, but never stayed. So here we go, we tried the Vida Downtown and will tell you everything you need to know if you are thinking of booking here.
A little research showed that Vida is advertised as a business travellers hotel, but we really think it offers so much more to people staying over in Dubai for several nights. It is comfortable enough for families and couples to stay and is great if you want to explore what Dubai offers as it is just in front of the Burj Khalifa, etc.
Where is Vida Downtown located?
If you are staying in Dubai, Downtown is a good option to stay if you don't want to commute too much to the main landmarks. It will be close to the Burj Khalifa (the world's tallest building), the Dubai dancing fountains, Dubai Mall and many fine dining opportunities all within a 5 minute walk from Vida Downtown.
Great Things About Vida
The first thing that stands out is the central location, the cosy cabanas at the pool and the complimentary pushbike. From the pool area, there is seating that gives you a view of the mighty Burj Khalifa. The great convenience we like is the 5 minute walk to get to the Dubai Mall. There are great brunch options as well, from healthy eating to desserts and plenty of cold beverages. Vida has free internet in every room (is it a good hotel in Dubai if it doesn't have wi-fi? haha), incredible design + furniture, with a unique in room media system which allows you to order food through your TV screen (yay to paperless hotels!).
On the other hand…
It is actually really hard to fault this place as it has ticked many of the boxes that we look for in a hotel! If we are being picky, we would say that there are limited amount of cabanas around the pool, but this is a first world problem and usually there are spots available. Not too shabby at all for a "business hotel". The pricing isn't affordable at all if you compare to Asian prices. You might find this way too pricey, but do not forget this is Dubai and everything is a tad more expensive!
Vida Rates
Our room was fully equipped with little luxuries such as nice soaps, coffee machine and study area, but with the price of a less luxurious hotel. The beds in our room were spacious and you could sleep for days in them! Our room overlooked the central pool which also faced us to the rest of downtown, which looked great at night. During high season, the lowest rate you might find for a night might be around 325$US (~1200 AED), do compare prices on Agoda |  Booking.com | Hotels.com to find the best rates!
Breakfast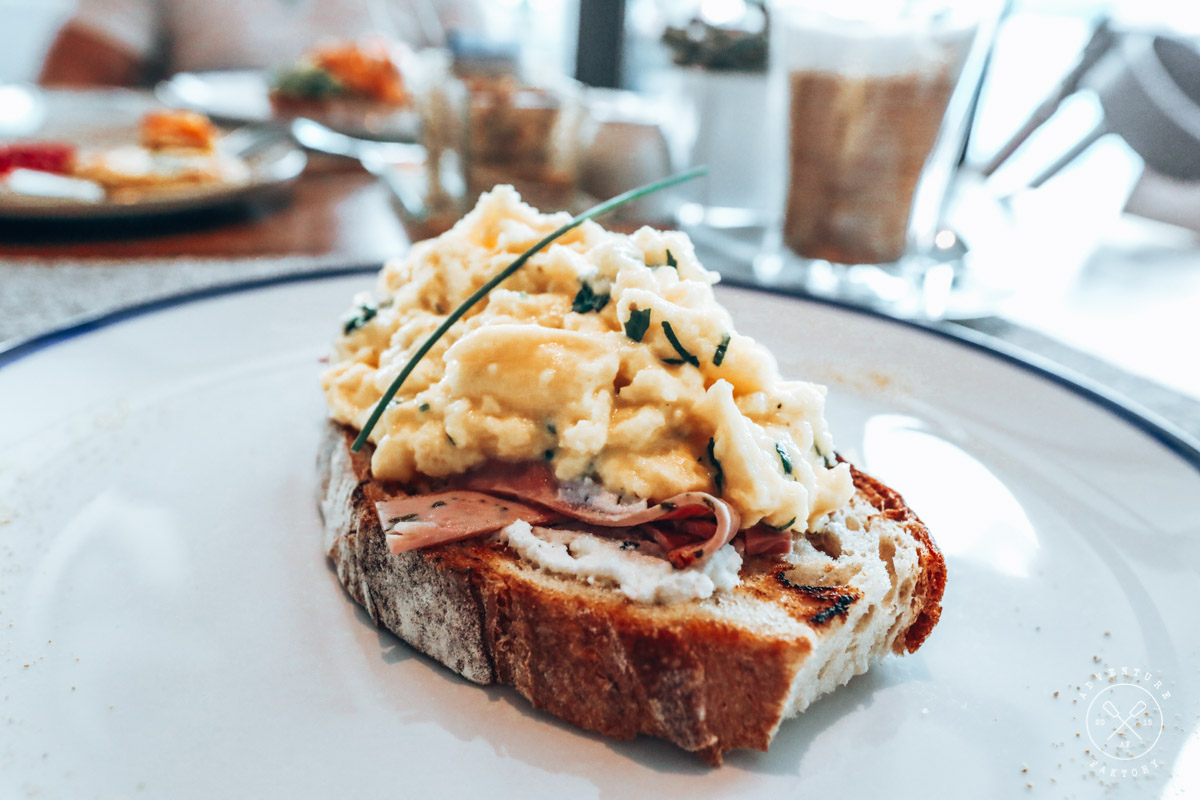 Dinner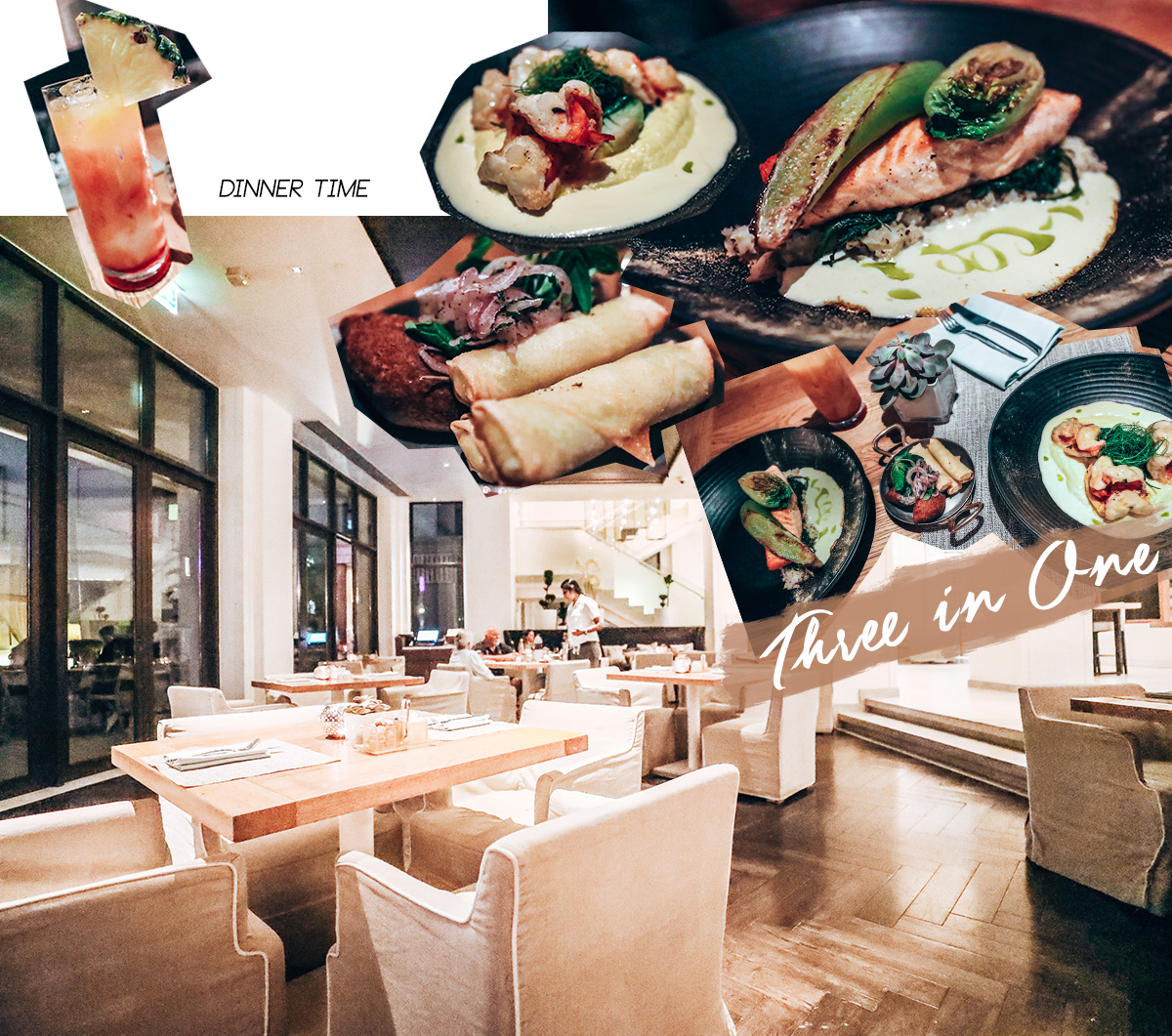 The Pool & Gym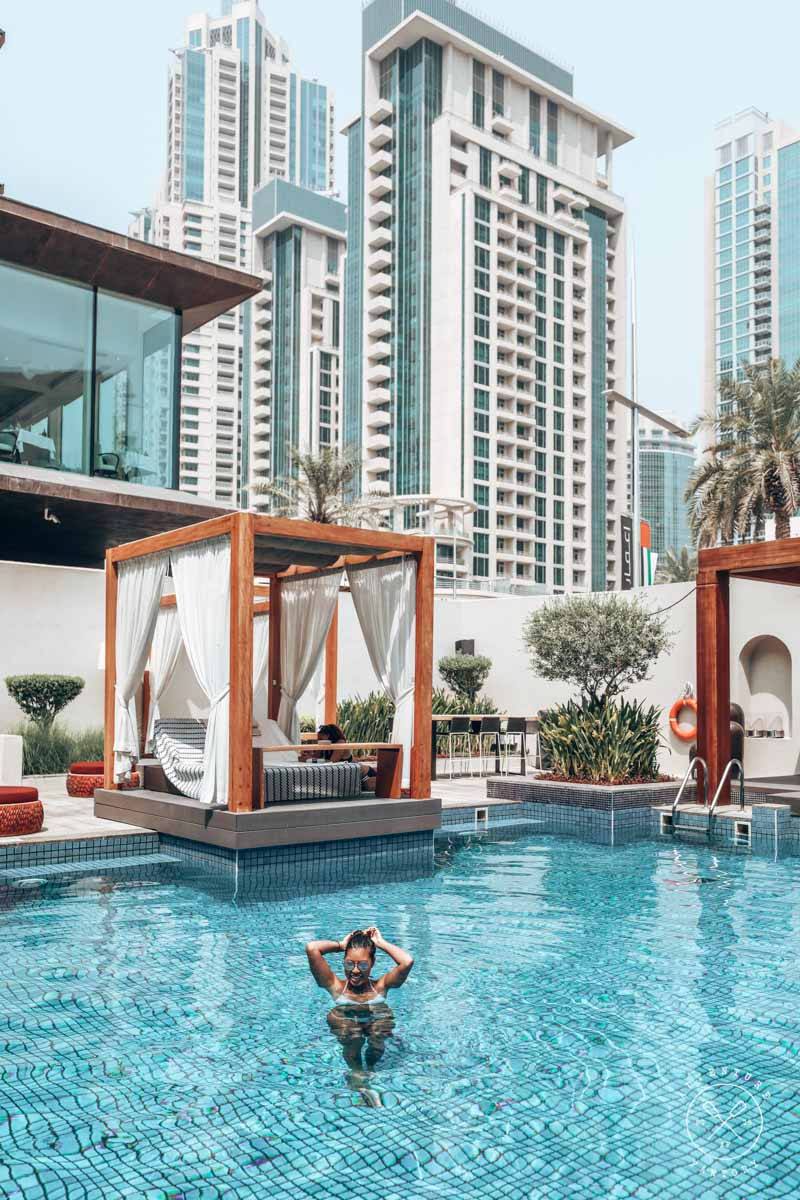 Final Thoughts
Vida Downtown is really well priced considering the quality of the hotel and how close it is to everything important in Dubai. It is a place for locals to get away but also a hotel where we would recommend friends and family to stay while here in Dubai.