Mitch has decided to surprise me by taking me to new locations that I haven't yet discovered in HCM. He brought me to Kokoïs on a Monday. Despite the good nature of his gesture, I was disappointed to see it closed on Mondays; so here I am, Take 2, here on a Tuesday when it's open!
Based in Thao Dien, the cafe has some comfy benches and the place is beautifully lightened up by the natural sun. What I like the most is that I can chose to be either outside or inside with AC. What's better compared to Mekong Merchant is that if I'm inside, I can still enjoy the nice setting of the place without feeling I'm actually inside.
I didn't get the chance to try out the menu yet, as I wasn't hungry, but I will definitely come back to have a taste. Come visit, they're now in a *soft opening* mode so second floor is still empty, but official launch is planned in the beginning of May!
I also bumped into the sweet marketing Manager Anne and she got me pumped for what's coming! Go check them out!
// Mitch & moi adorons découvrir de nouveaux endroits. En fait, c'est plus moi. Donc un Lundi il m'amena à Kokoïs, qui malheureusement est fermé les lundis! Donc me voilà en ce moment au fameux nouveau Kokoïs dans une autre journée que le Lundi pour siroter mon café et d'admirer ce nouvel espace relaxe.
Des bancs confortable s'y retrouvent et la lumière naturelle de l'endroit est simplement bien. Rien de mieux qu'un endroit où on peut choisir d'être soit semi-dehors à l'air frais (ok chaud à Saigon) ou d'être à l'intérieur à l'air climatisé.
Je n'ai pas encore essayé le menu puisque je n'avais pas faim, mais pour les Coffee Shop Lovers, ne manquez pas de venir ici maintenant que c'est ouvert (soft opening). Le lancement officiel se fera en début Mai.
Bref, j'adore cette nouvelle place dans le District 2 où je vais pouvoir me "bencher" bin relaxe! De plus, j'ai rencontré la responsable tu marketing à Kokoïs qui m'a expliquer le concept vert de la place. Je vous en dis plus plus tard, mais pour l'instant, allez y jeter un coup d'oeil!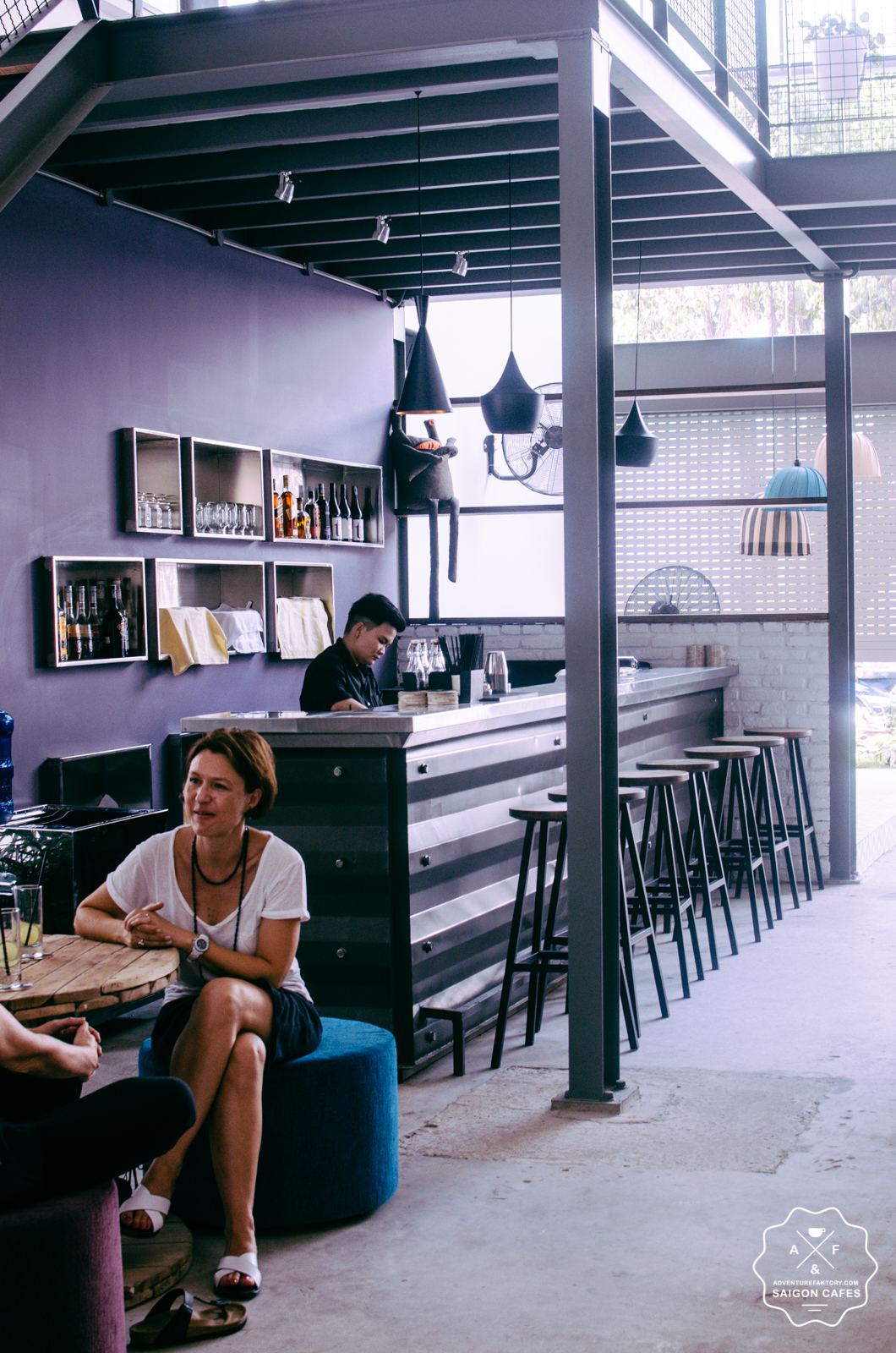 ---
New pictures added, this place keeps getting better and better! Store upstairs will open in a month. // Nouvelles photos! Cette place est de plus en plus occupée et a du nouveau stock de plus en plus. La boutique en haut va ouvrir dans 1 mois, j'ai bien hâte de voir ça.
Kokoïs.com
Address: 24 Thảo Diền (D2), Hồ Chí Minh, Vietnam
Phone: +84 (0) 901 444 840
https://www.facebook.com/kokois.saigon