We found the best spot to be in Saigon. Actually our great mate Tue from Bates & Chi, working next door found it, but hey we are spreading the word!
I usually invite my overseas guests to visit the Eon Heli Bar on top of Bitexco to enjoy a beer while enjoying the view instead of the observation deck. I went recently and it is a disaster, music was loud and it was full of karaoke music and terrible singers.
I then invite them to go to happy hour to Chill Skybar for a great view, but then Glow Skybar opened and my suggestion shifted to there. I would bring them to Air 360, closer to the Ben Thanh Market before sunset, but they are currently closed to be under a makeover. We would then maybe end the night at OMG! bar that has a premium view of the Ben Thanh Market roundabout.
Since I came back from my US-Canada trip, I now suggest them to go to the new beautiful Hôtel des Arts Saigon MGallery. Still at its soft opening, not so crowded and very well-priced drinks, the happy hour will make you think you are in a completely other country. It's luxurious, breezy, definitely refreshing. The Social Club offers what has been missing in this city. Come back in November for the opening of the lounge.
Here are pictures of my visit of before and after the sunset.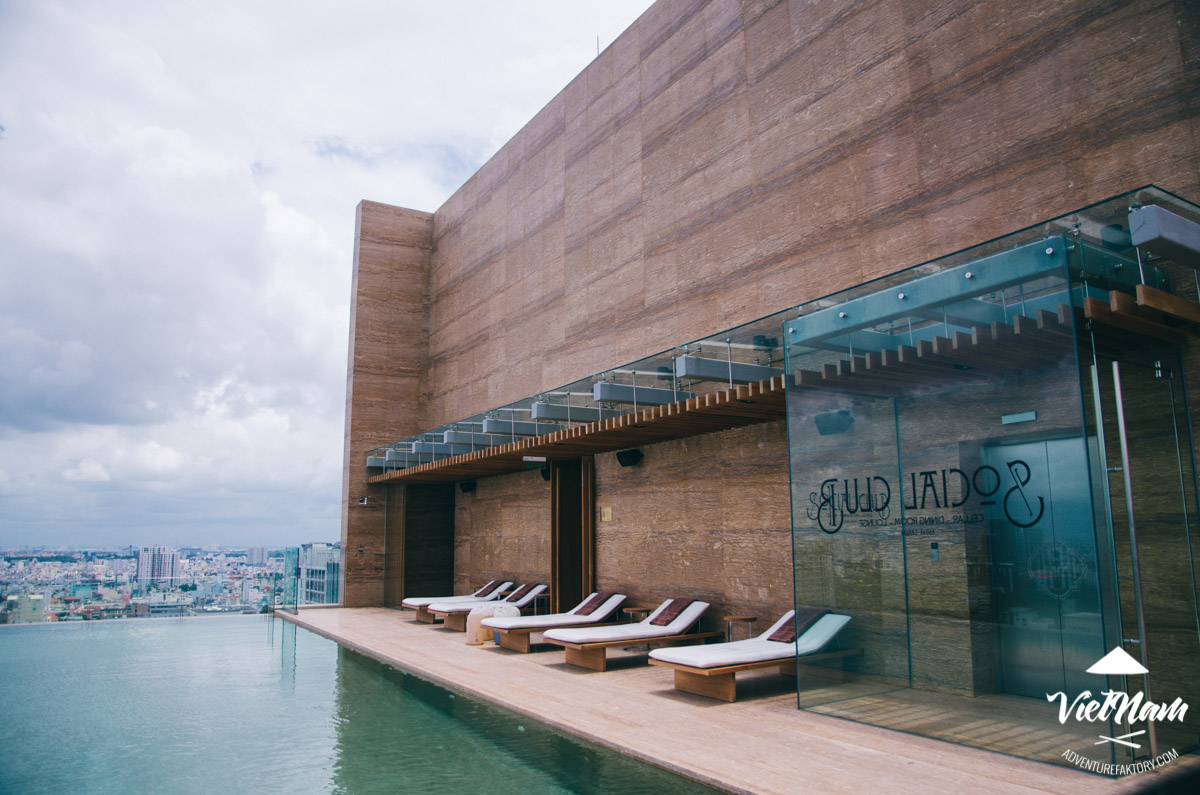 Read more about Hôtel des Arts Saigon MGallery & The Social Club.