Located close to the capital of the country, Port Louis, the Westin is a one-hour drive from the International airport. The country is luscious and green, full of winding roads and smiling people. Make sure you pack accordingly, sometimes you can get four seasons in one day here. The Westin is a convenient location close to the capital and comes with some jaw-dropping sunset views.
The Westin greets you with an enormous yet gorgeous tree as you step into the open plan lobby. The welcome drinks and lemongrass chilled towelettes cool you down and you are now ready to begin your holiday.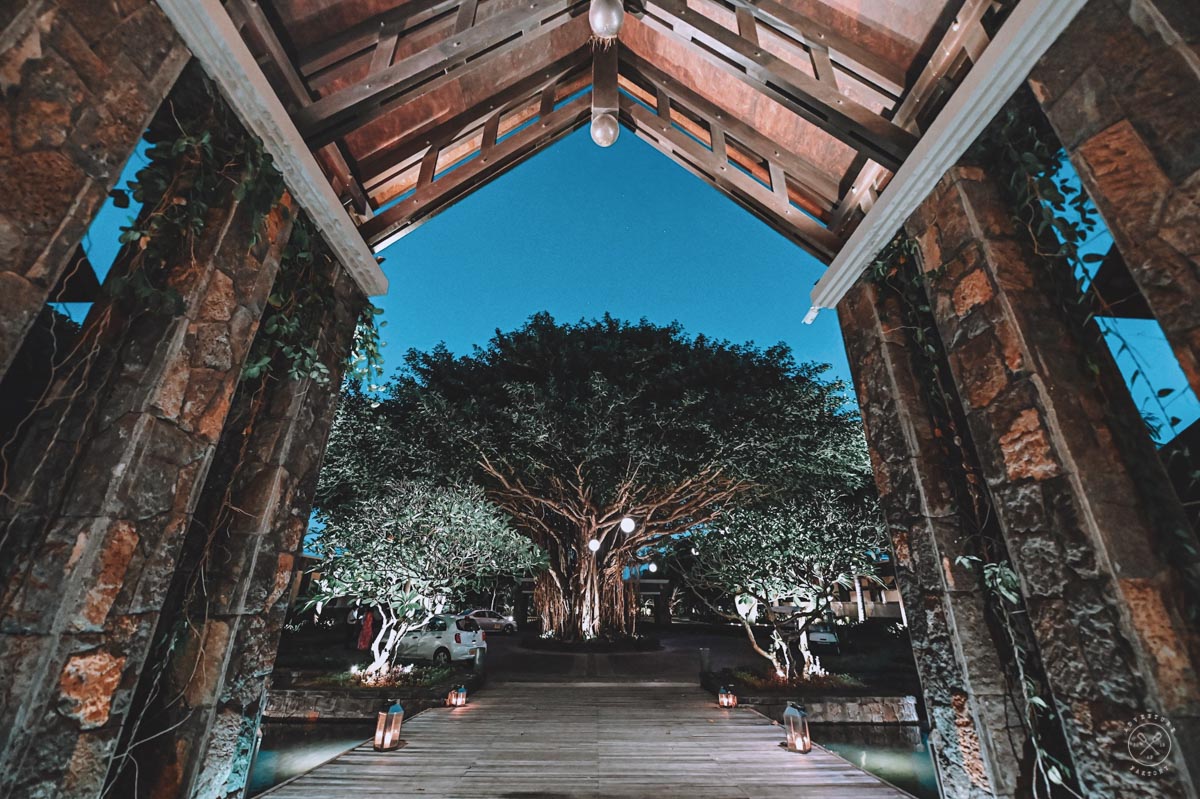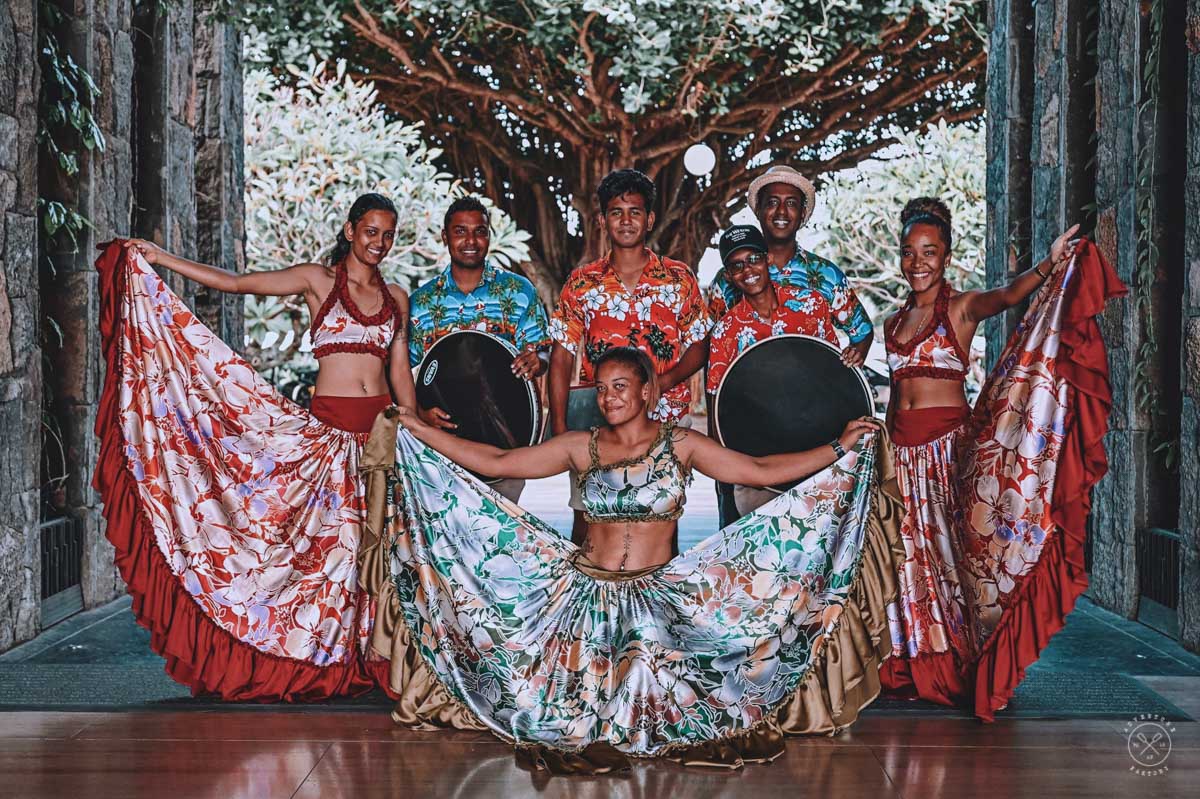 Facilities at Westin Mauritius
There is plenty to do to keep everyone busy at the property. If you have a family, there is a giant kids area to keep everyone busy for hours. You can even borrow bikes to ride around the property here and even go on their guided tour to the botanical garden to see the giant lily pads. At the beach area, there are a host of non-motorised water sports you can use free of charge. There are deck chairs and hammocks sprawled everywhere along the beach and are perfect spots to rest and relax. Unfortunately, if you are looking for a long sandy beach, this resort won't have that for you due to its location. But if you can be satisfied enough with the pool and want to be active, then this is the place for you. Here is a list of things they have available: Tennis court, Basketball court, Volleyball, Table Tennis, Bike rentals, Fitness area, Biking trail, Boating, Jogging Trail, Kayaking, Sailing, water skiing, Surfing, Sauna, Scuba Diving, Snorkelling excursions and much more.
There is also a golf course a few kilometres away if you are keen for a round.  That is a lot of things to keep you busy for as long as you want to stay here. Not to mention they also have a Barber/Beauty Shop, Video Games, Concierge, Laundry, room service, foreign currency exchange, car rental and babysitting too.
Dining at Westin Mauritius
There are a large host of cuisine choices for you at the Westin. We never went hungry, there were so just many places to get a bite to eat. In fact, you will probably get confused and conflicted between trying to eat at all the places and just going for amazing dishes.
Fusion
Every bite is crafted from the finest ingredients, including the freshest produce plucked from local tropical gardens to create an innovative restaurant experience. We ate off the chef's menu our night there, which was a 4-course meal which started with hot and cold crustaceans with water prawns. The main course was a slow cooked 7-hour lamb with potatoes and coriander sauce. Our refresher for the pallet was an immaculately made sorbet, but it was within an igloo looking ice block.
Kangan
Kangan offers a feast of Indian inspired dishes in a casual yet romantic beachfront setting. We did not eat here but we recommend to book here really early as it fills out very quickly.
Beach Grill
On our first night of arriving, we headed straight to the beach and the Beach Grill restaurant to enjoy some quality seafood. The chef had prepared us a three-course menu, which we gleefully accepted.
Grey snapper tartare curry leaf, bell pepper and ginger sauce
Main was a grilled seafood platter containing lobster, shrimp, squid, calamari, catch of the day and grilled vegetables
Dessert sweet selections by Chef Andre
The Beach Grill poolside and beachfront location makes it a favourite among guests, Theme Nights on Mondays, Wednesday and Saturdays 7:00 PM – 10:30 PM. Bookings Highly Recommended.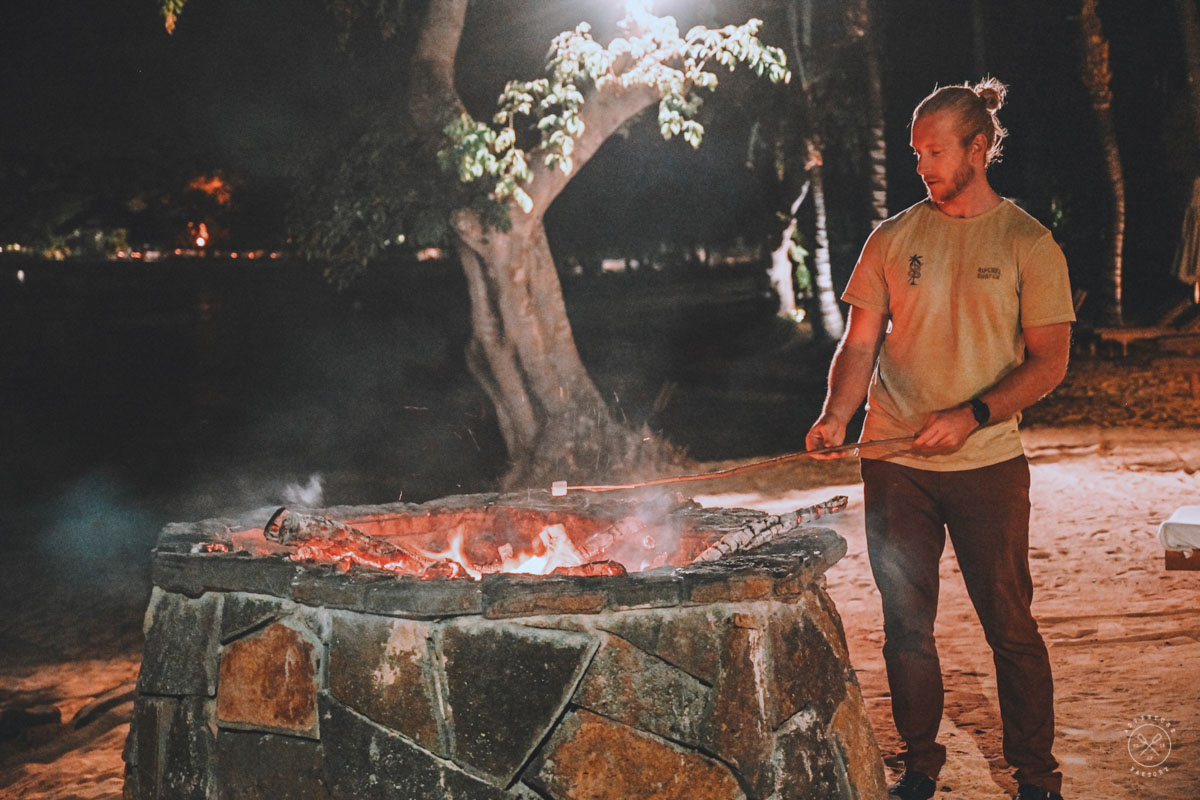 Mystique
Savour the delectable Tapas and iconic Sushi's and Sashimi's of The Westin Turtle Bay Resort & Spa Mauritius to the sight and sound of sea lapping gently at your bare feet. We ate here and enjoyed some epic poke bowls, sandwiches, pasta and desserts that were scrumptious. Was a bit disappointed by the very slow service considering the restaurant wasn't even full at the time we went for late lunch.
Rooms at Westin Mauritius
With 152 rooms and 38 suites, there are plenty of options for you to check out. The rooms are in three storey buildings and all are facing the ocean. We were on the second floor and our balcony looks straight out over the gardens and ocean, which is perfect for enjoying a sunset.
Sustainability at Westin Mauritius
There are still plastic bottles in every room. Reducing plastic doesn't seem to be a priority in this property but efforts have been made for straws that are biodegradable. They also only replace linen on request saving plenty of water and energy on washing.
Our experience at Westin Mauritius
Two nights there was nowhere near enough to really enjoy the property, three or four will give you enough time to explore Port Louis and relax. If you are looking for long sandy beaches, then there are other options. For what this resort doesn't have in the sand, it certainly makes up for it in other activities, facilities and brilliant views. This is a family-friendly resort but at no stage, it ever felt like that. We would strongly recommend this place for families or groups but if you are looking to spend a honeymoon, you may consider other options that have their own villas instead of staying in a building with other rooms attached to yours.
Our breakfast experience
On our last day at the resort, we had a special breakfast by the jetty. This is available upon request. We had a beautiful three-course breakfast, the first being a host of bread and fruits which were fresh and abundant. For our mains, we chose eggs Benedict and they were consumed very quickly. We were so full that we just finished off with some coffee, juices while we settled.
Did we mention that we also had organised massages during breakfast? Possibly the most enjoyable add-on to a breakfast we have ever had. If you still decide this property is a fit for your romantic getaway, The Westin team does an exceptional job and taking special requests to create special experiences for your stay so make sure to plan in advance what you would like to organize when you are arranging your booking.
Disclaimer: This article contains affiliate links. We use them as a way of assisting us in maintaining our website and follow our passion. Please use them when you are booking as it supports us greatly. This stay was hosted and is not a paid collaboration. All opinions remain our own. Thank you.