While we have been traveling plenty lately, we had not had a holiday for a long while. By that we mean a real one, sitting, doing nothing, enjoying good time at with nature. Our travels are non-stop and always on the go. We needed a quiet place by the beach where we can relax and do as little as possible.
Upendo, meaning "Love", was what we needed to end our Zanzibar adventures in Tanzania; the ultimate chill out space overlooking the beautiful ocean. Based on the east coast of Zanzibar and nestled in a little cove, Upendo is away from all the helter skelter. It is a very open space full of beds and sleeping chairs, overlooking the Indian Ocean.
We settled in on one of the many couch beds while we ate plenty of food, wrote articles, process photos and caught up on sleep. One of our favorite meals was the Chicken Coconut curry, a recipe from the owner's Indian heritage. Make sure you also try to Chocolate Brownies with ice-cream on top.
We stayed in a nice villa, made from all Tanzanian wood and designed especially by the owners. It was nice an open to allow the ocean smells and sounds come in during the evening.
All day, soothing music was coming from the bar, drinks were flowing and the cool breeze from the ocean was always present.
Upendo is also 50m from one of the most famous landmarks in Africa, the Rock Restaurant. Make sure you book a day or two in advance as it fills out very quickly. Definitely worth the view as the tide rolls in. The restaurant during high tide is only accessible by boat.
Even though we were on relaxing holiday, we made sure we were up for sunrise. Upendo is in a perfect position for a top view.
The fact that Upendo is quiet, chilled out and only a small resort, makes it a must go to if you are in the mood to relax and enjoy quality food in Zanzibar. Not to mention we are huge dog lover, few adorable dogs resides at the place… they wander around and run on the beach, we were absolutely in love with them.

– Very convenient to go visit The Rock Restaurant! Literally in front!
– It is quite far from the airport compared the the northern part of the Island. We know for a fact if we where staying there the whole week, we probably would've been too lazy to go anywhere else in the Island and just stay there and enjoy the resort!
– There is no AC in the room, but believe us, you won't need it, it's on purpose like that
– Let's not call it a resort or hotel, you feel literally at home, with an awesome outdoors living room
– Packages are with food packages, makes it even more like home
– Added to that, would say that don't spend your money at The Rock, go for a drink to be there, but from the review, for the price you pay, it is quite disappointing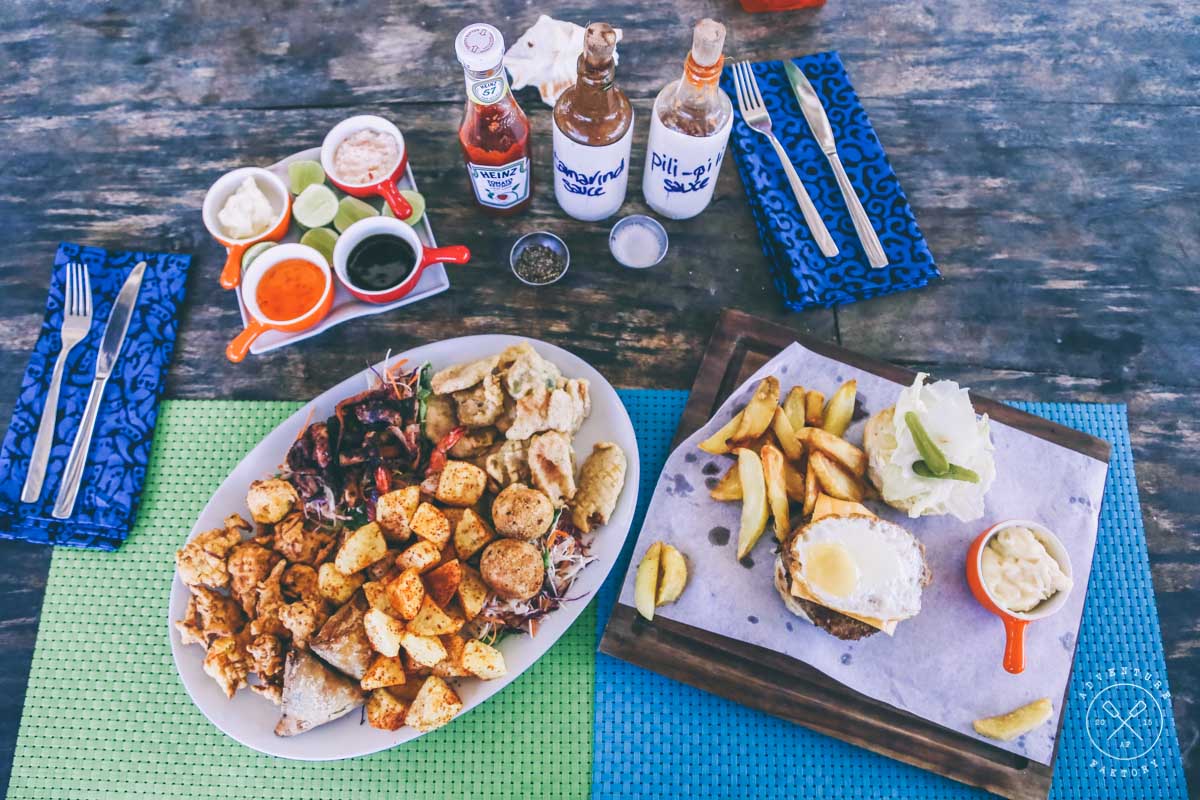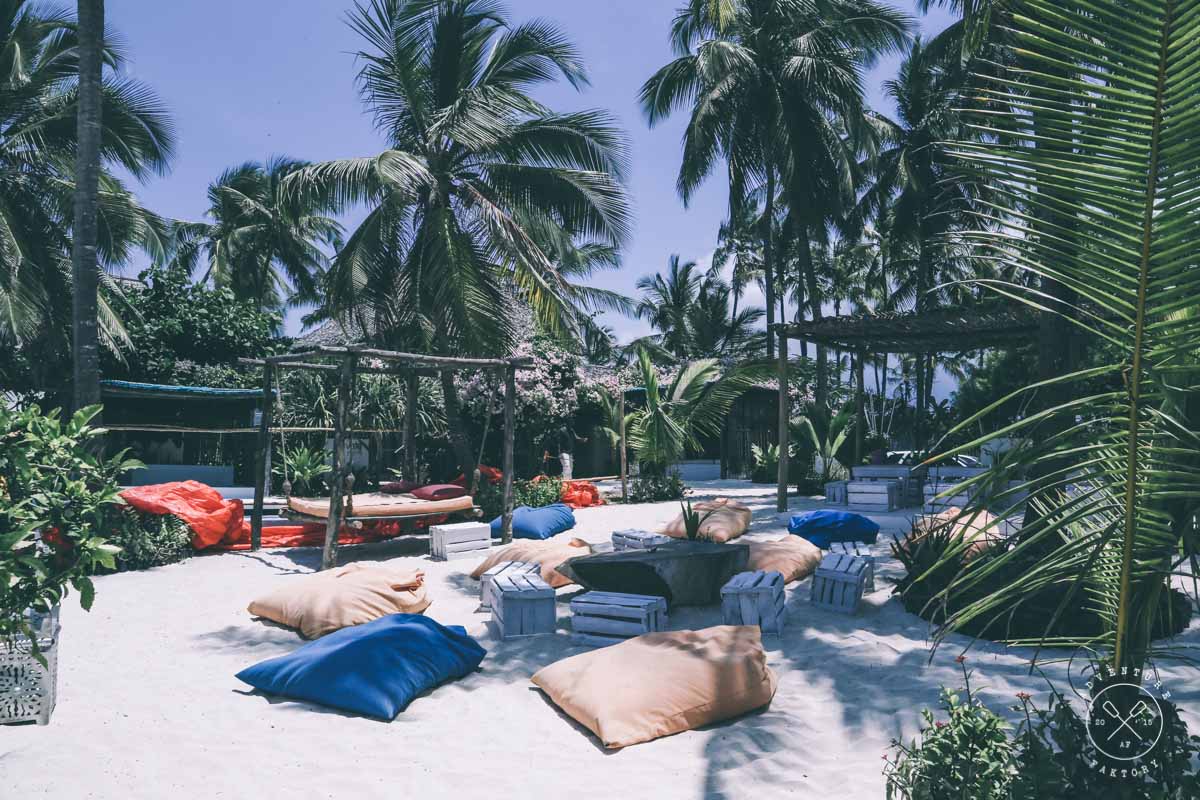 Do you plan to get to Zanzibar anytime soon?
Disclaimer: This article contains affiliate links. We use them as a way of assisting us in maintaining our website and follow our passion.  Please use them when you are booking as it supports us greatly. We have not been paid to stay here and all opinions are our own. Thank you.